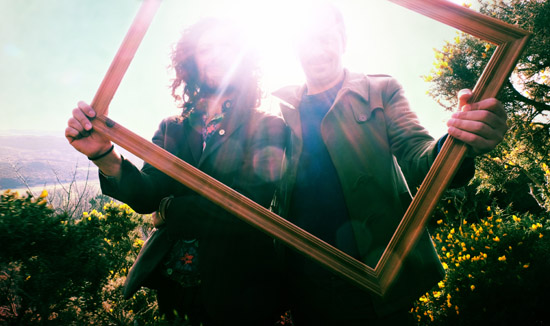 It's been almost two years since NUMBERS ARE FUTILE made their storming live debut at Limbo (January 2014) and what a great period this has been for them.
Having been included on the final instalment of Hobbes Music's Trouble Remixes EP series to some excited reactions (November '14) and wowed the crowd at Hidden Door (2014 and '15), they then released their debut album Sunlight On Black Horizon in June (Song, by Toad) to even broader critical acclaim.
So, this gig feels like a bit of a homecoming, even if drummer Panos is from Athens and singer/synths-man Filipe is from Lisbon!  Naturally, we can't wait….
"Numbers are Futile have clearly achieved that rare mind-altering power that we often dub 'psychedelic', without banking on handy signposts like wah pedals or drug references." (Drowned in Sound, 8/10)
"Spacey, fuzzy electronica, full of cascading synths, juddering, tribal drums and faraway vocals singing of fire and oblivion." ☆☆☆☆ (The List)
"A very interesting atmospheric record" (Steve Lamacq, BBC Radio 6) 
"Errors, Steve Reich, Tangerine Dream and Vangelis flash past the windscreen as adrenaline injections pummel the heart over and over again." (Sunday Herald)
"Unusual and very interesting" (Vic Galloway, BBC Radio Scotland)
"A true kaleidoscope of sound" (Glasgow Podcart)
"I was blown away. I found them utterly arresting" (Through the Wire)
"Synths squelch from the large control desk, while drums thunder away as if someone is about to sacrifice a lamb." (WOW 24/7)
Support comes from HIVA OA, who are flying over excusively from Ireland for this date, as they prepare to release their debut album next year, plus newcomers DELIGHTED PEOPLES, who are one of the most exciting breakout Scottish bands of 2015, sounding like a very contemporary cross between Massive Attack and The XX.
And rounding off the night as always are the Black Spring DJs, joining the dots before and between the bands and keeping the party going afterwards.
Tickets: £4 (Early Bird until 30/11/15) / £6 (Advance) / £8 (on the door).