This week there is no Limbo in Edinburgh (we're up in Inverness at goNorth) but we've got news below of exciting Limbo events in Glasgow, Aberdeen and London over the summer.

Firstly, the final two Limbo events in Edinburgh before we take a summer vacation are as follows:

THURS 18TH JUNE: the next instalment of Limbo's mighty IRREGULAR collaboration with Canongate Books, which will feature the Scottish debut of exciting new Mancunian outfit MODERNAIRE, who have already toured as support act for The Ting Tings and remixed MGMT and Empire Of The Sun without even releasing a record plus novelists plus renegade young Middlesbrough novelist RICHARD MILWARD, magnetic stage poet SALENA GODDEN, and novelist TREVOR BYRNE launching his phenomenal new book Ghosts and Lightning.

THURS 25TH JUNE: it's the Edinburgh return of the equally exciting JOE GIDEON AND THE SHARK, last seen at Cabaret Voltaire with support from Paul Vickers And The Leg, and before that as tour support for Nick Cave at the Corn Exchange, on Thurs 25th June. That's right, they're both that good! So, there really are no reasons for staying in the house as Limbo heats up for summer.

Whilst ostensibly taking a break, we're actually still going to be pretty busy because we're going on tour over the summer months to continue promotion of Limbo Live Volume 1. Here's the plan thus far:

LIMBO GLASGOW is at Stereo (Renfield Lane, G2) on Sunday 28th June, 8pm - 1am, £5, with Zoey Van Goey, Isosceles, Punch And The Apostles, Haight-Ashbury, A-lix, Cancel The Astronauts and Thieves In Suits all playing different sets from the norm, plus a Black Spring DJ set.

LIMBO ABERDEEN is at the the Dirty Hearts Club (Snafu) on Thursday 9th July with a Black Spring DJ set and live acts TBC, 10pm - late, £TBC.

LIMBO LONDON is happening at The Social (Little Portland St, W1) on Thursday 27th August with a Black Spring DJ set and live acts TBC.

So, if you're reading this in Glasgow, Aberdeen or London, then get that date in yer diary now!

LIMBO LIVE VOLUME 1 NOW AVAILABLE ON iTUNES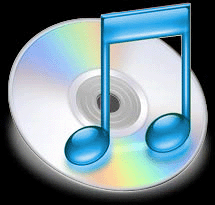 Yes, Limbo Live has gone live on iTunes so get over there (click on the logo) and support the effort by buying some tunes!

If any of you feel so inclined, we'd really appreciate it if you could make the effort to actually write a review. The more reviews we get, the more visibility the album will get on the iTunes platform so please go and write something!

If you'd actually prefer the CD, then you can go and buy it over at limbolive.co.uk where you can now hear snippets of all the exclusive tracks on the CD.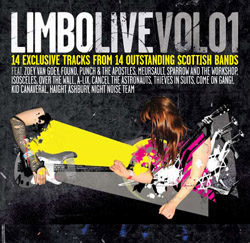 What a brilliant snapshot of Scotland's hottest new musical acts. Limbo have excelled themselves ... this is triumph." The Daily Record



A bastion of near brilliance." The Skinny

Also, you won't see it in this email, but head over to the web site to read the accompanying booklet from the CD. We've uploaded it in full to a Flash viewer





It's the return of Limbo's IRREGULAR night with Canongate Books, which will be particularly special as Limbo welcomes the scintillatingly hot-to-trot Modernaire, performing their sleek electro pop sound live, all the way from Manchester, plus renegade young Middlesbrough novelist Richard Milward, magnetic stage poet Salena Goddard, and novelist Trevor Byrne launching his phenomenal new book Ghosts and Lightning. DJ sets come from Tongue N Groove, Chocolate City and the Black Spring DJs (Limbo).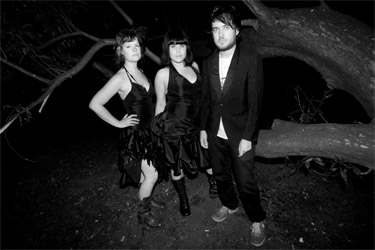 MODERNAIRE have hardly released any records yet (their first single, Faites Vos Jeux, is out on June 29th through independent label Roxour Recordings) but their material has excited people so much they've already been personally invited by fellow Mancunians The Ting Tings to join them on their UK tour (just as 'That's Not My Name' hit No. 1), sharing stages with luminaries such as current indie-disco darlings Friendly Fires, plus The Whip and also remixed pop stars such as MGMT, Metronomy, Empire Of The Sun (which went to no.03 in the Hype Machine chart), Daggers, The Hot Puppies, The Holloways, with Scandinavian punk-funk favourites WhoMadeWho and Love Grenades in the pipeline.

And you can download a free copy of Empire of the Sun – We Are The People (Modernaire remix) here

myspace.com/modernairetheband

The last event on March 19th saw Edinburgh's Voodoo Rooms packed as people poured in to hear Dan Rhodes, Joe Dunthorne, Tim Turnbull and Black Diamond Express. A video preview of Nick Cave reading from his new novel, The Death of Bunny Munro, a free copy of Barack Obama's Dreams From My Father and a complementary shot of tequila all proved popular extras. The next Irregular will be just as enticing. Photos from the last night can be found here



Limbo is having a summer break (in Edinburgh, at least) during July and August, returning in September. So, the final Edinburgh Limbo of Summer will celebrate the summer solstice with the soon-to-be-utterly-immense Joe Gideon And The Shark headlining plus ace support acts Sarah And The Snakes and Paper Planes.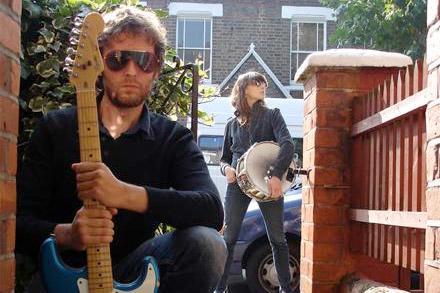 Joe Gideon And The Shark were last seen turning up the heat at Cabaret Voltaire, alongside Limbo favourites Paul Vickers And The Leg, and previously toured the UK as support for no less a star than Nick Cave. They are guaranteed to set the room ablaze and comppletely unmissable. Sarah And The Snakes will be well known to anyone in Edinburgh who's not been living in a hole for the last few years and gets off on their brand of bluesy garage rock and Paper Planes have their own take on punk rockin' styles, with 'diminutive vocal powerhouse' Jen upfront, 'who spices her Debbie Harry pop tunefulness with Siouxsie Sioux yelps but has the studied cool of Nico. Great hair, too. Behind her, Craig, Fraser and Christopher provide colourful punk rock'n'roll, with highly melodic use of the bass and effects-laden guitar.' (all quotes from Keith Bruce, The Herald/Sunday Herald)

myspace.com/joegideonandtheshark



Limbo will be taking Stereo in Glasgow on Sunday 28th June, promoting the Limbo Live Volume 1 album, with this ecstatic line-up of LLV1 compilation stars all confirmed to appear, performing different sets from the norm:

ZOEY VAN GOEY
PUNCH & THE APOSTLES
HAIGHT-ASHBURY
A-LIX
ISOSCELES
CANCEL THE ASTRONAUTS
THIEVES IN SUITS

So, if you're a West Coast fan of Limbo, get that date in the diary NOW!
MAILING LIST
FACEBOOK/MYSPACE
Come and hang out on Facebook here or say hi to us over here at MySpace
CHEAP DRINKS!

Don't forget you can take advantage of £2 bottles from any of the Voodoo Rooms' three bars by showing your Limbo wrist-band to the bartender.
FOR SALE:
BACKLINE AND PA
1 Peavey TK0115 bass amp
1 Vox Valvetronics AD5OVT
1 Peavey Bandit 112
1 Peavey KB100 amp
1 Trucker Custom Sound Amp
1 Sun SR8300P mixer for PA
1 Carlsboro bass amp
2 150 watt Fender speakers
2 Legacy speaker stands
1 Pearl drum kit (includes 1 tom, 1 snare, 1 kick, 2 cymbal stands, 1 hi hat stand, 1 stool)

Email us for details.
VENUE INFO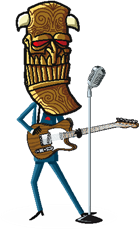 Limbo takes place at The Voodoo Rooms, West Register Street, Edinburgh.

Times: 8.00pm - 1am *
First band 8.30, second band 9.15, third band 10.00

Entrance: £4 *

Ph: 0131 556 7060 (venue) / 0131 477 6916 (promoter)

* except where otherwise advertised
Sponsored Links