If you've not had the pleasure of seeing formidable Glasgow outfit PUNCH AND THE APOSTLES yet, then this is the gig for you. Not seen at Limbo since their outstanding performance of 13th November last year which features on the Limbo Live CD, we're very excited to be welcoming them back. They're certainly one of the most exciting bands in Scotland right now, slaying fans wherever they play with their uniquely unhinged brand of gypsy punk. Go and check them out on the Limbo Live CD over at limbolive.co.uk.

THE STORMY SEAS also bring their own brand of 'aggressive folk' to the table, offering a perfect complement to the fierce spike in the Punch. We're looking forward to their rousing, and very modern, re-interpretation of folk tradition.

THE BANANA SESSIONS, though impossible to categorise, they quite clearly having huge amounts of fun combining cabaret and folk elements with unlikely covers of Nirvana, Blur, The Prodigy and 2Unlimited. Oh yes!

So, once again, there it is... the perfect Thursday night's entertainment, right on a plate for you. Don't miss it! As always, first band is on at 8.30 so don't be late.

If you're on Facebook, tell us that you're coming along here.

LIMBO LIVE VOLUME 1 NOW AVAILABLE ON iTUNES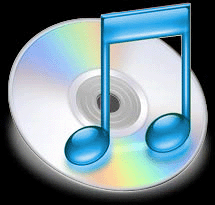 Yes, Limbo Live has gone live on iTunes so get over there (click on the logo) and support the effort by buying some tunes!

If any of you feel so inclined, we'd really appreciate it if you could make the effort to actually write a review. The more reviews we get, the more visibility the album will get on the iTunes platform so please go and write something!

If you'd actually prefer the CD, then you can go and buy it over at limbolive.co.uk where you can now hear snippets of all the exclusive tracks on the CD.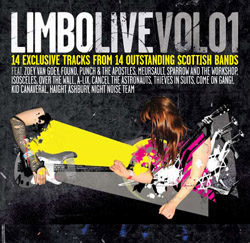 What a brilliant snapshot of Scotland's hottest new musical acts. Limbo have excelled themselves ... this is triumph." The Daily Record



A bastion of near brilliance." The Skinny

Also, click below to see the accompanying booklet from the CD (press the esc key to return).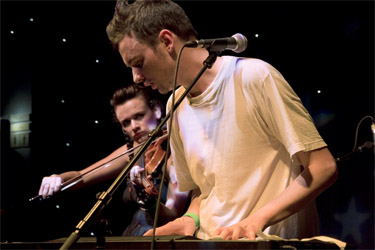 Brilliantly rousing and gloriously anarchic, Punch And The Apostles are a hectic, eclectic seven piece, with accordions and horns to the fore, led by a spindle-framed chaos merchant. A band which typifies the pointless inconsequence of blunt categorisation, their mighty, meaty songs and genre-busting approach has already garnered much in the way of plaudits and accolade, receiving notable air time on Radio 1, Radio Scotland, Radio 6 and XFM. Aptly named, their music whacks you in the face but then gently strokes your hair. Punk, jazz, blues, rock and a big dollop of chaos are perfectly orchestrated to merge seamlessly with gentle waltzes and eastern European folk tunes. The result is a jaw dropper.

Together just over a year, they have already scraped, scooped, gouged and gashed a niche for themselves, performing around 70 gigs, putting out six singles in various formats: two vinyls on Lucky Number 9, two downloads on Ten Tracks and two on CD compilations featuring the best new Scottish bands, compiled by Art Goes Pop, and Limbo Live. They have also played a Radio 1 live session, a bunch of Scottish festivals and a week of gigs across London.

At present their phenomenal debut album (Punch and the Apostles) recorded with producer Mark Freegard (Manic Street Preachers, The Breeders) is ready and waiting for release, while a second is gestating at turbo speed. Their reputation as a provocative, dynamic and riotous live band has seen them build up a loyal and excited following in a matter of months. Having just recorded a 45 minute piece of music (set to visuals) they are now back playing gigs, so we urge you to have a listen and take a look because, with such a passionately uncompromising approach to making music, this band are creating some of the most innovative and original songs and sounds that you will ever hear.



.....the most exciting and provocative band in Scotland" ..... Rick Fulton/Daily Record



.... one of the best live bands in the world right now" Jim Gellatly/Radio Scotland



.... a band making waves" Vic Galloway/Radio Scotland



.....wowing the masses " The List

myspace.com/punchandtheapostles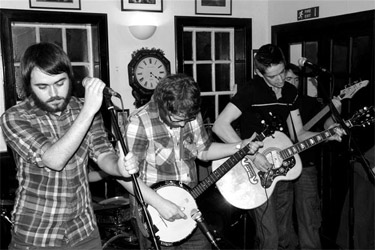 The Stormy Seas are a new Edinburgh six-piece, featuring guitar, bass drums, banjo, melodica, squeezebox and fiddle. There's a strong Scottish folk tradition at work in their music, with old sea shanties rubbing shoulders with more modern styles. It's clear that they're very respectful of tradition but also keen to usurp it and create something completely new with a bit of that punk spirit.

'The Stormy Seas play pretty aggressive traditional Scottish folk music. And they play it really well. ... a thoroughly rousing and enjoyable start to the night. And the interplay of the vocals – I've just been raving about My Latest Novel and how they do it – well the 2 vocals are an essential ingredient to this bands set up. Definitely ones to watch this year' (The Steinberg Principle)

myspace.com/thestormyseasmusic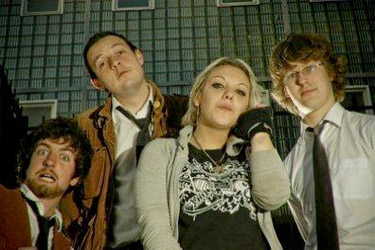 The Banana Sessions have established a loyal Edinburgh following via countless gigs at the jazz Bar and other salubrious watering holes in the city. Describing their sound as a combination of acoustic, tropical and melodramatic popular song, there are strong folk leanings as well as distinctly cabaret feel to this band. However, don't be fooled by the more dainty songs on their myspace, their live show also features a tearing line in cover versions, including 2Unlimited's No Limits and The Prodigy's Outter Space. And that's just the half of it...

myspace.com/thebananasessions





It was a fabulous triple bill involving Edinburgh's Pineapple Chunks, Glasgow's Second Hand Marching Band and Lancaster's The Lovely Eggs, all of whom brought their own thing to Limbo and ensured it was another wide-screen session in glorious technicolour.


The Pineapple Chunks are on first and they're sounding looser than ever at the start. Singer and guitarist James gets on the mic at the end of the first track and tells to the crowd, 'Don't worry, that's actually us at our loosest.' It's a smart move, since the atmosphere in the room suggests they might have confused a few people with such a curve-ball as their opening tune. They move on to some tighter material and, once again, the spirit of Syd Barrett looms large as the louche grooves unfold. Mid-set drummer Owen emerges from behind his kit and, literally, crawls across the ballroom floor wearing that strange mask of his. It must be said Owen is one of the freakiest, most charismatic drummers Limbo has ever seen. It sounds like a real cliche but he somehow seems to be channeling the spirit of Keith Moon (when he's playing the kit that is, it's unclear whose / which spirits he's channeling when he's wearing a mask and crossing the floor on all fours, but it's quite an entertaining sight and offsets the otherwise fairly deadpan tone of this band). Bass player Judith is also quite a card. She never removes her shades (it's generally really quite dark at Limbo), remains tucked away in the shadows, stage left, throughout the show and focuses on keeping the groove rolling, barely even cracking a smile. And then there's Tim, the other guitarist, who manages to hold down the very loose opening track with James. The Pineapple Chunks have got something really different going on in their style. They don't sound like any other band Limbo's come across in Scotland, let alone Edinburgh, and they're all the more interesting for it, ploughing their own, individual furrow. It's hard to pin this down in any way, except to say it's pretty trippy. And that originality is further augmented by their performance.

myspace.com/thepineapplechunks


The Second Hand Marching Band have other ideas altogether, though. They begin their set in the hall at the top of the stairs, between the ballroom and the main bar. Naturally everyone left in the ballroom clamours at the door to witness the action outside, before all thirteen members of the entourage (for tonight's show - a few members of the gargantuan group have sadly dropped out last minute) troop inside one behind the other, singing acapella, with a light accordion accompaniment. There's a vague, sea-shanty vibe to these opening sounds, conjuring up images of seagulls, sailors, fishing villages et al (a date at a future Fence Collective homegame must surely be on the cards), and the rollicking folk atmosphere continues on stage, the set move along quite seamlessly and at a rapid pace. It all seems to be over incredibly quickly, in fact, and Bart Owl later confides, in his soft brogue, that 'time actually seemed to be moving pretty quickly up on stage, i think everyone was playing faster than usual. And with The Second Hand Marching Band's gigs often doubling up as rehearsal time for this gargantuan group, such a statement makes perfect sense. With so many people involved, you'd expect them to be in high demand but short supply. Actually, they manage to get together for surprisingly often and are playing again at Wickerman at the end of July. Check them out if you can. They'll surely be back at Limbo again in the Autumn, too.

myspace.com/thesecondhandmarchingband


The Lovely Eggs have a brief moment of confusion at the start of their set, when it transpires one of their mics isn't on yet but, unperturbed and handling this in her characteristically frivolous way, singer Holly makes light of it, before starting again. This kind of inopportune moment doesn't really throw them at all. They have a lot of banter before and after every song and they deliver it all quite effortlessly. The anecdotes focus mainly on the very normal world of The Lovely Eggs, but in their idiosyncratic way they manage to make it all weird, wacky and quite wonderful really, with that very northern English charm of theirs. So it is with their music and live set, which is an unusual hybrid of the vaguely Riot Grrrl-esque, grungey rock style of Holly's former band, Angelica, and a rougher, more lo-fi aesthetic, involving various impromptu percussion instruments etc. And then there's her lyrical style, which is surely one of a kind, turning the inane (I Collect Snails) and the bizarre (Have You Ever Heard A Digital Accordion) into things of curious wonder. Unsurprisingly, The Lovely Eggs are a hit at Limbo and the only thing left to do at the end of their set is buy a beautifully finished 7" from their bespoke, travelling Post Office. 'It's the only post Office in the country where you can't buy stamps,' explains David. So it is. Best of luck to The Lovely Eggs on the remainder of their gargantuan UK and US tour.

myspace.com/thelovelyeggs

The Lovely Eggs, The Second Hand Marching Band and The Pineapple Chunks pictures by Adam Trussell

Check out all of our photography here


---

There will be NO LIMBO NEXT WEEK, as Limbo will goNorth to Inverness for the annual event up there, before spending the weekend at Rockness. Are you going?

THURS 18TH JUNE sees the return of Limbo's IRREGULAR night with Canongate Books, which will be particularly special as Limbo welcomes the scintillatingly hot-to-trot Modernaire, performing live, all the way from Manchester, plus renegade young Middlesbrough novelist Richard Milward and magnetic stage poet Salena Goddard, plus the launch of Trevor Byrne's phenomenal Ghosts and Lightning. DJ sets come from Tongue N Groove, Chocolate City and the Black Spring DJs (Limbo).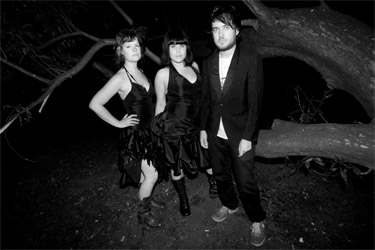 MODERNAIRE haven't released any records yet (their first single, Faites Vos Jeux, is out in August through independent label Roxour Recordings) but their material has excited people so much they've already toured in support of the Ting Tings, sharing stages with luminaries such as current indie-disco darlings Friendly Fires, plus The Whip and and also remixed pop stars such as MGMT, Empire Of The Sun and Scandinavian punk-funk favourites WhoMadeWho. Modernaire have a very theatrical element to their performance, as evinced by their stage names: Oscar Wildstyle, Cruella De Mill and Chesty La Rue. They are three altogether very different beings playing cautionary tales of bloody revenge, lovelorn minotaurs, dancing vampires and flamboyant adventures. Modernaire's interpretation of decadent, sexy and melancholic creates truly danceable synth led experimental pop and electronics that Kate Bush and The Knife would be getting down to.

myspace.com/modernairetheband



Limbo is having a summer break (in Edinburgh, at least) during July and August, returning in September. So, the final Edinburgh Limbo of Summer will celebrate the summer solstice with the soon-to-be-utterly-immense Joe Gideon And The Shark headlining plus ace support acts Sarah And The Snakes and Paper Planes.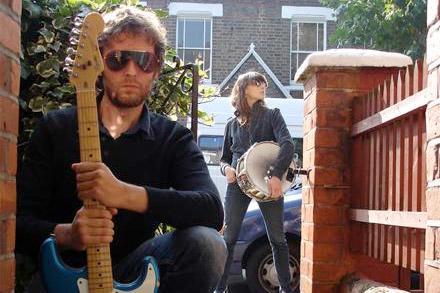 Joe Gideon And The Shark were last seen turning up the heat at Cabaret Voltaire, alongside Limbo favourites Paul Vickers And The Leg, and previously toured the UK as support for no less a star than Nick Cave. They are guaranteed to set the room ablaze and comppletely unmissable. Sarah And The Snakes will be well known to anyone in Edinburgh who's not been living in a hole for the last few years and gets off on their brand of bluesy garage rock and Paper Planes have their own take on punk rockin' styles, with 'diminutive vocal powerhouse' Jen upfront, 'who spices her Debbie Harry pop tunefulness with Siouxsie Sioux yelps but has the studied cool of Nico. Great hair, too. Behind her, Craig, Fraser and Christopher provide colourful punk rock'n'roll, with highly melodic use of the bass and effects-laden guitar.' (all quotes from Keith Bruce, The Herald/Sunday Herald)

myspace.com/joegideonandtheshark



The small print is still to be confirmed but Limbo WILL be taking Stereo in Glasgow on Sunday 28th June, promoting the Limbo Live Volume 1 album, with this ecstatic line-up of LLV1 compilation stars all confirmed to appear, performing different sets from the norm:

ZOEY VAN GOEY
PUNCH & THE APOSTLES
HAIGHT-ASHBURY
A-LIX
ISOSCELES
CANCEL THE ASTRONAUTS
THIEVES IN SUITS

So, if you're a West Coast fan of Limbo, get that date in yer diary NOW!
MAILING LIST
FACEBOOK/MYSPACE
Come and hang out on Facebook here or say hi to us over here at MySpace
CHEAP DRINKS!

Don't forget you can take advantage of £2 bottles from any of the Voodoo Rooms' three bars by showing your Limbo wrist-band to the bartender.
FOR SALE:
BACKLINE AND PA
1 Peavey TK0115 bass amp
1 Vox Valvetronics AD5OVT
1 Peavey Bandit 112
1 Peavey KB100 amp
1 Trucker Custom Sound Amp
1 Sun SR8300P mixer for PA
1 Carlsboro bass amp
2 150 watt Fender speakers
2 Legacy speaker stands
1 Pearl drum kit (includes 1 tom, 1 snare, 1 kick, 2 cymbal stands, 1 hi hat stand, 1 stool)

Email us for details.
VENUE INFO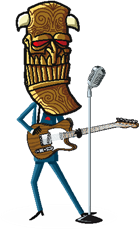 Limbo takes place at The Voodoo Rooms, West Register Street, Edinburgh.

Times: 8.00pm - 1am *
First band 8.30, second band 9.15, third band 10.00

Entrance: £4 *

Ph: 0131 556 7060 (venue) / 0131 477 6916 (promoter)

* except where otherwise advertised
Sponsored Links