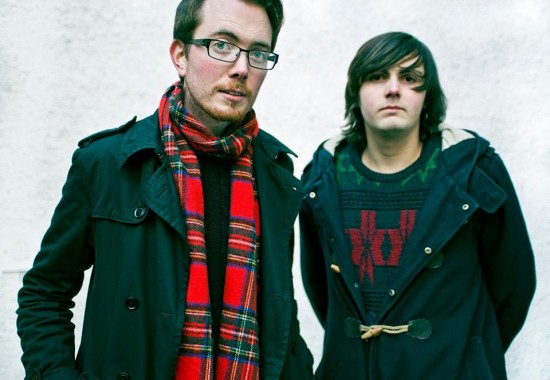 "We are 'Thirty Three Connection' A eccentric, piano driven, indie duo with a traditional/organic piano sound, complimentary/energetic drums and harmonic vocals.
Andrew Brannen – Vocals/Drums
Stephen Gillon – Vocals/Piano
Established late 2012 we set out for a busy and productive 2013 where we introduced ourselves to the Edinburgh/Glasgow music scenes with gigs at most of the established venues in the capital and some minor festivals across Scotland.
We released our debut single 'Melody' after taking part in 'The Verden Demo Project' which was received well within the industry.
Appraisals included Ian Rankin, 'Really enjoyed your set. Heading to iTunes.' and Live Music Scotland, 'For only two people, Melody is a masterclass in how to write and perform music.'
Now with the release of our new singles 'Time and Time Again' and 'Heart In The Clouds' we are eagerly awaiting a busy 2015 and beyond! Our new singles have already gained momentum with radio airtime, reviews and write-ups on music blogs!" (Band's own words)
CRITICAL PRAISE:
"From their inception in late 2012, Thirty Three Connection have been garnering a fine reputation for their engaging live presence and melodically charged songs: with the joint release of the singles 'Heart in the Clouds' and 'Time and Time Again', Andrew Brannen (drums/vocals) and Stephen Gillon (piano/vocals) look set to enhance this reputation to no end…  What strikes most about these releases, however, is the sense of a young band that have already mastered the fundamentals of classic song-craft, and who can only get better from here" (Rave Child)
"Classic power pop driven by wonderful piano… puts me in the mind of Tears for Fears, among others" (Scots Whay Hae!)
"Infused with a stirring piano-driven melody, the duo marry an emotive vocal with soaring harmonies to make a wonderfully distinctive sound" (alternativetracks.com)
"For only two people, Melody is a masterclass in how to write and perform music" (Live Music Scotland)
"Really enjoyed your set. Heading to iTunes" (Ian Rankin)