Happy new year! It's an action-packed start to 2011 at Limbo, with a close-knit run of six dates over the next three months, so get yer diary out now if you want to be sure of kicking out the jams with Limbo this year!

1) This FRIDAY 28TH JANUARY, we return to the Voodoo Rooms with a bill of Fence Records favourites: November's surprise hit, THE OATES FIELD (aka Little Pebble, formerly Come In Tokyo), plus EAGLEOWL and GUMMI BAKO. Check out these video clips of The Oates Field on Limbo's YouTube. Tickets are £5 from Eventbrite or £7 on the door. Facebook event

2) Next SATURDAY 5TH FEBRUARY, fast-rising Edinburgh stars and psychedelic rockers DELTA MAINLINE follow up their massive (November) EP launch at The Bongo Club with what's sure to be a heady performance, supported by THE MACHINE ROOM and PET. Guaranteed to twist your melons, man! Tickets are £5 from Eventbrite or £7 on the door. Facebook event

3) Then, on WEDNESDAY 9TH FEBRUARY, hot on the heels of a sold out show supporting Belle & Sebastian at the Barrowlands last month, the magnificent 6 DAY RIOT stop in Edinburgh on their latest UK tour, with support from THE PINEAPPLE CHUNKS and WHITE HEATH. Tickets are £6 from Eventbrite or £8 on the door. Facebook event

4) THURSDAY 3RD MARCH sees FOUND back at Limbo again, having headlined our Christmas Bash to their now customary fanfare, this time launching their third album factorycraft, alongside a supporting cast of their friends: S-TYPE, ONTHEFLY and RADIO MAGNETIC SOUNDSYSTEM. Tickets are already selling fast for this one. Early bird tickets are £6 if you buy now, going up to £7 at the start of February, £8 on 14th February and then £9 after that, so don't hang around! What's more, if you buy online you will receive an exclusive download including a factorycraft teaser mp3 and souvenir ticket PDF. Tickets are available exclusively from the Found website or on the door (if we have any left!). Facebook event

5) SATURDAY 5TH MARCH: It's the return of the mighty WITHERED HAND, playing a pre-SXSW fund-raiser in a double-header with Glasgow's equally mighty ZOEY VAN GOEY, plus Newcastle band O MESSY LIFE. Tickets are £9 from Eventbrite or £11 on the door. Facebook event

6) FRIDAY 25TH MARCH: Having launched their debut album to mighty acclaim and an equally mighty reception at Limbo in November, OVER THE WALL are back, alongside FOR ABEL (formerly a Limbo hit in their previous guise as Nacional) and DUPEC. Tickets from Eventbrite.

As usual, the Black Spring DJs provide record-spinning support on all dates.


LAST LIMBO (4th December)

The Limbo Christmas Party was a belter. We welcomed some of our favourite acts from the last year's Limbo events: Inspector Tapehead, Night Noise Team, Yusuf Azak, Les Enfant Bastard, Found and Andy Brown (normally part of Sara And The Snakes but here performing his 'Victorian Karaoke' solo act). Everyone offered something different and everyone delivered the goods in their own way. Suffice to say, it was one of those nights where the music, lights and atmosphere really didn't fade until kicking out time...

Andrew Eaton wrote a short review in The Scotsman which you can read here. There were also a few words about in this month's Skinny if you have one kicking about.

Lots of photos by Scott Carroll over on the Limbo Facebook Group and some of his great video on the Limbo YouTube.

THIS WEEK'S BANDS (28th January):

THE OATES FIELD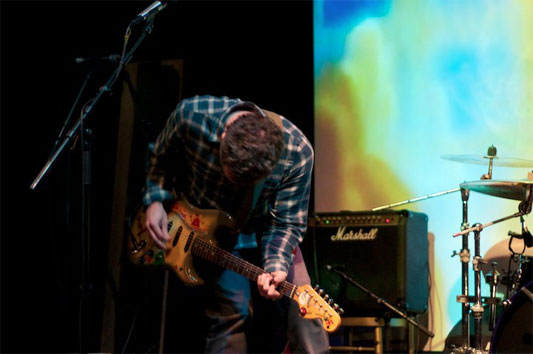 THE OATES FIELD debuted at Limbo in November 2010 and they were so good we immediately invited them back to headline in January.

The Oates Field is Alan Oates (lead vocals, guitar and electronica), with Iona Marshall (backing vocals/bass) and Chris Lowrie (drums). Alan 'Oates - aka The Oates Field, Little Pebble and previously of Come In Tokyo - is a well known name on the Edinburgh music scene. He's also a regular on the line up at The Fence Collective shows. Iona's ethereal vocals (which caught the attention & admiration of Mike Scott of The Waterboys) compliment The Oates Field's raw energy. Chris Lowrie brings his hard-hitting-time-perfect talent to the sound.

See what Limbo said about the last Oates Field show here: /archive/limbo-092-limbo-christmas-party-2010.html

And there's some good video footage on the Limbo YouTube

theoatesfield.com
myspace.com/theoatesfield

EAGLEOWL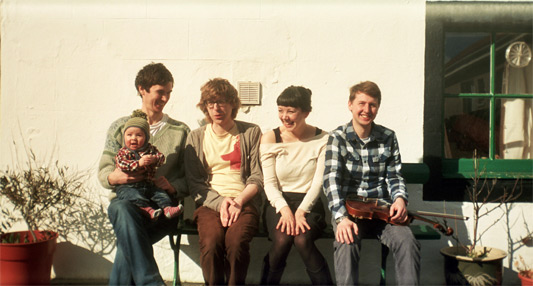 Eagleowl are Bartholomew Owl (guitar, vocals, glockenspiel), Clarissa Cheong (double bass, vocals), Malcolm Benzie (violin, mandolin, vocals) and Rob St John (harmonium, mandolin, vocals).

The Scotsman, in a 2009 interview, described the band as "the soundtrack to the saddest, most beautiful art-house film you've never seen." They have released two EPs and a single to widespread national critical acclaim: For the Thoughts You Never Had EP (2008: Fife Kills Records); 7 inch single Sleep The Winter (2009: Kilter); and Into the Fold EP (2010: Kilter).

In 2009 eagleowl were commissioned by the Edinburgh International Film Festival to soundtrack a series of films from the Scottish Screen National Archive alongside Meursault and FOUND. This Limbo performance comes before the band travel to Stockholm for a repeat performance.

2010 saw eagleowl play a number of notable festivals, including End of the Road, Fence Records Homegame, Haarfest and the Edinburgh Popfest (curated Gordon McIntyre of Ballboy).

myspace.com/eagleowlattack

GUMMI BAKO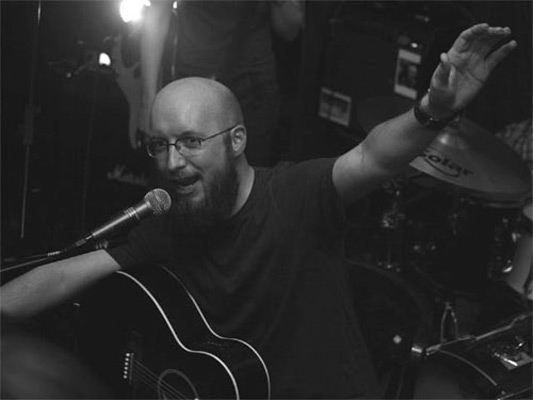 Gummi Bako have been cranking up their outhouse rock with a wonkytonk foundation of country and gospel ever since the day they were born. In no particular order of inbreeding, Geebee, Uncle Beesly, Cheehi and Akabako kindly volunteered to dish up the delights in Gummi's soupkitchen of sound.

As long-standing members of the Fife's Fence Collective, Gummi Bako have recorded with fellow Fencers Lone Pigeon, King Creosote and UNPOC, and Bako songs have been covered by King Creosote, James Yorkston and The Pictish Trail.

Many an odd GB track has popped up on Fence Records samplers and on the Fence Collective albums "Fence Reunited" and "Let's get this ship on the road". In 2006 they released their first collection of homespun mellodaze on their mini-album "Sticky Wicket".

In the last year Gummi Bako have performed at Bestival, Edinburgh Fringe Festival, Pittenweem Arts Festival, Leith Festival, Spitz Festival of Folk, The Big Tent at Falkland Palace and of course Fence's Home Game. Lock up your daughters, your sisters too, if you get in their way, they're gonna rock 'n' roll over you!

myspace.com/gummibako
MAILING LIST
FACEBOOK/MYSPACE
Come and hang out on Facebook here or say hi to us over here at MySpace
VENUE INFO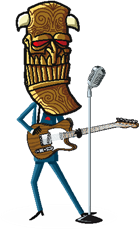 Limbo takes place at The Voodoo Rooms, West Register Street, Edinburgh.

Times: 8.00pm - 1am *
First band 8.30, second band 9.15, third band 10.00

Entrance: £5*

Ph: 0131 556 7060 (venue) / 0131 477 6916 (promoter)

* except where otherwise advertised
Sponsored Links
England flags
England car flags
Flag of England
Paintball blog