News just in courtesy of Vic Galloway who is just announcing the winners on the radio... this week's support Night Noise Team are one of the lucky 'T-Break winners'.

Headlining are PAUL VICKERS & THE LEG who are, hands down, one of the most inspirational acts to have emerged from Auld Reekie's dreich alleyways in the last few years. Everyone in the band is an immensely talented musician, boasting an awe-inspiring CV, having worked with numerous other immensely talented people the world over, including Clinic, Spiritualized, Arab Strap, Can lyricist Damo Suzuki, Jonathan Mills and Thomas Truax, while the whole of the Leg have previously worked with Nirvana/The Pixies/P.J Harvey producer Steve Albini.



Smart, sardonic, literate, mickey-taking pop' (Everett True, Plan B)



Vickers sings like MacGowan and Waits . . . The Leg play hard to resist jugband blues' (The List)



...somewhere between Tom Waits and Nick Cave...the music veers from the surreal to the artful heartache' (Q)

slrecords.net/paulvickersandtheleg
myspace.com/paulvickersandtheleg

Support comes from Edinburgh's NIGHT NOISE TEAM, currently going great guns on the back of wide-spread support for their excellent new single, You Won (recently in the running for myspace Track Of The Week).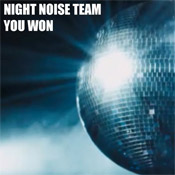 As an extra special treat, the boys from Night Noise Team have made a special Limbo mix of their new single 'You Won'. Its creating a bit of a stir already (see below)...

Night Noise Team - You Won (Exclusive Limbo Mix)



Fortunately, we find an adrenaline shot in the shape of Night Noise Team and their contagious new single 'You Won'. Whooshing out on a fanfare of parping brass, it's an effortless slab of gleaming, sunshine-induced disco that thrusts its pelvis like Cassius in heat. Undoubtedly a dancefloor filler, this ebullient cut could soundtrack your summer' (The Scotsman)

myspace.com/nightnoiseteam
permwhale.com
nightnoiseteam.bandcamp.com

Aberdeen's equally hot-to-trot quartet, THE LITTLE KICKS, bring their shades of Pulp, The Smiths and Radiohead to Limbo again. Boasting one of the strongest CVs of any band north of the central belt and a slew of fine songs to boot, The Little Kicks have played all over the UK and recently returned from a successful tour of Japan.

As well as lots of other giveaways for the competition (see below) the guys have also given us an exclusive live recording of We Came Alive, from their album Boxing Clever: We Came Alive - The Little Kicks



A joyful carefree indie pop album, 10 tracks of hook laden greatness that demands to be heard by the masses.....an accomplished, melodic collection of high-end, upbeat guitar-pop songs; a record that dips its toe in both carefree joie-de-vivre and heartfelt expressiveness' (The Scotsman / Under the Radar)

myspace.com/thelittlekicks

We've got more great give-aways happening at Limbo this week: five pairs of tickets to Limbo this Saturday (22nd May) with PAUL VICKERS & THE LEG, NIGHT NOISE TEAM and THE LITTLE KICKS. All winners will also get copies of CDs from all the acts involved, including a copy of the great new singles from both PV&TL and NNT, a copy of the Limbo Live CD and a veritable stack of merchandise (Ts, badges, the lot!) from Aberdeen's wonderful Little Kicks!

All you have to do is re-subscribe to the new and improved Limbo mailing list in order to be entered into the draw. We won't be shutting this list down for a while but everyone on the new list will be double opted-in. We'll be informing the winners midday Friday.
Here's the Facebook event.

Save money and get your ticket now (£8) from the Limbo Eventbrite page. If not, it's £9 on the door.

LAST TIME

The last Limbo was the Election Special and EP Launch for Dead Boy Robotics, with support from Vasquez and The Foundling Wheel and was one of those nights where friends and fans united behind a small local force to celebrate a passing milestone in their career and, enhanced somewhat originally by the electoral distractions on the big screen (regularly beaming updates to the crowd), was a special night for one and all.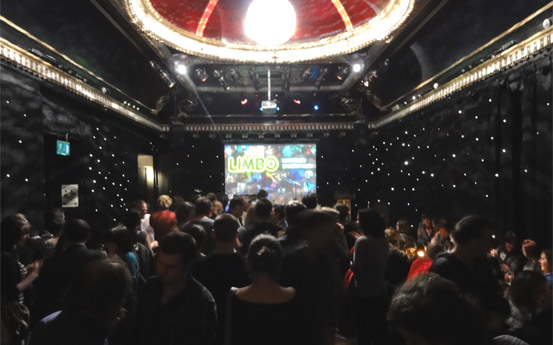 The Foundling Wheel goes on first. It's been a full year since his last Limbo appearance, so we're expecting new sounds and new songs. And he dutifully delivers them. In spades. Originally from California and with a love of abrasive acts such as Xiu Xiu, The Mae Shi and the like, Ted Koterwas's solo musical project is a bit of an anomaly in the Edinburgh music scene. While closely affiliated to the anti-folk posse through Meursault's old Bear Scotland collective, he doesn't really fit in there. His music's too harsh and distorted, his singing too tortured and his lyrical style probably too abstract alongside their unconventional sea shanties and ballads. Nor does he sit well alongside the straighter rock, punk and post-punk style acts, albeit as much in thrall to Joy Division as the next contemporary indie fan. No, The Foundling Wheel is out there in a small, very alternative niche (experimental/punk/other as he puts it on myspace), but it's a niche which is steadily growing, with DBR spearheading it and Ted providing the wholly fitting opening act this evening.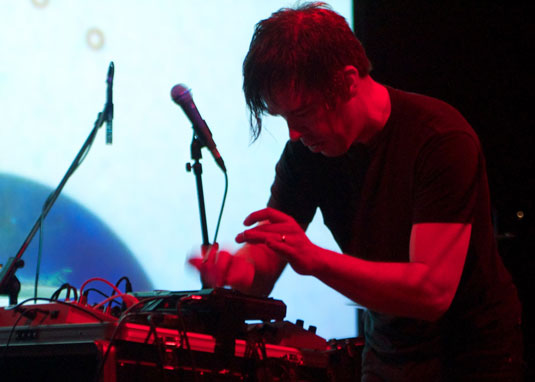 Vasquez are up next and this is the first time Limbo has actually seen them live, so there's some anticipation in the air. They don't disappoint, either, although it is a bit of a surprise to realise that they're completely instrumental. They rock out really well, though, and we get a short, sharp, tight blast of their math-flavoured metal. We've little doubt they'll be popping up at a lot more gigs over the coming months and really look forward to watching the act develop.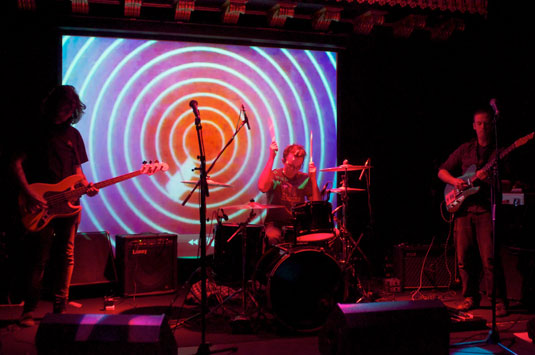 And so to the stars of tonight's show, who have inspired such a wealth of support in the crowd and were completely instrumental in making the event happen. It's the most 'live' performance Limbo has yet seen from Dead Boy Robotics, formerly constrained by the limitations of bringing computer generated sounds to the stage. It's no easy feat to make such studio orchestrations come to life in front of an audience, but they manage to do all this in a way that is dynamic, exciting and fresh, introducing live guitar, synths, a pair of floor toms (which they club in tandem - a very atavistic motif), and then their beautifully distorted, choral vox, all of which, combined in such a well-rehearsed way, raises their set way above average. Facing each other in mock-opposition, it's also the most self-assured, confident DBR Limbo has seen. Having come such a long way since their Limbo debut in August 2008, also one of their very first live shows, with the release of this EP and the act now looking and sounding so well honed, Dead Boy Robotics are primed and ready to push it all to the next level.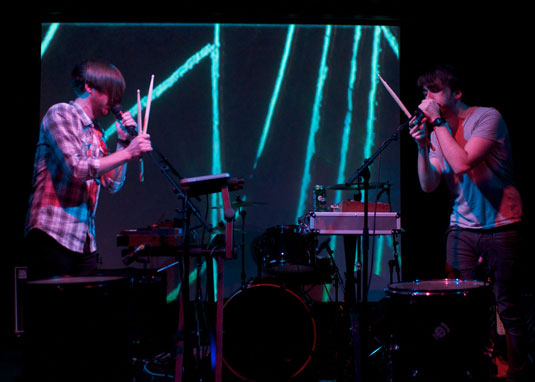 Pictures by Scott Carroll.

The next Limbo will be the much anticipated and very exciting Limbo at the internationally renowned KNOCKENGORROCH WORLD CEILIDH in Dumfries & Galloway, with OVER THE WALL, FOUND, WITHERED HAND and MEURSAULT (Saturday 29th, 7.30pm - 12am in the Sheiling Tent).

With its 3k maximum capacity in one of the most enchanting settings in the UK, hundreds of miles from the urban sprawl, Knockengorroch was among a small clutch of British festivals which originally set the trend for the much smaller festive experience when it launched in 1998, and is still today one of the most unique UK events you can attend in the summer.

As their website explains, 'Knockengorroch Festivals were born from a love of roots music, and created with the express aim of rural regeneration in the Uplands of Scotland' - how many other festivals can you name boasting such a noble intent? Much imitated but rarely bettered, its friendly, intimate atmosphere and pure, grass-roots vibe (their main sponsor - Heather Ales - is a family run brewery with sound business ethics, who have even created a custom ale made from Knockengorroch dandelions this year - the 'Knock Ale') calls to mind what it must have felt like to go to Glastonbury in the early days (mid-Seventies) and is a rare thing indeed in this age of big, corporate-sponsored events and identikit, ten-a-penny type experiences of being herded around a field like cattle, drinking cheap cooking lager while jostling for a decent view of the bands.

While ostensibly a 'folk' festival, as its World Ceilidh title suggests, Knockengorroch has always espoused a very broad programming policy, staging big dance acts such as The Orb, Roni Size and Mr Scruff, UK hip hoppers Foreign Beggars and internationally renowned beat boxer Shlomo alongside international stars of world music (Natacha Atlas, Huun Huur Tu, Warsaw Village Band), folk (Eliza Carthy, Capercaillie, Kila), psychedelic/prog (David Allen from Gong), ska (Desmond Dekker) and reaggae (the Mungo's Hi Fi Sound System is a regular feature and a big draw in its own right) plus a veritable raft of smaller local players.

Embracing more high profile independent artists such as King Creosote this year and with its stalwart support of up-and-coming Scottish artists, it feels very natural for Limbo to be joining the bill and we really can't wait to get there! Would you really prefer to be anywhere else for the May Bank Holiday weekend?

Much more info available over on Limbo Facebook event or the Knockengorroch Facebook.



And then there's another mid-week Limbo special on Thursday 10th June, with Glasgow's mighty QUINN, previewing the incredible live score they wrote for Vanishing Point Theatre's production of The Beggars Opera, now coming out as a full album, Zane Lowe favourites NORTH ATLANTIC OSCILLATION and new Edinburgh band THE MACHINE ROOM. Quinn will also be bringing along the entire cast of cabaret stars from their Club Tromolo nights in Glasgow, so Limbo will be taking a very unique and unprecedented twist on this date in June, making it completely unmissable. Here's the Limbo 10th June Facebook event.
MAILING LIST
FACEBOOK/MYSPACE
Come and hang out on Facebook here or say hi to us over here at MySpace
VENUE INFO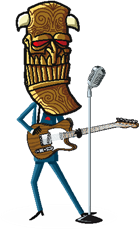 Limbo takes place at The Voodoo Rooms, West Register Street, Edinburgh.

Times: 8.00pm - 1am *
First band 8.30, second band 9.15, third band 10.00

Entrance: £5*

Ph: 0131 556 7060 (venue) / 0131 477 6916 (promoter)

* except where otherwise advertised
Sponsored Links
Paintball blog