Well, at the risk of sounding like a broken record, this is going to be yet another outstanding Limbo.

Withered Hand are probably the most exciting band in Edinburgh right now so do come and see them on Saturday!
Renegade stars of the Edinburgh live scene in 2009, WITHERED HAND is the Edinburgh band most likely to cross over to the mainstream at the moment and you should grab the chance to see them in a smaller venue while you still can. Singer-songwriter Dan had the whole club under his spell when last at Limbo and has consequently drawn everyone else who has caught his live set into his rapidly swelling fanbase, with the local buzz now building to a national roar, as Withered Hand takes the rest of the UK and (soon) Europe by storm.

slrecords.net/witheredhand
myspace.com/witheredhandmusic

It's also an extra special date, because Limbo has managed to secure Fife's glorious PICTISH TRAIL (Fence Records) to join Withered Hand on Saturday. Already an international talent in his own right, Pictish Trail brings a solo show for this date but, you never know, there may also be some very exclusive moments to savour, if the two acts decide to share the stage simultaneously....

fencerecords.com/artists/the-pictish-trail
myspace.com/pictishtrail

On second, at 8.45pm, JOHN EGDELL is from Newcastle and as such hasn't featured on many an Edinburgh bill before, bringing some (anti-)folk sentiments of his own to complement the headliners, while (on first, at 8) LES ENFANT BASTARD, alias Cameron Watt, will do nothing if not entertain the whole assembly with what he brings to the table, be it 8-bit Nintendo and 16-bit Casio keyboard inventions or his own guitar-strumming take on the Genre Formerly Known As Folk. Either way, it's sure to be as unpredictable and drily humourous as ever.

myspace.com/johnegdell
slrecords.net/enfantbastard
myspace.com/cammyjjnr

Here's the Facebook event.

Save money and get your ticket now (£8) from the Limbo Eventbrite page. If not, it's £9 on the door. Tickets also available at Avalanche (Cockburn St), Ripping (South Bridge) and Tickets Scotland (Rose St).

As a little treat, here's a download of the Swimmer One remix of Withered Hand's 'Love In The Time of Ecstacy' courtesly of SL Records

LAST TIME

Last month's Limbo featured the magnificent Found, alongside the equally fantastic Three Blind Wolves and Over The Wall, and it was just another one of those special nights where the stars collided and Limbo was treated to a glimpse of some Scottish supernovas in the ensuing sparks. Like when Kev from Found's drum machine unexpectedly crashed midway through the headliners' set and forced a somewhat unscheduled bout of improv from the Edinburgh trio. They rose admirably to the occasion. Over The Wall opened with another one of their stirling performances and played to a much bigger and more enthusiastic crowd than you might expect for an opener, not only justifying the levels of praise that Limbo has been heaping on them for the last two years but also demonstrating the extent to which their songs have entered the public consciousness and now threaten to take them to another level altogether. Ross Clark's re-named band, Three Blind Wolves, were on second and brought the room to a similar pitch of fever with their very post-modern mix of styles - a head-spinning combination of Sixties rockabilly, Seventies rock (gods) and Ross's distinctive tremolo. With these wolves howling so strong, the whole world should soon be howling with them. Excellent stuff.

More pics over on the main site by David Anderson.

ZOEY VAN GOEY haven't played Limbo in Edinburgh since November 2008, and, having released their debut album last May and then re-released it in October (via Chemikal Underground), they've progressed quite a bit. Expect more top quality 'indie folk' and, yes yes, yet another act you REALLY need to catch in an intimate space before they get too big!

Support comes from CHRIS BRADLEY and X-LION TAMER, both signed to Edinburgh's 17 Seconds record label, the former bringing a soft, lilting Americana/folk edge and promoting second album At The Outpost, and the latter a sublime Eighties electro-pop aesthetic that will melt your heart and caress your soul as effectively as it gets you feet tapping.

17 SECONDS label boss and blogger extraordinaire ED JUPP supports on the decks alongside residents the Black Spring DJs. It's another bumper package of consistently great live music at Limbo!
Here's the Facebook event and you can pre-purchase tickets at the Limbo Eventbrite page.
MAILING LIST
FACEBOOK/MYSPACE
Come and hang out on Facebook here or say hi to us over here at MySpace
VENUE INFO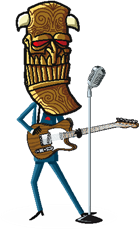 Limbo takes place at The Voodoo Rooms, West Register Street, Edinburgh.

Times: 8.00pm - 1am *
First band 8.30, second band 9.15, third band 10.00

Entrance: £5*

Ph: 0131 556 7060 (venue) / 0131 477 6916 (promoter)

* except where otherwise advertised
Sponsored Links
England world cup flag
England car flags
Flag of England