Yes, after a long summer break travelling up and down the UK (Aberdeen, Glasgow, London, not to mention at Rockness and T In The Park), promoting the Limbo Live Volume 1 CD, we're back with two Saturday Specials for you. The first is this Saturday (10th October) with one more planned on 7th November so you can stick that date in your diary now.

This Saturday we're very excited to be welcoming back INSPECTOR TAPEHEAD who really impressed everyone who saw them at Limbo back in February. If you've not seen them yet, then you must do so because their modern party rhythms, mucky synth licks and uplifting pop sensibility are just what you need on a Saturday night.

myspace.com/inspectortapehead

We've also got THE MICKEY 9s who have been kicking up a storm with their enthusiastic gigs. 'The Mickey 9's are a band that has jumped off the train between stations, it reminds you of the future' just about says it all.

myspace.com/mickeynines

Kicking off proceedings at 8.00 are brand new Edinburgh band X IN THE O who we have a very good feeling about. Come along early and see if you agree.

myspace.com/xintheo

All in all then, its going to be a fantastic evening in true Limbo style, but not on a school night. Get there for 8pm.

FREE SARA AND THE SNAKES MP3!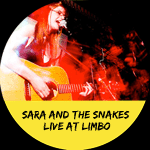 That's right, as a special bonus for our mailing list subscribers, we're giving away a copy of Sara And The Snakes' favourite new song, My Town, recorded live at the last show they played at Limbo (in January).

Sara and The Snakes - My Town mp3

If you've still not heard the Limbo Live CD, then you really must check it out on iTunes now!
MAILING LIST
FACEBOOK/MYSPACE
Come and hang out on Facebook here or say hi to us over here at MySpace
CHEAP DRINKS!

Don't forget you can take advantage of £2 bottles from any of the Voodoo Rooms' three bars by showing your Limbo wrist-band to the bartender.
VENUE INFO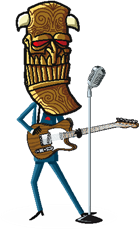 Limbo takes place at The Voodoo Rooms, West Register Street, Edinburgh.

Times: 8.00pm - 1am *
First band 8.30, second band 9.15, third band 10.00

Entrance: £4 *

Ph: 0131 556 7060 (venue) / 0131 477 6916 (promoter)

* except where otherwise advertised
Sponsored Links