Ok, two things to take note of this week:

1) THIS THURSDAY (25th June) is the last Limbo date at The Voodoo Rooms until the autumn and it's going to be a great one. See Facebook here.

2) THIS SUNDAY (28th June) sees our first ever outing to Glasgow as we take seven of the bands on the Limbo Live CD to Stereo. See Facebook here

So, this week's Limbo is an extra-special and a magnificent quadruple bill to boot.

Firstly, London's incredibly hot brother-sister duo JOE GIDEON AND THE SHARK headline (10pm) - recently seen as tour support for Nick Cave at the Corn Exchange. If you didn't have the good fortune to catch them then, you've been missing out! Make sure you see them live this Thursday, as they're most definitely on their way up right now.

Secondly, you get the brilliant SARA AND THE SNAKES who with their bluesy brand of garage rock, will privide the perfect support act for the occasion (they'll be on around 9.20pm).

Thirdly, we're pleased to be welcoming back Glasgow's amazing PAPER PLANES who will be exhibiting their own take on punk rockin' styles (on second at 8.45pm). With vocal powerhouse Jen upfront who 'spices her Debbie Harry pop tunefulness with Siouxsie Sioux yelps but has the studied cool of Nico. Behind her, Craig, Fraser and Christopher provide colourful punk rock'n'roll, with highly melodic use of the bass and effects-laden guitar' (Keith Bruce, The Herald/Sunday Herald).

And fourthly, you also get Joe Gideon pal DUKE GARWOOD who was described by Q Magazine as 'making Will Oldham sound like Engelbert Humperdinck!'. He'll be on first (8.15pm).

There really are no reasons for staying in this Thursday...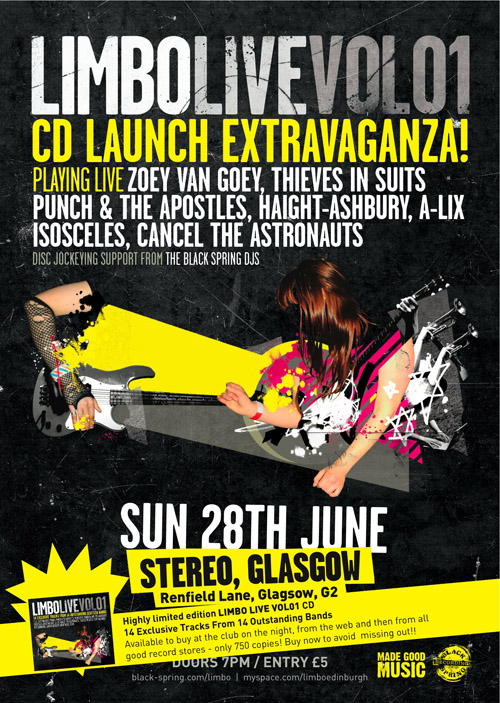 However, if you're in Glasgow, you have to save yourself for Sunday night when Limbo is upping sticks and heading west, for a special one-off launch date extravaganza promoting Limbo Live Volume 01 at Stereo in the centre of Glasgow (Renfield Lane, off Renfield St, G2). The mighty ZOEY VAN GOEY, PUNCH AND THE APOSTLES, ISOSCELES, THIEVES IN SUITS, CANCEL THE ASTRONAUTS, A-LIX and HAIGHT-ASHBURY all play live, performing short, rapid-fire sets of different material from their norms in quick succession. Records will be spun by the Black Spring DJs and everyone is sure to have a good time. It's gonna be a blast. Come down!

This will be the first Limbo event outside Limbo's home-town and will feature performances/collaborations and experiments by at least seven of the bands on the CD - a unique and exciting evening of short, quick-fire bursts of performance in a hedonistic rush of alternative pop, independent rock, cutting edge folk and effervescent electronica all rolled into one riotous bundle, interspersed as always with equally energetic support from the Black Spring DJs. The bands have all been encouraged to break the formula as much as they like or as much as they dare.

If you've still not heard the CD, then you really must check it out on iTunes here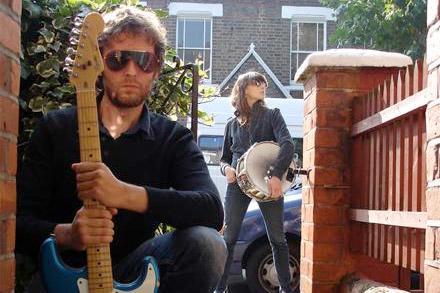 The story goes that drummer / pianist / sequencer / singer Viva is a former Olympic athlete, while her brother, singer / guitarist and Joe Gideon, was on the opposite side of the globe on the jury panel judging the Miss Bolivia contest. This highly original act has already been invited by Nick Cave & The Bad Seeds, Seasick Steve, the Duke Spirit and Archie Bronson Outfit to play with them. Since the release of their massively acclaimed debut album HARUM SCARUM in March the band can now add Yeah Yeah Yeahs, The Hold Steady and Andrew Weatherall to their list of admirers following recent invites to perform with them. So far, they've done Radio 4's Loose Ends show, a Maida Vale session for BBC Radio 1, a triumphant headline slot at London's KOKO for Club NME, as well as the greats: Glastonbury, Bestival, Latitude and many more between.



To be funny and moving at the same time is one thing. Their combination of true grit and grace is rarer still' 6/6 album review (Time Out, London)



Breathing new life into the increasingly familiar boy-girl rock duo format, recently drawn into disrepute by The Ting Tings. Let's hope the mainstream takes the bait' (The Quietus)



An inspired band with fire at their finger tips. Astonishing' 8/10 (NME)



Sounds like the White Stripes on paper, but is a lot, lot better' (Rob Da Bank, BBC Radio 1)



It's raw, it's bold, it's bluesy, it's drenched in reverb and it's brilliant. This real homegrown family partnership could give Jack and Meg a run for their money' 4.5/5 (The Sun)

myspace.com/joegideonandtheshark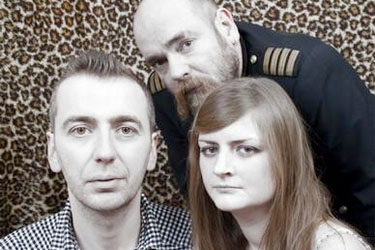 A blues-rock three-piece who have been electrifying the Edinburgh swamp for some time, with unlikely front-woman Sara Sidewinder unleashing the devil in her (guitar/vox), backed by Andy Anaconda (lead guitar) and Mike Mamba (drums). It's all about their glorious live shows, as any one of their many fans will tell you.

Since the Snakes' last appearance at Limbo, they've written some new material, including a track featuring Andy Anaconda rocking a brand new slide guitar sound (courtesy of Santa) and had some rather unrestrained praise from no less an arbiter of yoof/pop culture than the NME. Andy's also been busy organising someone to film the band at this performance, so you can expect to take part (a starring role even - who knows where it might end up?!) in a Sara And The Snakes promo video if you come see this show.



...an unfettered piece of bone rattling voodoo swamp trash come to life. ****' (Neil Cooper, The List)



In her library girl specs and party frock, Sara Forshaw's butter-wouldn't-melt demeanour gives way to a voice bigger than PJ Harvey and twice as dirty in a three-piece distillation of raw, off-kilter and utterly beguiling 21st century blues. Greatness beckons.' (The List, Hot 100, Dec '07)

myspace.com/saraandthesnakes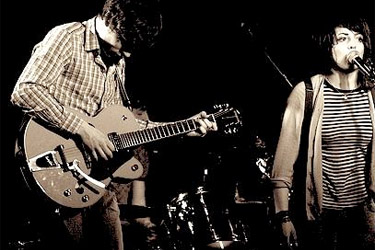 Here is how Limbo reviewed their last appearance:

Paper Planes open with a storming set. With glistening disco rhythms and sonic riffs to make teeth grind plus singer Jen's raw yet engaging vocals enrapturing the entire audience, Paper Planes are reminiscent of the Breeders and early Yeah Yeah Yeahs. They don't waste any time on mid-track chatter and plough through their set to a great response from the crowd. It's Jen's first ever gig in Edinburgh and the whole band haven't been on the go for long either but they've clearly been rehearsing hard. They do a great cover of Nightclubbing, which according to our sources is better than many of Iggy Pop's own live versions of this song and everything about them screams that this is a band to watch. Other reference points include The Strokes, The Smiths, Blondie and a little bit of surf guitar. Great stuff all round and we can't wait to get them back again.

myspace.com/glasgowpaperplanes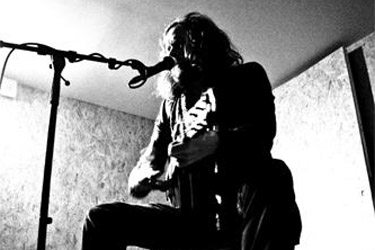 As it goes, Duke Garwood's first paid musical job was back in the late Eighties playing guitar on The Orb's seminal 'Perpetual Dawn' taken from they're debut album co-produced by Youth. Nearly twenty years and many musical wanderings later Duke Garwood is about to release an album on Youth's new label, Butterfly Recordings. You could say that some sort of cycle is completed. Garwood's debut album 'Holy Week' came out to great critical acclaim in 2007. Q magazine described it as 'making Will Oldham sound like Engelbert Humperdinck!' His follow up 'Emerald Palace' was recorded in a log cabin on the wooded slopes of Box Hill over two scorching days and nights in the mid-summer of 2005. Garwood and his long time drummer/percussionist Paul May laid down some 40 tracks of which 18 were finally chosen for his new release 'The Sand That Falls' (Fire).

myspace.com/dukegarwood

+++ AFTER-PARTY WITH THE BLACK SPRING DJs SPINNING IN THE BACK ROOM AT SICK NOTE, CABARET VOLTAIRE, 11PM-3AM, FREE ENTRY +++





Last week's Limbo was pretty spectacular, featuring the Edinburgh debut of Manchester's wonderful Modernaire alongside spoken word performances from Salena Godden, Trevor Byrne and Richard Milward at the second installment of Limbo and Canongate's IRREGULAR night. Great crowd: great atmosphere all night and not one but two film crews, as well as Limbo's resident photographer Adam Trussell, documenting it all. There were free shots of tequila and copies of Canongate's Mighty Book of Boosh also available for the crowd who came down to Trash the Regular.



The first prose-reader is Richard Milward, who initially dons a tall, elaborate mask that makes his head look like a crowded tenement building. He reads first from his latest book, Ten Storey Love Song, and later (in a different mask) from his great breakout novel Apples. Spinning his raw, resonating tales about young people getting high and falling for each other, Richard is a deadpan wonder who deserves every gram of the buzz that's surrounded his career so far.



Trevor Byrne then performs two pieces from his just-published first novel, Ghosts and Lightning, first a family scene with a huge emotional punch, and later a fistfight (between a young Dubliner and his gypsy nemesis) that carries a sly comic twist. Trev has been talked up by the likes of Roddy Doyle, and his reading easily wins him a venue full of committed fans in the form of awed Irregular guests.



Third, it's the turn of Salena Godden, formerly known as Salena Saliva and a seasoned veteran of the literary stage, counting collaborations with Ninja Tune supremos and Nineties clubbing impresario-maestros Coldcut under her belt among myriad other accolades. Salena has a certain je ne sais quoi when takes the stage, partly derived from her fabulous sense of style, as well as some of the most purple prose in the English language, always delivered with a wry smile and cheeky glint in her eye. It's this mischievous streak which sets her apart from the mass and, added to her sartorial splendour, always gives Salena's performances an edge. Salena is Irregular's compere this evening, so she's bouncing on and off stage like Zebedee, and also introduces the second video clip (the first was in March) of Nick Cave reading from his terrific new book, The Death Of Bunny Munro (due out this Autumn and a ripping yarn through and through), which follows the band and precludes the main DJ set this evening.

myspace.com/wearesaltpeter



Modernaire go on stage around 10.15 and there's an immediate groundswell of activity in the ballroom from people vying for a decent view of these colourfully monikered young characters: Chesty La Rue, Oscar Wildstyle, Cruella de Mill and Ollie Austin. The two ladies lead (cello and vox), centre stage, while the two lads back them up (synths, laptop, drums). It's a great dynamic - two guys: two girls - and they are lit in a moody shade of blue, which contrasts well with their energetic, upbeat style. A mixture of high and low-fi production values are at work on stage, combining old and new technology and it's exactly the kind of music that Limbo loves - brand new but kinda retro too, with a strong enough sense of what's happened in the past not to lose sight of traditional musical values but also sufficiently embracing what's exciting about the new technology and styles to sound entirely fresh. And so Limbo gets beautiful harmonies and cello lines from the girls, plus heavy beats with distorted guitar and synth lines from the boys. The songs are a complex web of lyrical gymnastics, which might bamboozle a few but get a fantastic reaction from the Limbo crowd tonight. This is perhaps best exemplified by new single Bloodshed In The Woodshed, a high water mark for the band thus far (apart from all their glorious remixes of course: MGMT, Empire Of The Sun, the Whip - the list gets longer every week!) and the song they save until last.

myspace.com/modernairetheband

Canongate boss Jamie Byng (Chocolate City) closes the evening with a DJ set of old Chocolate City hits and other personal favourites and has to (literally) be prised off the decks as the choral intro of The Rolling Stones' You Can't Always Get What You Want wafts out from the ballroom's speakers, Jamie's impish grin a firm fixture now.

Thanks to Canongate's Stephanie Gorton for her recollections of half the lit bit of the evening (Trevor and Richard) and thanks also to Jamie, Francis, Angela, Anna and everyone else at Canongate for ensuring the second Irregular was every bit as successful as the first. Roll on September's third installment...

Pictures by Adam Trussell

Check out all of our photography here




MAILING LIST
FACEBOOK/MYSPACE
Come and hang out on Facebook here or say hi to us over here at MySpace
CHEAP DRINKS!

Don't forget you can take advantage of £2 bottles from any of the Voodoo Rooms' three bars by showing your Limbo wrist-band to the bartender.
FOR SALE:
BACKLINE AND PA
1 Peavey TK0115 bass amp
1 Vox Valvetronics AD5OVT
1 Peavey Bandit 112
1 Peavey KB100 amp
1 Trucker Custom Sound Amp
1 Sun SR8300P mixer for PA
1 Carlsboro bass amp
2 150 watt Fender speakers
2 Legacy speaker stands
1 Pearl drum kit (includes 1 tom, 1 snare, 1 kick, 2 cymbal stands, 1 hi hat stand, 1 stool)

Email us for details.
VENUE INFO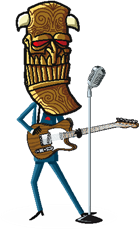 Limbo takes place at The Voodoo Rooms, West Register Street, Edinburgh.

Times: 8.00pm - 1am *
First band 8.30, second band 9.15, third band 10.00

Entrance: £4 *

Ph: 0131 556 7060 (venue) / 0131 477 6916 (promoter)

* except where otherwise advertised
Sponsored Links