This Thurs, 18th June: it's the next instalment of Limbo's mighty IRREGULAR collaborations with Canongate Books, which will feature the Scottish debut of exciting new Mancunian outfit MODERNAIRE, who have already toured as support act for The Ting Tings and remixed MGMT and Empire Of The Sun having hardly released a record, plus magnetic stage poet SALENA GODDEN, renegade young Middlesbrough novelist RICHARD MILWARD, and novelist TREVOR BYRNE launching his phenomenal new book Ghosts and Lightning. Keeping the crowd jumping till the wee hours will be DJs from Tongue'n'Groove, Chocolate City and the Black Spring DJs (Limbo).

There will also be a lot of FREE STUFF flying around on the door at Irregular this week, including copies of Canongate's excellent MIGHTY BOOK OF BOOSH and some very exciting mescal flavoured REFRESHMENTS!

The last IRREGULAR event in March was mobbed so get down there early for 8.30.

Next Thurs, 25th June: it's the Edinburgh return of the equally exciting JOE GIDEON AND THE SHARK, last seen at Cabaret Voltaire with support from Paul Vickers And The Leg, and before that as tour support for Nick Cave at the Corn Exchange, on Thurs 25th June. That's right, they're both that good! So, there really are no reasons for staying in the house as Limbo heats up for summer.

If you're on Facebook, tell us that you're coming along here.

LIMBO LIVE VOLUME 1 NOW AVAILABLE ON iTUNES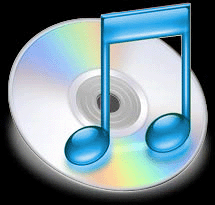 Yes, Limbo Live has gone live on iTunes so get over there (click on the logo) and support the effort by buying some tunes!

If any of you feel so inclined, we'd really appreciate it if you could make the effort to actually write a review. The more reviews we get, the more visibility the album will get on the iTunes platform so please go and write something!

If you'd actually prefer the CD, then you can go and buy it over at limbolive.co.uk where you can now hear snippets of all the exclusive tracks on the CD.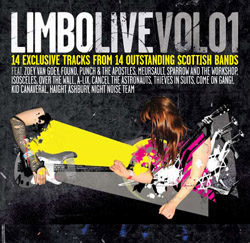 What a brilliant snapshot of Scotland's hottest new musical acts. Limbo have excelled themselves ... this is triumph." The Daily Record



A bastion of near brilliance." The Skinny

Also, click below to see the accompanying booklet from the CD (press the esc key to return).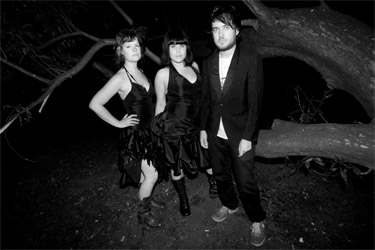 MODERNAIRE have hardly released any records yet (their first proper single, Faites Vos Jeux, is out in June) but their material has excited people so much they've already been personally invited by fellow Mancunians The Ting Tings to join them on their UK tour (just as 'That's Not My Name' hit No. 1), sharing stages with luminaries such as current indie-disco darlings Friendly Fires and The Whip, and also remixed pop stars such as MGMT, Metronomy, Empire Of The Sun (which went to no.03 in the Hype Machine chart), Daggers, The Hot Puppies, The Holloways, with Scandinavian punk-funk favourites WhoMadeWho and Love Grenades in the pipeline.

Modernaire have a very theatrical element to their performance, as evinced by their stage names: Chesty La Rue (vocals), Cruella de Mill (vocals), Oscar Wildstyle (music) and Ollie Austin (drums). They are four altogether very different beings playing cautionary tales of bloody revenge, lovelorn minotaurs, dancing vampires and flamboyant adventures. Modernaire's interpretation of decadent, sexy and melancholic creates truly danceable synth led experimental pop and electronics that Kate Bush and The Knife would be getting down to.

And you can download a free copy of Empire of the Sun – We Are The People (Modernaire remix) here

myspace.com/modernairetheband

The last event on March 19th saw Edinburgh's Voodoo Rooms packed as people poured in to hear Dan Rhodes, Joe Dunthorne, Tim Turnbull and Black Diamond Express. A video preview of Nick Cave reading from his new novel, The Death of Bunny Munro, a free copy of Barack Obama's Dreams From My Father and a complementary shot of tequila all proved popular extras. The next Irregular will be just as enticing. Photos from the last night can be found here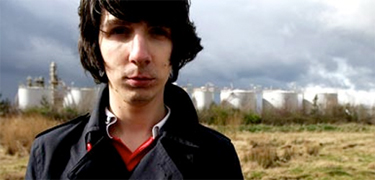 Richard Milward was born in 1984 in Middlesbrough. His first novel, Apples was published in 2007 by Faber&Faber, gaining accolades from such folk as Irvine Welsh and Lauren Laverne. His second, Ten Storey Love Song, is a tale of sex, death and sweets in a North East high-rise, and was published earlier this year. He graduated last year from Central St Martins in London with a Fine Art degree, and enjoys reading with something unusual on his head. He currently lives in Middlesbrough.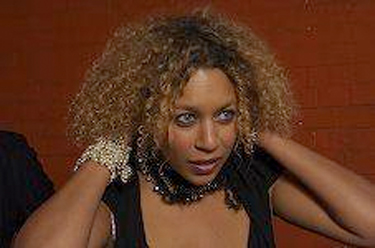 Salena Godden has been published in a myriad of both mainstream and art-house literary magazines and anthologies including Penguin's IC3, Canongate's Fire People, Serpents Tail's Croatian Nights, plus Hodder & Stoughton's Oral & Dedalus The Decadent Handbook. This summer 2009, her work appears in The Dark Times plus two brand new anthologies; Picador''s Punk Fiction & Dwang published by Tangerine Press, alongside the likes of Dan Fante, Cathi Unsworth & Billy Childish among a great many others. HarperCollins / HarperPress won the auction for her debut childhood memoir, Springfield Road, to be published in hardback in spring 2010. Salena is also the lyricist and lead singer of underground eclectic ska-break band SaltPeter. SaltPeter's latest album 'Hunger's The Best Sauce' featured in The Critical List in The Independent On Sunday as one of the most outstanding albums of 2007. Salena has also collaborated with the likes of Alabama 3, Coldcut, Beardyman and Simple Kid to name a few... Salena also has a weekly residency and currently hosts and produces The Book Club Boutique, Soho's new literary salon every Monday on Romilly Street, London. myspace.com/wearesaltpeter
tiborjones.com

BCB Facebook Group:
facebook.com/group.php?gid=55814894329
myspace.com/bookclubboutique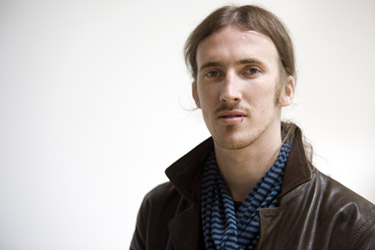 Trevor Byrne was born in 1981 and brought up in Clondalkin in south Dublin. He attended Trinity College and Glamorgan University where he is currently a tutor of creative writing. Ghosts & Lightning is his first novel.







Last week Limbo was at goNorth and then Rockness in Inverness and very special thanks to Ian, Shaun, Gillian, Olaf, Derek and everyone else involved in making that such a great experience and the wonderful Casio Kids for a brilliant gig at the Ironworks on Thursday night. Look out for them at Limbo in the Autumn.

The previous week saw the return of Glasgow's brilliant Punch And The Apostles at Limbo. Punch are far and away one of the most exciting acts in Scotland right now and among the best who have graced the Limbo stage and it was another magnificent show from them. Support came from Edinburgh newcomers The Stormy Seas and The Banana Sessions.


The Banana Sessions are a light-hearted and fun proposition, with strong leanings towards jazz and cabaret styles and an irreverent approach, chucking a few lyrical and musical jokes in to the mix. They do a series of dainty songs with the colour Green and various animals as subjects, including The Drunken Doormouse and Pesky Wabbit (have they been reading Lewis Carroll?). Then there's the Ballad Of Captain Malloy. Alongside guitar, light drum beats, a girl called Bob on lead vox and a very impressive tuba, the songs are embellished by a dainty, Irish-jig-like flute accompaniment. It's a strong folk element that conjures up images of leprechauns and gentle-folk dancing, prancing and romancing, wouldn't sound entirely out of place on the soundtrack of Gangs Of New York and would all be very cheerful and naive were it not for the wee sting in the Banana Sessions' tail. They go on to sing about the wondrous, dis-inhibiting qualities of Buckfast before closing their set with a very unlikely medley of covers to ramp up the crowd. Limbo is treated to The Prodigy's Outer Space, Smack My Bitch Up, Voodoo People (how apt) and Spitfire, followed by 2Unlimited's No Limits. It's sufficient to put a smile on everyone's face, if they're not smiling already, and ensures the band get a fantastic reception.

myspace.com/thebananasessions


Anyone who is a fan of Edinburgh's Broken Records (last seen at Limbo in May 2008, recently signed by 4AD and now on a nationwide tour to promote their recently issued debut album), with whom they share a few attributes, would no doubt enjoy what The Stormy Seas are doing. It's that whole Celtic folk-rock thing - accordion, fiddle, guitar, banjo, accordion etc - which will probably also appeal to fans of Eighties pop stars such as The Waterboys and Dexy's Midnight Runners as much as the Arcade Fire and the whole 'nu folk' brigade. The Stormy Seas have not been on the go for long at all but there are already a couple of stand-outs in their set: Untamed Heart and Morbid Desires. The imbue their set with a large keg of gallic passion and would sit comfortably alongside other acts at festivals such as Wickerman and Belladrum.

myspace.com/thestormyseasmusic


When Punch finally go on, they transport Limbo to another level altogether. The septet have a very distinctive air about them as a group but there also some very individual quirks going on with this eccentric bunch, not least in terms of a particular style of facial grooming and sartorial choices. This is matched by their sound. In short, they stand out a mile. Their set moves through a whole raft of styles with a fluid but simultaneously ramshackle precision, singer Paul announcing each change in his inimitable way on the mic. 'The next we're gonna do is a bit of a bluesy number,' he drawls at one point. It's a credit to their ability as musicians that they can chop and change styles in the blink of an eye, one minute dazzling Limbo with a florid polka, then next rocking out and then tipping things about as far as they will go without tumbling altogether over the edge, with a free jazz work-out. At the end of one such interlude, Paul turns to the crowd and says, 'you don't really know what to make of that, do you.' It's utterly hilarious, totally on point and also demonstrates just how much conviction he and his band have. They seem to know exactly how far to push it before reeling it back in and firing into a much more accessible number. And, while the free jazz tracks are bonkers, the more accessible material is devastating in its precision. Punch And The Apostles are just finishing their debut album and will be playing a series of festivals this summer. If you've STILL not managed to catch their act (they've played Limbo three times now, where have you been?!), make sure you do see them at Wickerman, Belladrum or T In the Park (T Break tent) next month.

myspace.com/punchandtheapostles

Punch & The Apostles, The Stormy Seas and Banana Sessions pictures by Adam Trussell

Check out all of our photography here


---

Limbo is having a summer break (in Edinburgh, at least) during July and August, returning in September. So, the final Edinburgh Limbo of Summer will celebrate the summer solstice with the soon-to-be-utterly-immense Joe Gideon And The Shark headlining plus ace support acts Sarah And The Snakes and Paper Planes.

If you're on Facebook, tell us that you're coming along here.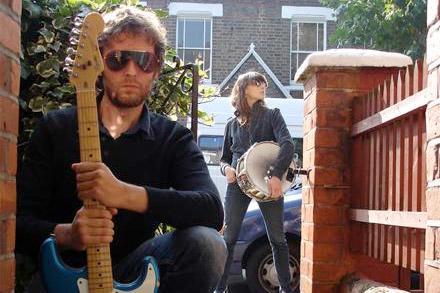 The story goes that drummer / pianist / sequencer / singer Viva is a former Olympic athlete, while her brother, singer / guitarist and Joe Gideon, was on the opposite side of the globe on the jury panel judging the Miss Bolivia contest. This highly original act has already been invited by Nick Cave & The Bad Seeds, Seasick Steve, the Duke Spirit and Archie Bronson Outfit to play with them. Since the release of their massively acclaimed debut album HARUM SCARUM in March the band can now add Yeah Yeah Yeahs, The Hold Steady and Andrew Weatherall to their list of admirers following recent invites to perform with them. So far, they've done Radio 4's Loose Ends show, a Maida Vale session for BBC Radio 1, a triumphant headline slot at London's KOKO for Club NME, as well as the greats: Glastonbury, Bestival, Latitude and many more between.



To be funny and moving at the same time is one thing. Their combination of true grit and grace is rarer still' 6/6 album review (Time Out, London)



Breathing new life into the increasingly familiar boy-girl rock duo format, recently drawn into disrepute by The Ting Tings. Let's hope the mainstream takes the bait' (The Quietus)



An inspired band with fire at their finger tips. Astonishing' 8/10 (NME)



Sounds like the White Stripes on paper, but is a lot, lot better' (Rob Da Bank, BBC Radio 1)



It's raw, it's bold, it's bluesy, it's drenched in reverb and it's brilliant. This real homegrown family partnership could give Jack and Meg a run for their money' 4.5/5 (The Sun)

myspace.com/joegideonandtheshark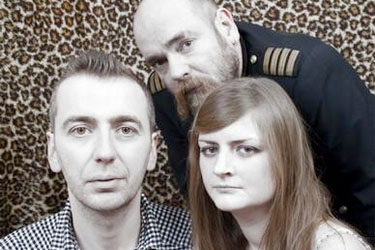 A blues-rock three-piece who have been electrifying the Edinburgh swamp for some time, with unlikely front-woman Sara Sidewinder unleashing the devil in her (guitar/vox), backed by Andy Anaconda (lead guitar) and Mike Mamba (drums). It's all about their glorious live shows, as any one of their many fans will tell you.

Since the Snakes' last appearance at Limbo, they've written some new material, including a track featuring Andy Anaconda rocking a brand new slide guitar sound (courtesy of Santa) and had some rather unrestrained praise from no less an arbiter of yoof/pop culture than the NME. Andy's also been busy organising someone to film the band at this performance, so you can expect to take part (a starring role even - who knows where it might end up?!) in a Sara And The Snakes promo video if you come see this show.



...an unfettered piece of bone rattling voodoo swamp trash come to life. ****' (Neil Cooper, The List)



In her library girl specs and party frock, Sara Forshaw's butter-wouldn't-melt demeanour gives way to a voice bigger than PJ Harvey and twice as dirty in a three-piece distillation of raw, off-kilter and utterly beguiling 21st century blues. Greatness beckons.' (The List, Hot 100, Dec '07)

myspace.com/saraandthesnakes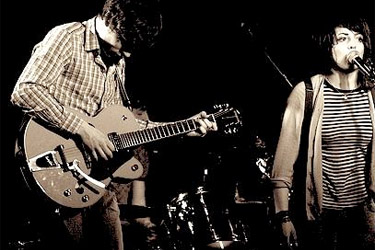 Here is how Limbo reviewed their last appearance:

Paper Planes open with a storming set. With glistening disco rhythms and sonic riffs to make teeth grind plus singer Jen's raw yet engaging vocals enrapturing the entire audience, Paper Planes are reminiscent of the Breeders and early Yeah Yeah Yeahs. They don't waste any time on mid-track chatter and plough through their set to a great response from the crowd. It's Jen's first ever gig in Edinburgh and the whole band haven't been on the go for long either but they've clearly been rehearsing hard. They do a great cover of Nightclubbing, which according to our sources is better than many of Iggy Pop's own live versions of this song and everything about them screams that this is a band to watch. Other reference points include The Strokes, The Smiths, Blondie and a little bit of surf guitar. Great stuff all round and we can't wait to get them back again.

myspace.com/glasgowpaperplanes




Limbo is taking Stereo in Glasgow on Sunday 28th June, promoting the Limbo Live Volume 1 album, with this ecstatic line-up of LLV1 compilation stars all confirmed to appear, performing different sets from the norm:

ZOEY VAN GOEY
PUNCH & THE APOSTLES
HAIGHT-ASHBURY
A-LIX
ISOSCELES
CANCEL THE ASTRONAUTS
THIEVES IN SUITS

So, if you're a West Coast fan of Limbo, get that date in yer diary NOW!
MAILING LIST
FACEBOOK/MYSPACE
Come and hang out on Facebook here or say hi to us over here at MySpace
CHEAP DRINKS!

Don't forget you can take advantage of £2 bottles from any of the Voodoo Rooms' three bars by showing your Limbo wrist-band to the bartender.
FOR SALE:
BACKLINE AND PA
1 Peavey TK0115 bass amp
1 Vox Valvetronics AD5OVT
1 Peavey Bandit 112
1 Peavey KB100 amp
1 Trucker Custom Sound Amp
1 Sun SR8300P mixer for PA
1 Carlsboro bass amp
2 150 watt Fender speakers
2 Legacy speaker stands
1 Pearl drum kit (includes 1 tom, 1 snare, 1 kick, 2 cymbal stands, 1 hi hat stand, 1 stool)

Email us for details.
VENUE INFO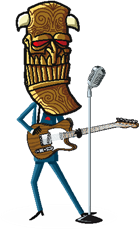 Limbo takes place at The Voodoo Rooms, West Register Street, Edinburgh.

Times: 8.00pm - 1am *
First band 8.30, second band 9.15, third band 10.00

Entrance: £4 *

Ph: 0131 556 7060 (venue) / 0131 477 6916 (promoter)

* except where otherwise advertised
Sponsored Links