Ok, three important dates to flag up for you during May. Firstly, this week, we have the undefinable and quite thrilling PIT ER PAT (Thrill Jockey), who are over from America, en route to the world renown All Tomorrow's Parties festival in Minehead. With the ink barely dry on their new deal with the Tirk label (who launched the careers of crossover stars such as New Young Pony Club and Fujiya And Miyagi), new Edinburgh band MOLLY WAGGER provide an equally scintillating rearguard action alongside exciting new Fife talent PANDA SU. Su has been collaborating with Steve Mason (Black Affair, The Beta Band) to embellish her magical mix of folk-songs, quirky instruments and electronics and is sure to woo everyone with her wondrous spells.

Secondly, Thurs 21st is another another Limbo exclusive with COLOURMUSIC who are also over from the US. Supporting talent for that one comes from amazing Aberdonian YUSUF AZAK - who sounds a bit like Nick Drake put through a psychedelic, ethereal and slightly Middle Eastern effects box - and reasonably new Edinburgh wonders WHITE HEATH, who also boast a fantastic live show.

Finally, on the 28th May, we're very excited to be putting on THE LOVELY EGGS, who will be following the compass north-east from Lancaster and will be supported by Edinburgh aces THE SECOND HAND MARCHING BAND, who just last week helped Limbo favourites Zoe Van Goey launch their debut album at a packed show in Glasgow. There will be third band, too, on this date but all will be revealed very soon...

Anyway, the next three weeks are going to be great so see you on Thursday! Get down for 8.30 sharp to see the first band. Limbo will be 6 quid during May.

Don't forget to pick up your copy of Limbo Live Volume 01!



What a brilliant snapshot of Scotland's hottest new musical acts. Limbo have excelled themselves ... this is triumph." The Daily Record



A bastion of near brilliance." The Skinny

Head over to limbolive.co.uk where you can now hear snippets of all the exclusive tracks on the CD.

Also, click below to see the accompanying booklet from the CD (press the esc key to return).


If you're on Facebook, tell us that you're coming along here.

Check out all of our photography here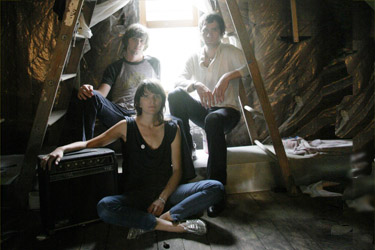 'Pit Er Pat is Fay Davis-Jeffers (vocals, piano, guitar, kalimba), Rob Doran (bass, vocals, guitar, electronics) and Butchy Fuego (drums, vocals, percussion, electronics/ programming). High Time was recorded at the band's own studio, Top Cat, by Butchy Fuego, who has also recently recorded Soft Circle and Matteah Baim.

From Shakey to Pyramids, from 3D Message to Feel No Pain, Pit Er Pat's recorded output has no easily definable style. It instead represents their evolution as modern musicians, who's affinity for pop and melody is filtered though their desire to have a truly singular voice. Modern Music if you will. The band are clearly comfortable with the fact that this music acknowledges several, yet exists outside of any one, genres. There is a consistency in all of the recordings in that they are all unmistakably Pit Er Pat. Their musical focus remains firmly grounded in rhythm, while incorporating a strong sense of melody and harmony to dance above the complex rhythms and to stretch the layers to lofty heights. A significant difference on High Time was that because it was recorded in the band's own studio, they could spend the natural amount of time that the songs needed to become fully realized. The additional time allowed the band to work a horn section into several songs. Pit Er Pat also employed a variety of new instruments including electric kalimba, bobo balaphone, Burmese temple gongs, agogo bells, anandolohori, cuica, timbale, conga, bongos, vibraslap, various shakers, bells, chimes, claps, and melodica to name a few. Many of these instruments are used in traditional and spiritual music. That connection with music made for escape appealed to the band who personally explore elements of spirituality, be they mystical or merely the more introspective exploration of the terrible joy of existence.

It is important to note that whilst layered with many delicate details the record was not assembled like a collage. Pit Er Pat instead wanted to be sure to capture the energy of the performances, so little or no editing was done on the basic tracking. The powerful focused energy in the music is consistent throughout. Even the more laid back grooves on songs such as "My Darkers" have this undeniable bounce to them. High Time is a perfect elixir for your Indian Summer. Its gentle and driving grooves are irresistible and its delicate layers reveal with every listen.'

myspace.com/piterpat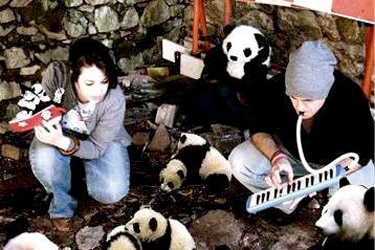 New Fife talent Panda Su has been collaborating with Steve Mason (Black Affair, The Beta Band) to develop her mix of acoustic-led folk-songs, using quirky instruments and electronics to embellish the sound, and has a distinctive voice to boot. Limbo thinks you're going to really like what she does live, too.

'Panda Su hails from the sunny shores of St Andrews, Fife. A bit of a loner and with no one to turn to founding member Suzanne Isabel Ferreira had no choice but to learn how to play every instrument under the sun by herself. This makes her debut 'Sticks and Bricks' EP (produced and mixed by Black Affair/King Biscuit Time/ex-Beta Band extraordinaire Steve Mason) a joy to listen to but almost an impossibility to play live.

On stage Su is joined by South African born JaxAdam - a percussionist who specialises in the playing of toy accordions, children's glockenspiels and an array of other hand-held instruments. Together they play "gentle, melodic, colourful songs which curl up in your head" - an acclaim which has earned them gigs alongside Frightened Rabbit, Withered Hand and a slot at the Fence Collective's Homegame festival in Anstruther and at Hinterland in Glasgow. Last year they embarked on a 22-date tour of the USA and Canada. Panda Su's track 'Moviegoer' was Track of The Month in the Scotsman newspaper for the month of April.

myspace.com/thepandasu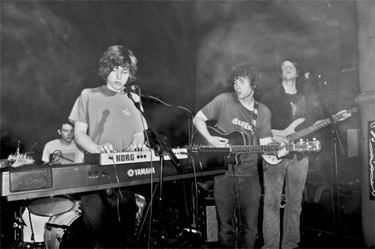 Molly Wagger is a very exciting new five-piece from Edinburgh, who have just signed a deal with London's excellent Tirk label. Singer Charlie is still away in Barcelona so they'll be performing an instrumental show for this Limbo date but we're convinced you're going to enjoy what they do.

'Edinburgh's best kept secret, eccentric six-piece Molly Wagger combine the musicality and sophistication of Arcade Fire, with the electronic verve and vocal vulnerability of The Postal Service. With bloggers and music fans eulogising them already, Molly Wagger are without doubt one of Scotland's most promising new bands' (the scottish enlightenment)

'While we're near Edinburgh, let's stop off and acknowledge Molly Wagger, an eight-piece who like compatriots Broken Records know their way round an explosively wide-screen sonic window and like other compatriots Meursault make a point of integrating electronic noise-scapes with traditional song-smithery. Of the songs currently up Bait is hypnotic, Weight woodily aerated and Molly builds itself up stealthily in a manner not too far from Beta Band territory, and there's comfortably enough about them all to justify keeping a close eye as after a little while labouring under 'best kept secrets' tags they could be about to leap the chasm into wider approval if they get their proper recordings just right' (Sweeping the Nation)

myspace.com/onionandcheese





Last week's Limbo featured the return of the unstoppable Vivians, some nine months after they left Edinburgh for London, and what a great show they gave. Support came from ThisCity, who were touring the UK from Brighton, and Come In Tokyo, also sounding great, fresh from playing a string of dates at the Fence Homegame.



Come In Tokyo are on stage first, Alan standing side-on with guitar, stage-left, and Anna centre-stage on the kit. The lights are low but for a blue spot that illuminates them both and this suits the nature of tonight's set, which is sounding more and more like some Eighties legends and less like aforemementioned garage rock stars The White Stripes with every performance. There's an unusual moment near the start of the set when Alan, usually quite tacit on stage, addresses the crowd between songs by offering them a sweet from his pocket. This turns into a five-minute interlude and exhibits a warmer side to the man than might be assumed from his impassioned growls and yelps on the mic. They play for about half an hour and it's their usual high standard of tightly hewn, compelling three-minute bursts of fuzzy blues-rock and pop motifs. Excellent stuff.

myspace.com/c0meint0ky0



ThisCity are on next and front-man Chris is immediately entreating the shy crowd to get off the back wall and come forward. Some people comply. The band then ratchet the energy of the room up several levels and they all throw themselves right into it, Chris bouncing about the stage in a hoodie. They too are certainly not lacking in the tightly-rehearsed department. Their sound is a familiar blend of high-octane guitars and drums with even more super-charged vocals and they perform it well, racing through the set with only one brief intermission while guitarist Arran deals with one of his strings. It's a perfect warm-up for the headliners, with ThisCity's anthem and biggest hit thus far, Fireworks, saved for last. Look out for ThisCity if you're going anywhere near The Great Escape festival in Brighton (which also features a veritable Who's Who of Scottish bands and Limbo alumni) or Download festival in Derby over the next four weeks.

myspace.com/thiscitymusic



The Vivians have never been shy in the wardrobe department - they have always looked very much like a 'band' - and they have always been very good at talking the talk when you meet them, too, so keen are they to slip in to the role of 'rock stars' at any given opportunity. But, they're getting better and better at walking the walk, too. On stage they have almost exactly the same set-up (drums, guitars, bass, lead and support vox) as ThisCity, but they look quite different. They also sound different. Tonight, they perform a familiar set but it will only be familiar to fans of The Vivians or the late Seventies/early Eighties glam and punk legends they seek to emulate with their style, exhibiting less from rock and pop styles of recent years. Sure, they have got a similar level of energy to ThisCity, but they're coming from a completely different place in their music, with fewer indie histrionics and more pure rock n roll motifs. And this really comes across when they play, most of all in singer Damon, who is so content to be in the spot-light, it's a wonder he can spend any time at all out of it. While he refrains from taking his top off for this evening's show, he does lend even further emphasis to that 'rock star' impression by launching himself from the stage at one point and strutting his stuff on the table at the front of the room. The Vivians know how to look like a band, The Vivians know how to sound like a band and The Vivians also know how to behave like a band. The only thing The Vivians are missing now is a staidum big enough to contain their antics and a fat marketing campaign to boot.


myspace.com/theviviansdivided

The Vivians, ThisCity and Come In Tokyo pictures by Adam Trussell


---

Limbo has another guest live act touring all the way from the US on Thurs 21st May who are just great.

Colourmusic are a quirky bunch to say the least. As the supporting act for British Sea Power's Do You Like Rock Music? tour, Colourmusic painted their equipment and dressed themselves in white, the only colour on-stage coming in the form of huge wheels. The set won them accolades across the board. A Village Voice critic proclaimed the crowd at their 2008 SXSW show more into their music – which their manager Scott Booker sees as a cross between Os Mutantes, the Who and Queen – 'than [with] any band I had seen…in Austin, including Lou Reed'. And the tales don't end there! But see below or have a look at their msypace and website for more info.

Support comes from astonishing new Aberdonian talent (now based in Glasgow), Yusuf Azak, and Edinburgh newcomers White Heath, both of whom bring their own distinctive styles to the table.

If you're on Facebook, tell us that you're coming along here.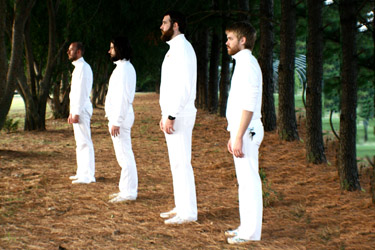 Only three things in life are certain: births, deaths and marriages. What also seems quite certain at this moment, however, is that Colourmusic promise to be one of the wackiest and most wonderful live acts to have graced the Limbo stage so far this year.

The band started as a duo: British Nick Turner (then an exchange student) and Okie Ryan Hendrix, who met each other at Oklahoma State University in 1998. Basing their work on Newton's color theories, they called themselves Colourmusic, using the British spelling to make Nick feel better about living in Oklahoma. The remaining three members, Nicholas Ley, Colin Fleishacker and Cry Suter, all Okies, eventually joined, but Colourmusic didn't fully coalesce until 2002, when they wrote Yes!, a rollicking, energetic song that oscillates between driving 4/4 beats and tribal-influenced rhythms. Ryan calls it 'the best workout song ever' and it struck some label interest, but it's much more than that, showcasing the quintet's messily refined indie rock, their ability to write from a group perspective and their innovative, yet catchy, melodies that work their way into your head without you even knowing it.

This is all on display at Colourmusic's wildly inventive shows, which also demonstrate the band's, errr, vivid personalities in full. In the past, they've been known to have their hair and clothes cut off, allow themselves to be painted, employ a motivational speaker, theatrically kill off and then resuscitate British Nick, and, backwards Okies that most of them are, try to hypnotize their audiences into sleeping with them. There was even a year, the Roy Period, in which all five members of Colourmusic pretended to be the same person, a Mr. Roy Biv, wearing similar clothes, growing similar beards, even trying to date the same girl, a venture which, to say the least, didn't end well...

Most recently, as the supporting act for British Sea Power's Do You Like Rock Music? tour, Colourmusic painted their equipment and dressed themselves in white, the only colour on-stage coming in the form of huge wheels. The set won them accolades across the board, including from a Village Voice critic who proclaimed the crowd at their 2008 SXSW show more into their music – which their manager Scott Booker sees as a cross between Os Mutantes, the Who and Queen – 'than [with] any band I had seen…in Austin, including Lou Reed.'

Having been all over US college radio and the MTV Network, featured on on the SXSW segment of The Tonight Show in 2007 (guest-hosted by The Flaming Lips' Wayne Coyne, no less) and were also declared one of the festival's top 10 bands by TeenVogue, they've also shared stages with Silversun Pickups, Nada Surf, and the Postmarks, among others.

Colourmusic are now ready to conquer the world with their full-length debut, f, monday, orange, february, venus, lunatic, 1 or 13.

myspace.com/colourmusic




Yusuf Azak is a folk/acoustic musician originally from Aberdeen but now based in Glasgow. Having played in several bands Yusuf started writing solo material over the last two years and has performed across Scotland, citing influences such as Bob Dylan and Nick Drake. Last year seen the release of two EPs, 'Gazelle' and 'Light Procession', which were well received and both received airplay on BBC Radio 1 and BBC Radio Scotland. After a successful string of summer shows last year, he also made his first festival appearance at Belladrum. Yusuf will be playing throughout the UK in 2009 and is currently recording his debut album.

Thanks to Toad for pushing this one. Great review of his live show here



earnest, frenetic, percussion-heavy acoustica and an insistency that announces him as one to watch out for' (The List)



gorgeously intricate picked guitar and breathless vocals and sweet harmonies...A special set of songs that beg to be heard by a wider audience' (Is This Music?)



combines beautiful harmonies and a spiritual-like rasp, as well as guitar strumming not too far off from the late great Nick Drake' (Kata Rokkar)



Quite exciting indeed' (The Skinny)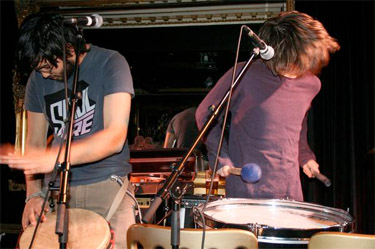 White Heath's myspace only tells half the story and their live show is something else so you really need to get down early to see them as well.

White Heath is a band of five friends formed in early 2008 and based in Edinburgh, united by a common love of Twin Peaks and all night games of Risk. We write songs using piano, guitar, violin, trombone, percussion and vocals, and our aim is to write music with imagination and honesty, taking our cues from the songs of The Band, the compositions of Mahler and Bartók and the innovative attitudes of bands such as Mogwai, Talking Heads and Tool. We enjoy performing in any setting, from intimate venues like the GRV and Henry's Cellar Bar to large-scale collaborations with the Scottish School of Contemporary Dance and the Edinburgh Charity Fashion Show. This summer we are making our festival debut at the Kelburn Garden Party, with fresh recordings planned.



There was something mysterious about their blend of space-rock and tribal noise... this band have all the dimensions to establish themselves as one of the best 'alternative' acts in Scotland' (Bluesbunny Independent Music Reviews)



Make one hell of a beautiful noise. Too complex to sum up in one track' (Pivo Pivo)



Mind blowing in every sens' **** (The Journal)



Beautiful cabaret cacophony' (The List)

myspace.com/whiteheath
MAILING LIST
FACEBOOK/MYSPACE
Come and hang out on Facebook here or say hi to us over here at MySpace
CHEAP DRINKS!

Don't forget you can take advantage of £2 bottles from any of the Voodoo Rooms' three bars by showing your Limbo wrist-band to the bartender.
FOR SALE:
BACKLINE AND PA
1 Peavey TK0115 bass amp
1 Vox Valvetronics AD5OVT
1 Peavey Bandit 112
1 Peavey KB100 amp
1 Trucker Custom Sound Amp
1 Sun SR8300P mixer for PA
1 Carlsboro bass amp
2 150 watt Fender speakers
2 Legacy speaker stands
1 Pearl drum kit (includes 1 tom, 1 snare, 1 kick, 2 cymbal stands, 1 hi hat stand, 1 stool)

Email us for details.
VENUE INFO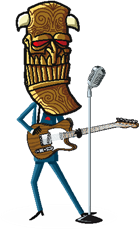 Limbo takes place at The Voodoo Rooms, West Register Street, Edinburgh.

Times: 8.00pm - 1am *
First band 8.30, second band 9.15, third band 10.00

Entrance: £4 *

Ph: 0131 556 7060 (venue) / 0131 477 6916 (promoter)

* except where otherwise advertised
Sponsored Links