Ok, so we made it. Literally we made it, because I'm sitting here looking at a big pile of amazing CDs. Importantly, they're not in a truck somewhere between here and Prague!

Yes, LIMBO LIVE VOLUME 01 launches tomorrow, April 23rd at Limbo and we're very excited about it.

From midnight tonight, you'll be able to go to limbolive.co.uk and buy yourself a copy for a 30% discount on the normal price of £7.99. This online discount will last for one week only. Even better, if you come to Limbo tomorrow, you'll be able to nab a copy for a mere fiver - a one night only deal!

Also, everyone who buys a copy will also get a FREE DOWNLOAD on top of the 14 great tracks on the CD and you'll also get a FREE LIMBO PASS to use on a night of your choice.

So, what's happening at the launch party then?

Well, NINE of the bands on the CD, an indomitable cast of future pop stars from the Scottish live music firmament, will all be getting together to perform short, mixed up sets for your delectation in a completely unique and exciting way.

There will be some acoustic performances, some brand new collaborations and also some different line-ups than you're used to seeing from the Limbo bands. Everyone has been encouraged to mess with the formula as much as they like or as much as they dare, to demonstrate why they're among the most exciting new bands out there right now and fete their involvement in this historic record. You really can't afford to miss this one!

The exact bill is: Meursault, Over The Wall, Kid Canaveral, Haight-Ashbury, Thieves In Suits, Sparrow and The Workshop, Cancel The Astronauts, A-lix and Isosceles.

We'll be kicking off the party at 8.30 so don't be late!

If you're on Facebook, tell us that you're coming along here.

Check out all of our photography here

LIMBO LIVE VOLUME 01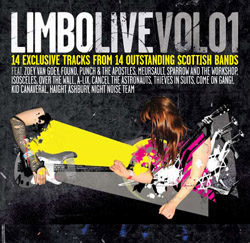 This week's Limbo will see the launch of the very first Limbo Live CD! Limbo Live Volume 1, recorded live at Limbo in the last six months of 2008, is a highly unprecedented project in Scotland, containing 14 exclusive recordings from 14 great Scottish bands. From your experience of The Voodoo Rooms' wonderful ballroom and PA, you should already know that these recordings and performances are going to be of an extremely high calibre.

Limbo Live Volume 01 features tracks from Zoey Van Goey, Found, Punch & The Apostles, Meursault, Over The Wall, Come On Gang!, Kid Canaveral, Night Noise Team, Haight Ashbury, Thieves In Suits, Sparrow and The Workshop, Cancel The Astronauts, A-lix and Isosceles.





Last week featured genius future pop-starlet Marina And The Diamonds, who wowed Limbo with her magical songs, energetic performance and cheerful banter, plus Limbo favourites Cancel the Astronauts, who played their third and best set for Limbo thus far. These guys just get better and better every time and there's another chance for you to catch them at Limbo this week, as they also feature on the Limbo Live Volume 1 CD.


Cancel The Astronauts go on first and Mathew's rocking his green track suit bottoms this time (last Limbo it was the red pair) and once again these prove a useful talking point between songs. In fact, the band's banter has improved significantly since the first time they appeared last August - surely an indication of their growing self-confidence. So, they're up onstage making quips at each other's and their own expense and this ingratiates them no end to the audience here tonight. But, really, at the heart of it, Cancel The Astronauts' success at Limbo is all about their great, great songs. They play different versions of the favourites, Slow Dance At The Disco (a previous version of which you can hear on the Limbo Live Volume 1) and I Am The President Of Your Fanclub, and lead singer Matthew looks more and more like a star as he throws himself in to his performance. Keep an eye out for Cancel The Astronauts. They won't remain an Edinburgh secret for much longer.

myspace.com/canceltheastronauts


There's a half hour break and then Marina And The Diamonds hit the stage. The first thing Marina does is introduce herself - 'hello, I am Marina And The Diamonds,' she says, in her regal way, at once charming and quite funny, given that she's got a band of three performing with her. Diamond is her real name, though (well, actually, it's Diamondou, which is the Greek word for diamond, since her dad is Greek, hence the Mediterranean looks), and so the stage name is actually a crafty little play on words. The second thing she does is to command the crowd to come forward, which they do immediately and instinctively. This young lady's got real charisma. Then she breaks into song and starts throwing sophisticated shapes at the front of the stage. She's got a full set of dance routines ironed out and they work a treat to complement her singing. And, it's no surprise, the songs are compelling too. She performs new single Obsessions, which has had the blogosphere in a flurry for months already, and a song called Shampain, which people seem to really like - Marina actually asks the crowd if they like that one, the appreciation is so forthcoming - and sounds very much like a future hit single to Limbo's ears. All in all, it's quite a brief set at thirty minutes, but gets a very enthusiastic response from the Limbo crowd and Marina And The Diamonds is such a brand new act, that's all the material they've got so far. Expect a longer set next time around (and Limbo can assure there will definitely be a next time). Until then, best of luck to Marina And The Diamonds on the start of her pop career!

myspace.com/marinaandthediamonds

Marina and The Diamonds and Cancel The Astronauts pictures by Adam Trussell


---

It's another killer for you, as Limbo welcomes NME darlings du jour, S.C.U.M., from London, supporting Edinburgh post-punk / new wave mavericks XVECTORS, alongside Edinburgh-based Californian no waver The Foundling Wheel.

On the eve of their debut album's release (Blast First), XVECTORS return for another of their white hot performances, demonstrating why they're widely considered brilliant enough to share stages with Klaxons (on the band's last European tour) and Peaches (at a massive music fesitval in Belrin). They are joined by dark-hearted no wavers and media darlings du jour S.C.U.M., touring from London, plus Edinburgh-based, Californian no waver The Foundling Wheel also in support.

This night will particularly special. All the bands mine a forbidding musical seam and will complement each other extremely well. (An Experiment On A Bird have cancelled, sadly).

If you're on Facebook, tell us that you're coming along here.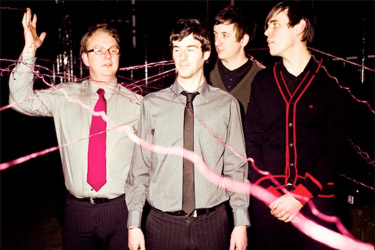 XVECTORS have played two Limbo shows before and never failed to blow everyone away, setting the room ablaze with their powerful presence. Lead singer Rory has recently leant his anguished vocals to some new material by Jon Kahuna (of northern dance heroes FC Kahuna), due for release this summer via US label Network, and they promise to get everyone worked up into another frenzy as headliners for this awesome Limbo date next week.

XVECTORS are renown for their incendiary live shows. They played at one of Franz Ferdinand's legendary Chateau happenings back in the day, supported the Klaxons on their European tour, played a massive festival in Berlin alongside Peaches and the inaugural Connect Festival. Debut single Movies is an undisputed killer, while their cover of Jamie Principle & Frankie Knuckles' Chicago house classic Your Love (also a UK chart smash in the late Eighties for The Source featuring Candi Staton) was a cult hit - re-released in late 2006 via the Now Is The Winter Of Our Discotheque EP on Twitch and Wilkes equally cult Optimo label, OSCARR, and both The Guardian's record of the week and one of Mixmag's Top 100 Releases Of The Year. Due to release debut album this year with the legendary Blast First (petite) label (a sub-division of the even more legendary Mute Records), the band join the awe-inspiring ranks of Sonic Youth, Depeche Mode, Moby, Goldfrapp, Nick Cave, Yazoo, Dinosaur Jnr, Plastikman/Richie Hawtin, Buzzcocks, Cabaret Voltaire, Maps, Suicide, The Slits, Liars and Pan Sonic, among many others.



A bitchin n moanin belter helping set club-land's new agenda" (The Guardian Guide, Pick Of The Week)

myspace.com/xvectors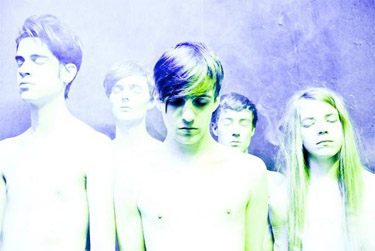 Limbo is very excited that S.C.U.M. are coming north from London for their first Scottish tour. Recently feted by the NME, who have posited them as the inheritors of a dark no wave noise heritage going back to the likes of Nick Cave when he was in The Birthday Party, they are without equal out there right now and promise to offer Limbo something entirely fresh when they ignite the room with their noir, stroboscopic show. Perfect support for XVECTORS.

S.C.U.M are converting the lost across Europe, their intense, cathartic performances are cutting a dark swathe through the mediocre quagmire of the current scene. The pure antithesis of all, a purging force destroying convention, physically turning music inside out. S.C.U.M In a few short months they have hammered a wedge into the cracking facade of the UK music scene, splitting it into factions of the old and the new. A string of dates across the continent have also sown the seeds of what is to come.



SCUM are intent on overloading your synapses with their doomy musical heft' (NME, Feb 09)



They're ones to watch' (Farris Rotter, The Horrors, June '08)



Top 10 New Bands To See' (NME, June '08)

myspace.com/scum1968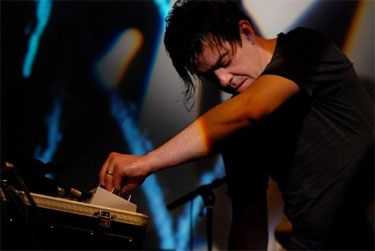 'The Foundling Wheel is an Edinburgh-based solo project,' says project brains Ted Koterwas, who plays bass, guitar and uses drum loops and samples, as well as live electronics and his voice. 'I used to be a drummer. I like noisy, broken-sounding things. I like things that are highly structured but fall apart, and puzzles that don't fit together perfectly. I like small bits of pretty things in the middle of ugly things, and ugly things in the middle of pretty things.' Ted likes contemporary US punk/electronic/experimental outfits such as Xiu Xiu, Ex-models, Deerhoof, The Mae Shi, Q And Not U and Unwound, as well as perennial favourites Joy Division, and his act is affiliated with Neil 'Meursault' Pennycook's Bear Scotland label. It's certainly electronica, Jim, but not as we know it, with a high level of punk rock energy. Perfect support for SCUM and XVECTORS.



braiding chromatic sheets of singeing electro-bending between frayed laces of gleaming melody' (Billy Hamilton, The Skinny)

myspace.com/thefoundlingwheel
MAILING LIST
FACEBOOK/MYSPACE
Come and hang out on Facebook here or say hi to us over here at MySpace
CHEAP DRINKS!

Don't forget you can take advantage of £2 bottles from any of the Voodoo Rooms' three bars by showing your Limbo wrist-band to the bartender.
FOR SALE:
BACKLINE AND PA
1 Peavey TK0115 bass amp
1 Vox Valvetronics AD5OVT
1 Peavey Bandit 112
1 Peavey KB100 amp
1 Trucker Custom Sound Amp
1 Sun SR8300P mixer for PA
1 Carlsboro bass amp
2 150 watt Fender speakers
2 Legacy speaker stands
1 Pearl drum kit (includes 1 tom, 1 snare, 1 kick, 2 cymbal stands, 1 hi hat stand, 1 stool)

Email us for details.
VENUE INFO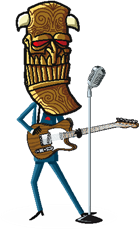 Limbo takes place at The Voodoo Rooms, West Register Street, Edinburgh.

Times: 8.00pm - 1am *
First band 8.30, second band 9.15, third band 10.00

Entrance: £4 *

Ph: 0131 556 7060 (venue) / 0131 477 6916 (promoter)

* except where otherwise advertised
Sponsored Links