Limbo has at last managed to nail down a date for you with Glasgow's mighty ST DELUXE, the act Oasis svengali Alan McGee recently described as 'a Scottish Nirvana for the 21st Century'. They headline the club this week with support from exciting new bands TEAM TURNIP and FRENCH WIVES.

St Deluxe do filthily scuzzy indie-pop (think Jesus And Mary Chain, Dinosaur Jnr etc), while Team Turnip and French Wives have a cleaner sound with a bit of a folk leaning but maintaining those dark undertones. All three bands write GREAT songs and the individual contrasts between the three outfits will make this week's Limbo experience much more exciting than your average gig.

With St Deluxe's celebrity fans multiplying fast, including Spacemen 3's Peter Kember, Teenage Fanclub's Norman Blake and Stuart Braithwaite from Mogwai, not to mention wide-spread acclaim in the media for their glorious debut album, we're expecting a fantastic gig, to say the very least.

Door remains at £4 and remember that the FIRST BAND IS ON AT 8.30 !

If you're on Facebook, tell us that you're coming along here.

Check out all of our photography here

LIMBO LIVE VOLUME 01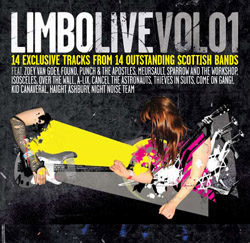 So, you read this mailer every week, but you've still not made it down to Limbo. Well, now Limbo is going to come to you! April 23rd seen the launch of our LIMBO LIVE series and you're going to love it. The first volume, recorded live at Limbo in the last six months of 2008 features tracks from Zoey Van Goey, Found, Punch & The Apostles, Meursault, Over The Wall, Come On Gang!, Kid Canaveral, NIght Noise Team, Haight Ashbury, Thieves In Suits, Sparrow and The Workshop, Cancel The Astronauts, A-lix and Isosceles.

More news about how you can get hold of this fantastic cd shortly.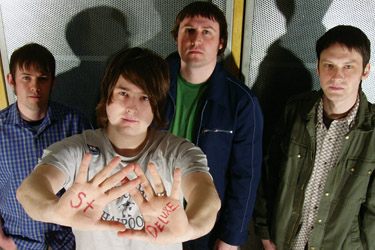 St Deluxe make Glaswegian fuzz-pop with beautiful noise. Fans already include Alan McGee ("St. Deluxe are brilliant, a Scottish Nirvana for the 21st Century"), Teenage Fanclub's Norman Blake ("Scotland's Uber noise/pop merchants. I love 'em!") and Mogwai's Stuart Braithwaite ("Great guitar pop. They have a fine collection of guitar pedals and are not afraid to use them!"). Their self-titled UK debut, out on February 9th through Poppydisc, showcases 11 songs wrapped in dirty guitars, fuzz bass and off-kilter drums. Influenced by noise-oriented indie-rock troublemakers like Sonic Youth, MBV and Jesus and Mary Chain as well as the scuzz-pop of Pavement, Sebadoh and Dinosaur Jr, the visceral rock thrills are perfectly balanced by addictive melodies. 'St Deluxe' was recently released through Star Sign records in Japan to great acclaim and with distribution secured throughout Germany, subsequent tours in both countries are hotly anticipated. Further recordings feature guest producers like Calvin Johnson of K Records/Beat Happening and Stuart Braithwaite and the band have a healthy live reputation thanks to blistering shows across the UK, the recent enthusiastically received German tour and support slots with underground heroes Sonic Boom (Spectrum/Spacemen 3) and Monade (Stereolab).



A CONTENDER for Scotland's hottest new act are this Glasgow band. New single New Wave Stars is a blistering attack of buzzsaw guitars, rib-rattling bass and distorted vocals. It's like Teenage Fanclub with their fingers in a plug socket' (Daily Record)



Classic Scottish guitar rock with a yelping glam twist, St Deluxe's melodious noise is out of the same top drawer as Joe McAlinden's Superstar and the mighty Teenage Fanclub. a big hug of guitar chords that sweeps you off your feet. 4/5' (Scotland on Sunday)



Glasgow four-piece St Deluxe channel the fuzzed-up ghosts of Sebadoh, My Bloody Valentine and early Teenage Fanclub, with their eponymous debut album a sweet blend of plaintive melodies and old-school overdriven antics' (The List)



St Deluxe are utterly essential in the '09. New Wave Stars, it is dipped in the Creation Records legacy of chemical pop imbalance' (Too Cool To Die – Alan McGee's new Blog)



myspace.com/stdeluxe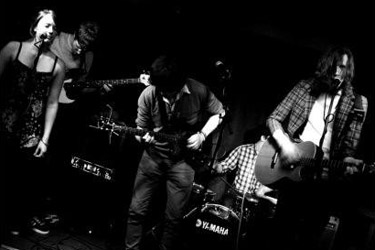 French Wives formed little over a year ago and have already built up a name for themselves on the Glasgow scene. The talented 5 piece produce a unique mixture of instantly likeable pop and folk treats which take influence from acts such as Belle and Sebastian and Sufjan Stevens. The band's popularity, earned by producing well crafted songs combining musicality with powerful lyrics, led to them securing a slot at Connect music festival 2008 within months of their formation. The band continues to pride itself on its use of unusual instrumentation, whilst striving to create new and interesting pop.

myspace.com/thefrenchwives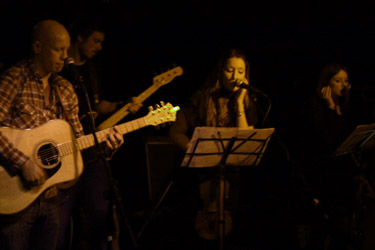 Team Turnip play what they like to call 'sweetly sick sour-pop', dark tales on austere topics like suicide, self-abuse and stalking, cheerfully regaled in an exuberantly oxymoronic fashion. Team Turnip is Russell Kostulin, his sisters and a carousel of friends who help out with live performances.

Musically (inspired principally by acts like The Shins (melodically), Belle & Sebastian (lyrically), The National (percussively) and Sufjan Stevens (in terms of arrangements), the songs vary in style, and are coloured by a relatively wide sonic palette - the aim is simple, however: create alt.pop songs which are catchier than the common cold. No instrument is considered inappropriate.

The name derives from a skate-boarding co-operative which 'ruled the school' during Russell's schooldays in rural Aberdeenshire. This, ne'er forgotten co-op's name and DIY aesthetic struck a chord with Russell and years later the sobriquet was cribbed. Russell acknowledges that the name inspires a love/hate relationship with those encountering it, but it's considered to encapsulate the music to an extent and, despite its detractors, has survived to fight on. What's in a name, anyhow?

Team Turnip have brought their focused intensity to stages in Edinburgh, Glasgow and London over the last 18 months, including T-Break and Gimme Shelter as well as recently getting airplay from Tom Robinson on a few of his BBC 6 Music shows and podcasts. The band will be embarking on a short tour to support the release of their debut EP: "Pre-Natal Volume 1". This was recorded in Manchester with Robin Housman (producer of Magic Arm, Shady Bard and many others) and will be released during the summer of 2009. Volume 2 is set to be recorded during April and May.

myspace.com/teamturnip



Last week was the Come On Gang!'s homecoming gig, barely 48 hours after they'd rolled off the plane back from their showcase gigs at South By Southwest in Austin, Texas. Come On Gang! joined about a dozen Scottish bands who played this major event on the music industry calendar this year and by all accounts it was a very eventful trip for them with no shortage of excitement. In any case, the band fought off the jet-lag and all the fatigue from the sheer excitement of their trip to play another great show for Limbo, with resounding cheers from their reliably supportive crowd. Come On Gang! were supported by The Little Kicks and Endor, both of whom made their Limbo debuts with equally impressive results. It was another great night.


Endor are on first and while you might expect them to be pursuing what seems to be becoming a trend for folk-rock just now, they actually have a lot more to offer than standard fare. On stage lead singer David, aka Jarv, immediately comments on how the polished surroundings of the Voodoo Rooms ballroom make them feel compelled to rock out 'in a really gentle way'. It's funny just how influential an environment can be on a band or artist's performance but they seem to get used to it pretty fast and do a great job of warming the room up. Endor have got some great songs, more folkish material such as Fly Straight and the more rocking Hold On, We Live In Doors and Without The Help Of Sparks, and they also do that instrument-swapping thing that's very much in vogue just now, but it's the way they layer sounds from instruments such as glockenspiel, harmonica, melodica, organ, rhodes and portasound, on top of the standard guitar, drums and bass set-up, not to mention Jarv's plaintive voice, that lifts them well above the average level. Some of their material sounds like a young REM, albeit with their own twist. Here's to Endor following a similar trajectory to the Athens, Georgia demi-deities.

myspace.com/endor


The Little Kicks are next on and immediately demonstrate how well rehearsed they are with the tightness of their set, ratcheting up the energy levels with their heavier beats and faster paced tunes. Lead singer Steven Milne cuts an imposing dash on stage, all six feet of him with shaggy black hair, his band exhibiting the kind of style that's instantly accessible to an audience which likes its rock music palatable and its bands uncomplicated. It's impossible to fault The Little Kicks really, whether you actually like their style or not. And, while it's easy to compare them to other more famous bands, combined with the accomplished nature of all their songs and performance, The Little Kicks' togetherness and professionalism – they're all incredibly friendly and easy-going and spend the time before the club's doors open getting all their merch ready – is sufficient to convince even the hardiest cynic that they've got what it takes to be just as successful in their own right. Oh yes, it wouldn't be too big a surprise if The Little Kicks all become rock stars in the not too distant.

myspace.com/thelittlekicks


Come On Gang! have played Limbo four times now and they have never, ever been a disappointment - anything but, in fact. You could call them a resident band, in a manner of speaking, so much do they enjoy playing Limbo. And the feeling is mutual. So, they obviously feel right at home on the Voodoo Rooms stage. This becomes most apparent when they start chatting to the crowd. Both support acts this evening seem momentarily thrown by the initially slightly muted reaction of the Edinburgh crowd (don't worry guys, you'll get used to it). Come On Gang! don't seem to feel remotely self-conscious as they each take turns telling anecdotes about their recent Texan adventure. It's all done in the most amiable, effortless manner - a bit like a radio DJ speaking to his/her audience or a mate telling you a story in the pub. It's genuine, endearing and provides a hint as to why they seem destined to do so well. And that's before you've even considered their tunes. Tonight's set includes some brand new material, most notably the excellent Red Thread, which has some very Ramones-style chants in the chorus, which sounds like a perfect sing-along opportunity at future gigs.

myspace.com/comeongangmusic

Come On Gang!, The Little Kicks and Endor pictures by Adam Trussell


---

Evergreen idiosyncratics and critics' favourite Paul Vickers And The Leg follow up their recent support slot for the immense Joe Gideon And The Shark at Cab Vol with a headline spot for you at Limbo. Support comes from French Berliner Fred Bigot, aka Electronicat, who combines rock n roll styles with electronics in a wonderfully original way and Dead Boy Robotics, who do much the same with no wave / punk motifs. It's gonna be an Easter riot!

If you're on Facebook, tell us that you're coming along here.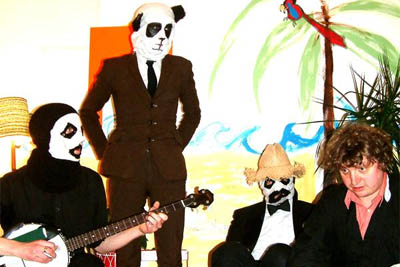 Paul Vickers And The Leg are the front-man from John Peel favourites Dawn Of The Replicants - that's Paul Vickers - and ex-Khaya/Desc firebrand Dan Mutch and his band, aka The Leg, who has worked with Steve Albini (Nirvana, The Pixies, P.J Harvey).

Everyone in the band is an immensely talented musician boasting an awe-inspiring CV (far too lengthy to detail here) and has worked with numerous other immensely talented people the world over, including Clinic, Spiritualized, Arab Strap, Can lyricist Damo Suzuki, Jonathan Mills (Pete worked on a rewrite of his opera The Eternity Man for a film version directed by Julian Temple), Thomas Truax, ballboy, Desc and Saint Judes Infirmary.

Paul Vickers recorded five Peel sessions for legendary Radio One DJ John Peel. Live credits include Glastonbury, Reading, T In The Park and South by South West in Austin Texas not to mention myriad other TV and radio appearances. Other fans of the band include Huw Stephens, Rob Da Bank, Vic Galloway, Marc Riley, Tom Robinson, Gideon Coe, Sky and MTV, with (all their) previous bands supported by the likes of Steve Lamacq, Jo Whiley, Mark Radcliffe, NME, Melody Maker, The Times, MTV and Mark Lamarr, Q Magazine and The Scotsman.

The band's recent double A side single (from new album Tropical Favourites) featured live favourite Seven Floors of Pleasure and to quote The List 'a quite sublimely Incorrect' cover of Cher's 1989 comeback smash 'If I Could Turn Back Time.

One of Edinburgh's more eccentric musical offerings, they recently recorded a rock opera and released a new album, The Impossible (SL Records). Their live show, which involves all of the band dressing up in Panda Bear outfits (some of which more closely resemble bizarre wrestling masks), scares and inspires in equal measure. It's utterly unique, sounding and looking like nothing else out there right now. They're true veterans and always deliver the goods.



All the madness of King George garnished with trashy, boisterous guitars' (Mojo)



A triumph a free spirited gallivant ...Vickers magic powers are still intact' (Uncut)



Vickers sings like McGowan and Waits ... The Leg play hard to resist jugband blues' (The List)

myspace.com/paulvickersandtheleg / slrecords.net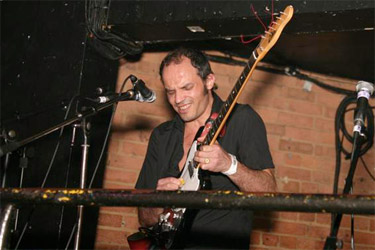 We've been wanting to get French Berliner Fred Bigot, aka ELECTRONICAT, on at Limbo since the night began. He is certainly no newcomer, with releases out on cool European labels such as Munich's Disko B and Glasgow's OSCarr (Optimo's label). His debut album came out (Disko B) some five years ago but still sounds refreshingly original, combining rock n roll/rockabilly, electronics and drone sounds. Following a very memorable performance by his some-time professional and long-time personal partner, Miss le bomb, at Limbo last Easter, it will be a treat indeed to have Electronicat play Limbo this Easter Thursday. Expect to be wowed.

myspace.com/electronicat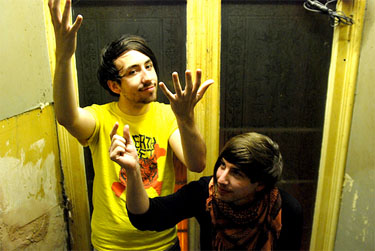 DEAD BOY ROBOTICS are one of the most exciting acts to have emerged in Edinburgh in the last eighteen months. Undoubtedly bound for a bright, sparkly future, they mix the electronic/dance style of acts such as Nathan Fake and James Holden (Border Community) with the avant-punk aesthetic of Liars and sound like no one else in Scotland, let alone the UK, right now. They've got energy by the bucket-load, heavily disotorted vocals all adding up to edgy sounds that re searingly close to the bone. They also form part of Meursault's Bear Scotland (label) collective, with Meursault main man Neil Pennycook providing production duties on recent recordings by the band.



Kind of like The Mae Shi and Crystal Castles mixed in to a dirty electro mess.' (An Emergency – band's blog)



Their oh-so-ironic yelping and synth-prodding wankery is head-splitting to say the least' (The Skinny)



call-and-response broken-beat synth-punk at splintering decibels' (press release for recent Versus gig at the Wee Red Bar)

myspace.com/deadboyrobotics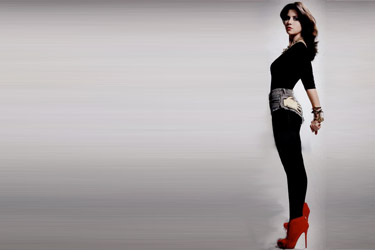 Pop star-in-the-ascendant Marina Diamond plays Limbo with support from buzzing Glaswegian act My Cousin I Bid You Farewell on thursday 16th April. Tickets are available now from Ticketweb and Ripping Records.

In combining a love of ancient Greece, Hello Kitty and Kate Bush it's unlikely you'll fail to be charmed by the quixotic world of Marina and The Diamonds. Marina herself is a pocket-sized star, a fiery combination of Greek and Welsh who spends her time between song-writing hand creating merchandise and selling vintage clothing. Described affectionately by The Guardian as a "seriously warped mind in the body of a fox", Marina's sound is all encompassing, taking on gentle piano ballads, synth heavy tracks, brass, bird calls, chanting and ooohs and ahhs in varying vocal styles. Wonderfully varied yet utterly distinctive. Marina is currently working towards her debut album with Pascal Gabriel (New Order, Kylie) whilst the debut single will be release early 2009 on Neon Gold Records, founded by Derek Davis of Good Weather For Airstrikes and will follow up the label's debut release from Passion Pit. She is Marina, we are her diamonds.

myspace.com/marinaandthediamonds
MAILING LIST
MARINA & THE DIAMONDS

One for the diary. Check her MySpace here
FACEBOOK/MYSPACE
Come and hang out on Facebook here or say hi to us over here at MySpace
CHEAP DRINKS!

Don't forget you can take advantage of £2 bottles from any of the Voodoo Rooms' three bars by showing your Limbo wrist-band to the bartender.
FOR SALE:
BACKLINE AND PA
1 Peavey TK0115 bass amp
1 Vox Valvetronics AD5OVT
1 Peavey Bandit 112
1 Peavey KB100 amp
1 Trucker Custom Sound Amp
1 Sun SR8300P mixer for PA
1 Carlsboro bass amp
2 150 watt Fender speakers
2 Legacy speaker stands
1 Pearl drum kit (includes 1 tom, 1 snare, 1 kick, 2 cymbal stands, 1 hi hat stand, 1 stool)

Email us for details.
VENUE INFO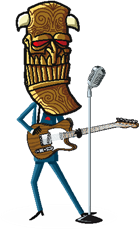 Limbo takes place at The Voodoo Rooms, West Register Street, Edinburgh.

Times: 8.00pm - 1am *
First band 8.30, second band 9.15, third band 10.00

Entrance: £4 *

Ph: 0131 556 7060 (venue) / 0131 477 6916 (promoter)

* except where otherwise advertised
Sponsored Links