This week's Limbo sees the launch of our brand new IRREGULAR night (which will happen at Limbo irregularly, of course), in association with Canongate Books, the world-famous Edinburgh independent publishing house behind great works of fiction such as Life Of Pi (Booker Prize Winner) and great works of fact, such as Barack Obama's Dreams From My Father.

IRREGULAR will showcase Canongate's finest as well as inviting the best talent from other publisher's lists to the Voodoo Rooms stage. Mixing up new medicine for a Thursday night, IRREGULAR will provide the best in live music, writers, djs, poets and film-makers, all sharing the same stage and the same dance-floor.

IRREGULAR promises a tale of the unexpected, a snakebite of surprising sounds and memorable experiences, a modern pleasure dome bringing together the new talent and the old, all curated and concocted by the people at Limbo and Canongate Books.

Jamie Byng, Head of Canongate Books sets out the case here

At this first outing for IRREGULAR, we'll be mixing up some great authors with great music and a sneak preview of Nick Cave reading from his new novel, The Death of Bunny Munro (his first novel for 20 years), due to be published in September.

Admission is £5, which includes a free copy of Barack Obama's Dreams From My Father for you to take home. We can't be fairer than that!

Also don't forget selected bottles of beer are only £2 with your Limbo wristband.

If you're on Facebook, tell us that you're coming along here.

Check out all of our photography here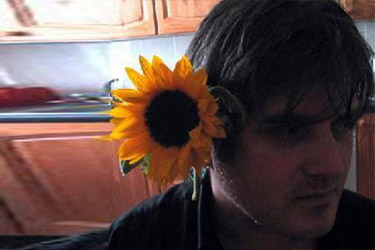 DAN RHODES is the literary heavyweight with the light touch. Anyone who hasn't read Rhodes's prizewinning debut, Timoleon Vieta Come Home (Canongate), should be immediately granted a sick note and a prescription for this heart-wrenching, crackpot doggy tale. Described by critics as 'bittersweet as a Morrissey couplet' Rhodes's deadpan prose is irresistible, funny and macabre. In his most recent offering, Gold, he created the most entertaining story of pubs and heartbreak ever written, and arguably – in 'The Children From Previous Relationships' - the best-named pub-quiz team. Besides his notorious collaboration with Brian Eno and a can of helium, Rhodes's live sets are also celebrated for his 101 word short stories, taken from Anthropology with which he lurched onto the scene ten years ago. Rhodes can often be spotted at pub quizzes around Edinburgh.

'My favourite author who isn't dead.' (Stewart Lee, Independent)

www.danrhodes.co.uk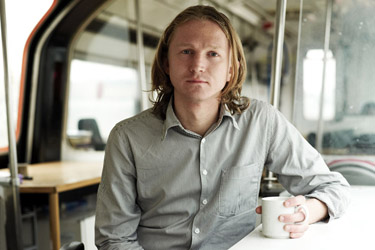 JOE DUNTHORNE is Wales's answer to JD Salinger. Twenty-six years young but with a belly full of talent and a way with words, Joe Dunthorne is no stranger to live events, running his monthly Homework night at Bethnal Green Working Men's Club. Currently working in London, he hails from Swansea where his side-splitting debut novel Submarine (Penguin) is set. Dunthorne's joyous talent is a rare, refreshing, revivifying thing.

'A young man of ferocious comic talent' (The Times)

www.joedunthorne.com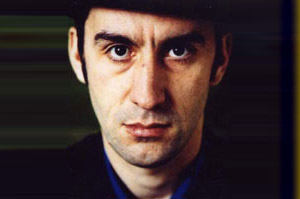 TIM TURNBULL is a stage-poet, a page-poet and an all-round linguistic marauder. Turnbull's laconic, caustic, hilarious style has won him a big following nationwide, winning him the inaugural Edinburgh Poetry Slam for his poems on stage and more recently earning him a shortlisting for the 2008 Forward Poetry Prize for his work on the page. His three volumes of poetry are published by Donut Press, with his newest, Caligula on Ice, out soon. Hailing from Yorkshire, Tim currently lives in Perthshire and is Writer in Residence at Saughton prison. Heckle at your peril.

'The future poet laureate' (The Guardian)

www.timturnbull.co.uk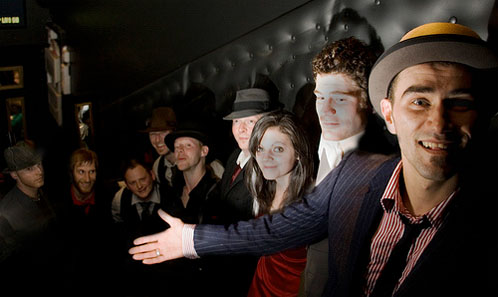 Currently holding down a Sunday-night residency at the Jazz Bar, THE BLACK DIAMOND EXPRESS are the sexiest, most ramshackle bunch of rock n rollers currently exhaling their intoxicating fumes into the Edinburgh ether, with a front-man who could give Joe Strummer a run for his money in the charisma stakes.

'Authentic roots blues for 21st Century hobos: The Black Diamond Express is, at full compliment, a nine-piece soaked in poetry, myth and bourbon. Led by the enigmatic Jack Of Diamonds, its combination of slide, electric and acoustic guitars over string bass, cello and fiddle, blues harp, banjo, drums and percussion, beguiles with the look, the sound and - what really sets them apart - the energy of railroad blues bona fides. Nevertheless, a contemporary alternative band that combines original material with traditional standards and a fully realised pre-war blues fixation (the name tipping a wink to the Black Diamond Express Train To Hell of roots blues mythology) with an acceptance of the new, the BDE somehow stay true to both Robert Johnson and The Sex Pistols.' (Mark Edmundson, The List)

myspace.com/theblackdiamondexpress



Last week's Limbo was all very electronic, with Unicorn Kid demonstrating why he is sure to be the first pop star to shine a spotlight on Leith since The Proclaimers, Sugar Crisis introducing us to their candy-coated pop and Ex Lion Tamer wowing us again with his classic style.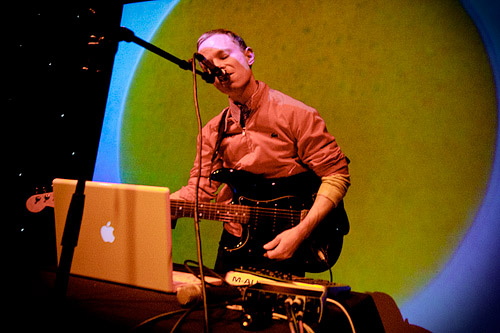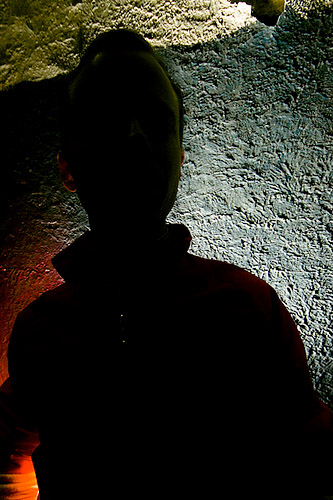 Ex Lion Tamer is on first. He last played at the Limbo first birthday in November and has written a few new songs and a few new parts for old songs since then. It's hard not to immediately love tracks such as Life Support Machine, its bitter-sweet melodies and uplifting lyrics loaded with catchy hooks and melancholy emotion. The addition of some simple guitar strokes really brings this song to life, giving its creator the chance to add an extra dynamic to his laptop and vocoder. While his songs are all very danceable, Ex Lion Tamer performs them standing quite still, leaving the music to create all the energy. He looks every bit the superstar with a guitar strapped across his waist and a massive visual backdrop. He chats amiably to the audience and gets a fantastic reception. Expect another appearance before long and buy his Neon Hearts debut single now from itunes.

myspace.com/xliontamer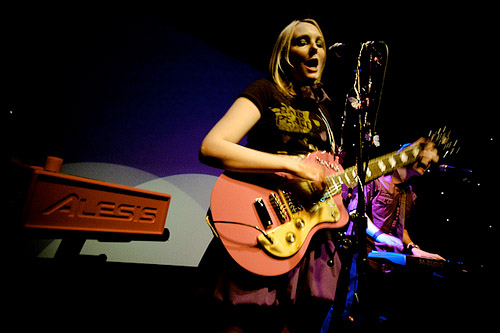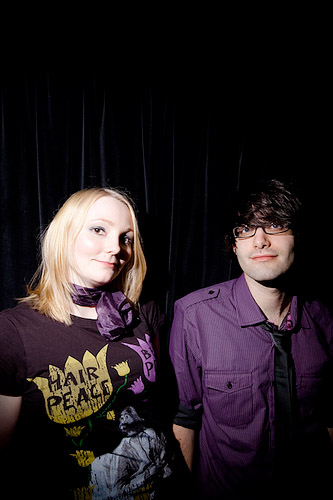 Sugar Crisis are the most unashamedly pop act on the bill tonight. Coating us in an extremely fluffy blanket of candy-floss, they provide a brightly shining soundtrack with almost any hint of darkness removed - a relentlessly upbeat demeanour. Sugar Crisis are a young girl-boy duo, rocking a keyboard, a synth and a laptop on stage, so again a very simple set-up, but their performance is a bit more kinetic and carefree. We Are Here To Save You is as intense an insulin-rush to the heart in the live arena as on their myspace and, like most of their songs, seems destined to end up on daytime radio play-lists across the nation as synth-pop becomes the musical style du jour this year. The Sunshine Kid is more balanced with its minor keys and descending, twinkling melody and may provide a hint of what's to come as the band develops. Either way, with the right push, Sugar Crisis could well soon be lighting up the sky like a cascade of shooting stars.

myspace.com/sugarcrisis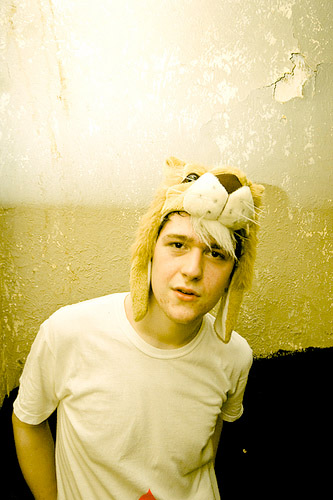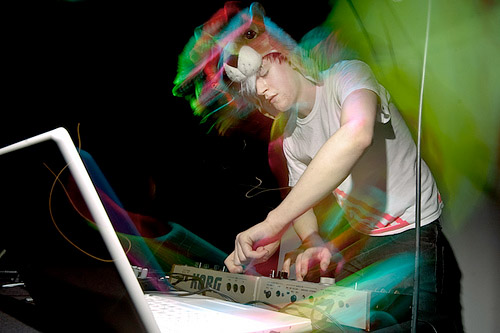 As for Unicorn Kid, well, he takes the sugar baton and runs with it all the way to the nearest sweaty, hyperactive all-nighter. He comes on just after ten and gets the biggest reaction of all, as he ploughs through his laptop-enhanced set of high-octane electro-rave, head bowed down to show off his lion hat (he's even named a song after his leonine head gear, so intrinsic is it to his act). 'It's like Tetris-on-acid,' remarks a friend at the bar. Well, quite. Nintendo's 8 bit sound is never far from mind but, as somebody else points out, what sets Unicorn Kid apart from the rash of 8 bit artists currently clogging up 'the space' and the blogosphere, is the substance in his production. He's taken that tinny, 8 bit theme, injected the kind of melodies that would make Mozart marvel and then given it some proper depth and a really crisp finish. Love it or hate it, the effect is utterly infectious and tonight's Limbo crowd is gorging on it like attention deficient kids who have forsaken ritalin and been let loose in a sweetshop. Literally. Zebedee would be proud.

myspace.com/unicornkid

Pictures of Unicorn Kid, Sugar Crisis and Ex Lion Tamer by David Forcier.


---

It's Come On Gang!'s homecoming show, fresh back from showcase gigs at industry hoe-down South By Southwest in Austin, right in the heart of the ol' US of A. With word now starting to spread properly about this terrific trio, we're confident 2009 will be a very special year indeed for them and expect them to come off the plane buzzing like the live-wires they all are from the thrill of their Texan adventure. Support comes from Aberdeen's Little Kicks and Glasgow's Endor, both of whom we've been wanting to get on at Limbo since the night began.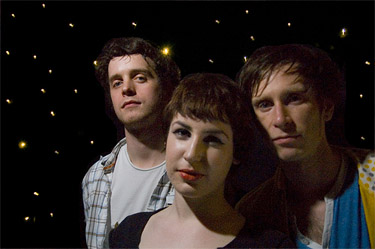 COME ON GANG! are destined for great things. A guitarist (Mikey) from Galashiels, a bassist (Trev) from Dublin and a singer/drummer (Sarah) from Brighton, they are guaranteed to get everyone jumping to their high-octane, punky, indie-pop. They launched their debut single, Wheels, at Limbo last July (check the newsletter from that week for the video interview we did back then) and were last seen at Limbo in December, when they launched their second, split 7", single with Kid Canaveral. A little bit Belle And Sebastian, a little bit Yeah Yeah Yeahs and a little bit of something else that's quite simply Come On Gang!, if you're not feeling these tunes, you've either had your soul possessed or you need to see a shrink. Melodic, heartfelt and firing on all cylinders, Come On Gang! are a proverbial rocket-ship shooting for the moon and sure to be on particularly fine form for this, their homecoming show.



Come On Gang! are just getting super good, super quickly. They swoop and soar and rattle and fizz and it's all so exciting and young and bastard brilliant it's like injecting sherbert and vodka into a vein in your eyeball' (www.showburner.com, November 2008)



ECA trio Come on Gang! boast quite the piece de resistance in drummer/vocalist Sarah Tanat Jones, whose sweetly rendered yet gymnastic turns add a genuine touch of ethereality to some admirably tight punk pop' (The Skinny, December 2008)



Get past the novelty that drummer Sarah Tanat Jones also sings lead vocals and witness the ample skills on show from this Edinburgh power pop trio and you'll concede this is no gimmick. We assume sublime singles Wheels and Start the Sound are only the start of it all' (The List Hot 100, December 2008)



Brittle, incandescent power pop to crash small cars to' (The List on Wheels - Songs of The Year, December 2008)



They are the hottest band in the world today! The band are truly awesome, their live show is an experience and a half' (SRA Approved Track of The Week - Start The Sound - December 2008)



Hipsters beware, these ebullient efforts won't allow you to stand still' (Is This Music, February 2009)



Debut single Wheels is catchier than the Spanish flu' (The Austin Chronicle March 2009)

myspace.com/comeongangmusic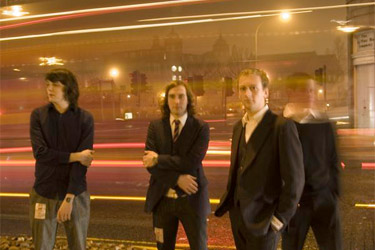 There are shades of Pulp, The Smiths, Radiohead and a slew of other fine bands in THE LITTLE KICKS' sound and with previous support slots for Foals, Maximo Park, Editors, The Kooks, The Mystery Jets, The Sunshine Underground, Brakes, Maccabees, Errors, Ed Harcourt, Electric Soft Parade, The Rakes, Lightspeed Champion and Jamie T, clearly we're not the only ones who think they're one of the best outfits in the Granite City.

As well as playing live, the band DJ at and run 'The Dirty Hearts Club', a weekly Thursday night, which has received rave reviews and staged acts such as The View, The Rumble Strips, Frightened Rabbit and MSTRKRFT.



Armed with a set of memorable tunes, frontman Steven Milne and co have become real local favourites… it won't be long before Little Kicks are getting big licks from the music industry headhunters.' (News Of The World, Feb 2009)



Their set is another winner; the jangly guitars and pounding rhythms, reminiscent at times of a less electronic New Order, the vocals perhaps what Chris Martin would sound like if he wasn't so wimpy and had a more rocking band behind him. If there is any justice then The Little Kicks shall be massive.' (The Fly, October 2008)

myspace.com/thelittlekicks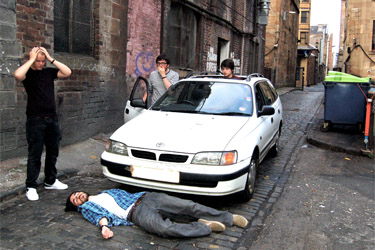 endor are: Mark Church, Richard Ferguson, Calum Johnston & David McGinty

They sing and play drums, guitars, glockenspiel, harmonica, melodica, organ, rhodes, portasound , sticks and stones. They like science, books and the flashing of cameras.

Founded on the coming together of two sets of childhood friends and their love of goat punishment, endor have made considerable headway through their live performances in Scotland and around the UK. In recent years the band have released two singles on Glasgow's Indie label Say Dirty Records, played a number of small tours and festivals around the UK, fallen in love, beat We Were Promised Jetpacks at five a sides, fell out of love, half of them have starred in Taggart as 'Student number 9' and 'Man in Bookies' plus lead singer David McGinty even contributed guest vocals to Snow Patrol's 'Eyes Open'. WOW!

Endor have filmed an appearance on the new series of BBC Scotland's Rapal, recorded live radio sessions for Vic Galloway (Radio 1) and BBC Northern Ireland's ATL as well as racking up Radio 1, BBC 6, and XFM air-time along with taking part in both the T on the Fringe Festival and Hydro-Connect... proving that they are not dead.



Following on from the release of two sterling early-days singles, the band have this year seen an already buxom fanbase swell through support slots with kindred spirits Lightspeed Champion and Semifinalists.' (Drowned in Sound)

myspace.com/endor
MAILING LIST
MARINA & THE DIAMONDS

One for the diary. Check her MySpace here
FACEBOOK/MYSPACE
Come and hang out on Facebook here or say hi to us over here at MySpace
CHEAP DRINKS!

Don't forget you can take advantage of £2 bottles from any of the Voodoo Rooms' three bars by showing your Limbo wrist-band to the bartender.
FOR SALE:
BACKLINE AND PA
1 Peavey TK0115 bass amp
1 Vox Valvetronics AD5OVT
1 Peavey Bandit 112
1 Peavey KB100 amp
1 Trucker Custom Sound Amp
1 Sun SR8300P mixer for PA
1 Carlsboro bass amp
2 150 watt Fender speakers
2 Legacy speaker stands
1 Pearl drum kit (includes 1 tom, 1 snare, 1 kick, 2 cymbal stands, 1 hi hat stand, 1 stool)

Email us for details.
VENUE INFO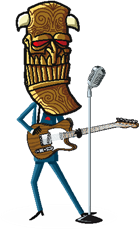 Limbo takes place at The Voodoo Rooms, West Register Street, Edinburgh.

Times: 8.00pm - 1am *
First band 8.30, second band 9.15, third band 10.00

Entrance: £4 *

Ph: 0131 556 7060 (venue) / 0131 477 6916 (promoter)

* except where otherwise advertised
Sponsored Links