As you may have heard, we've had to adjust our door times because of noise complaints. This means that THE FIRST BAND IS ON AT 8.30 SHARP!

Doors: 8pm
First band: 8.30pm
Second band: 9pm
Headliner: 10pm
Live curfew: 11pm
Club closes: 1am

This week's Limbo will be one of those special nights when it all comes together in a beautifully harmonious fashion, as we welcome three of the most exciting acts currently ploughing an electronic pop furrow in Scotland: Unicorn Kid, Sugar Crisis and Ex Lion Tamer.

Edinburgh's UNICORN KID has had the blogosphere in a flurry for a while, with fans on his myspace multiplying faster than atoms.

Glasgow's SUGAR CRISIS are an electro-pop duo from Glasgow, a brilliant new act just signed to Island/Universal. With the full might of the music industry marketing machine behind them, they threaten to become big stars this year.

And Edinburgh's EX LION TAMER is one of Limbo's favourite acts. We think his music bears all the hallmarks of truly classic pop and believe it's only a matter of time until the rest of the world feels the same way. So, come get a sugar-rush at Limbo's candy-pop special!

Door is still at £4 for the moment.

Also don't forget selected bottles of beer are only £2 with your Limbo wristband.

If you're on Facebook, tell us that you're coming along here.

Check out all of our photography here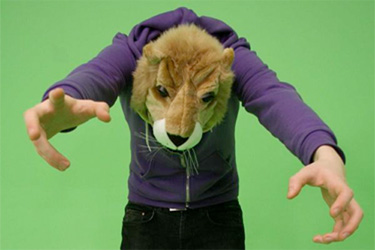 We've been dying to get Unicorn Kid on at Limbo since we first discovered him on myspace early last year. His 8-bit sound, reminiscent of vintage old school arcade game soundtracks and hand-held toys such as the Nintendo Gameboy, is very Eighties and all the rage right now. Expect a riot of colour, club kids and candy-floss sounds.

Oli Sabin a.k.a. Unicorn Kid has been getting plenty of attention from various corners of the media and club goers everywhere. Still in his teens, he's already released his debut single, been played on Radio 1, Featured in NME, had a daily download on NME.com, played the Official Skins Launch Party, played two sold-out London shows, done a sold-out showcase at In The City and recorded a BBC session. His debut single features three tracks, A-Side 'Lion Hat' is a turbo-disco bag of goodness that has knocked the winter blues into 2010. It comes complete with two B-sides in the form of 'Goodbye' and '8 Bytes'. Not only are the three tracks recorded and produced solely by Unicorn Kid he also does all the artwork natty himself. Quite a talent! Oh yes, this Edinburgh-based teenager has everything going for him.

Unicorn Kid originally starting producing music as a hobby at 15, layering different melodies on his Casiotone keyboard. He went on to play about with professional sequencing software on his laptop, integrating various circuit-bent instruments and toys into his music. His first gig was in January 2008 in front of a small group of friends in a tiny city centre bar in Edinburgh. He now has a solid fanbase all over the world, including dedicated music lovers in America, Germany, Japan and Canada. Unicorn Kid admits that he owes his rapid rise in popularity to the promotional power of myspace, receiving regular hits from kids all over the globe. Your browser may not support display of this image.Your browser may not support display of this image.

myspace.com/unicornkid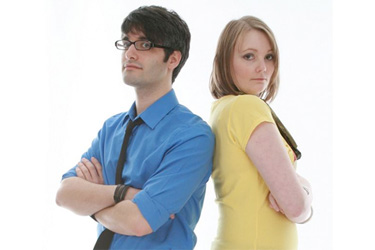 Echoes of The Housemartins in the vocal styles but a synthetic sound more like Erasure makes Sugar Crisis one of the more exciting pop acts we've come across on 'the space' of late. Topics range from the heroic/triumphant (We Are Here To Save You) and more prosaic (Sunshine Kid) to the mundane/workaday (We Are Stuck In Traffic).

THe band say 'Sugar Crisis were formed in continental Europe during the revolts of 1848 and then again in Scotland in 2007 - the second time with armaments. In both incarnations they stand in a complex relationship to their age: both King Frederick William IV and Proudhon accused them of 'poking the squirrel' and today their music reverses medium and message, a tesseract of criticism; judo-hurling the culture industry down onto its dessicant arse. Sugar Crisis insist on major chords and the calcification of carbon footprints 'to whisper a carnival of shaven futures'. They have their 'own reasons' for everything. Their logo allegorises the gynaecogenic _jouissance_ of Circuit Seven psychedelic experience. Only their singing can unzip this biography. Sugar Crisis are Neil Brunton and Lorna Anthony and they are waiting for you at the end of your journey, smiling.'

myspace.com/sugarcrisis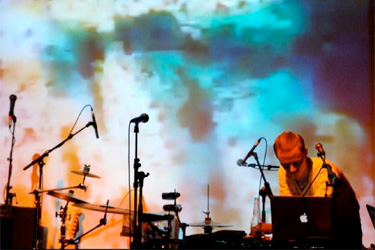 Easily one of our favourite Edinburgh artists, Ex Lion Tamer finally made his Limbo debut at our first birthday party after a few abortive attempts to get him on. Fresh, polished and more pop than almost anything else in Edinburgh right now, he's been a real revelation in the city over the last six months and slotted in particularly well before the final DJ set of the night of November 27th. We're expecting more of this next week. Ex Lion Tamer's music is pure electro-pop, what with all the synthetic vocals/vocoders and naive synth melodies, with an occasional dose of electric guitar. It's got buckets of soul and real depth too, though, as he bares all on vox as well via his trusty vocoder. We're reminded of contemporary artists such as Schneider TM, Matthew Dear, Daft Punk and Vector Lovers but ELT also hails bands such as Yazoo and Erasure, Madonna, Whitney Houston and Cyndi Lauper on his myspace. At last, an Edinburgh act unashamed to wear his gay pop influences on his sleeve! And Ex Lion Tamer really is that POP too. It's a very mature and accomplished sound which we think will find fans all over the globe once word spreads. Which shouldn't be long now; he's recently inked a deal with local music-blog-turned-fledgling-label 17 Seconds, the first fruits of which will be out as a digital download on Monday 9th March. Mind the bubbles! This one's really popping.

myspace.com/xliontamer



Last week's Limbo featured the supremely talented Ross Clark And The Scarfs Go Missing, a Glaswegian outfit who bear all the hallmarks of a band-on-the-move, with support from Edinburgh's own singer-songwriter Randan Discotheque, performing with his new band, and the live debut of Snide Rhythms, who share the same rhythm section as Randan Discotheque.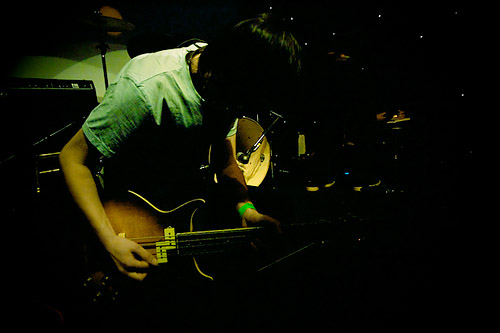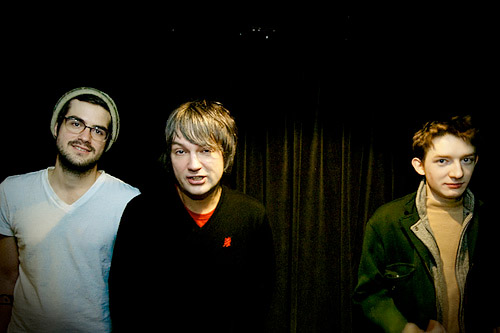 Snide Rhythms go on first and they're exhibiting a little bit of various old favourites. There are strong shades of legendary Fall front-man Mark E Smith in lead singer Colvin but also some of the swagger of that other old Manc hero, Sean Ryder, from the Happy Mondays. The rhythm section is flawless and their guitarist comes correct as well. Musically speaking they go for a glam-rock stomp mixed with a little Stooges-style guitar distortion on ECA, while Channel 4 demonstrates more of a surf-rock-come-lounge vibe but it's possibly Enough Of This Feeling that stands out the most, as Colvin drops some electronic sound effects and echo into the mix to give the all-round production a fresh atmosphere. There's a moment where someone in the crowd shouts something and it prompts a bit of a dialogue with the front-man. For a second it looks as if we're about to get some of the legendary Cruickshank wit, but apparently Colvin's keen to stick to his more rehearsed material. They play a short set and top it off with a cover of Wire's 12XU, which is a bit of a favourite at Limbo HQ. Obviously it's still early days but, for a debut, it's impressive stuff. Keep an eye on Snide Rhythms.

myspace.com/sniderhythms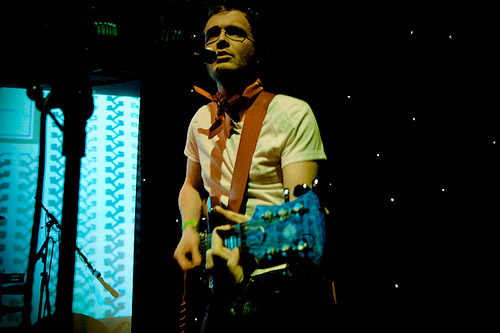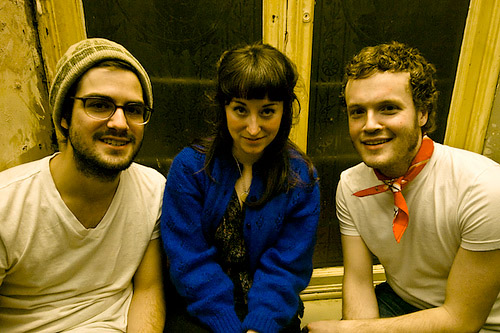 Randan Discotheque is on next and a crafty costume change means his drummer and bass player are not immediately recognisable as the same two guys who were on stage before. Singer-songwriter Craig Coulthard has been around the block and released two albums already, so he's certainly no newcomer, although he has only started working with a full band very recently. He stands stage right with the rest of the band on the left. It's an unusual stance. Also unusual is a comical opening sequence involving a girl from the audience, who suddenly rushes across the stage and slaps Craig in the face. He looks surprised, composes himself and then begins. There's a strong country & western vibe to much of this evening's set, which is fully dressed up and ready to party, but the best stuff tonight is his more stripped down material and folksongs, the most memorable highlight of which is Daily Record, 1993 (which also featured in the recent Art School Dance film, soon to be released on DVD). This kind of social commentary exhibits a more original voice, which has encouraged positive feedback from some reputable critics. We expect more to follow in time as this artist develops.

myspace.com/randandisco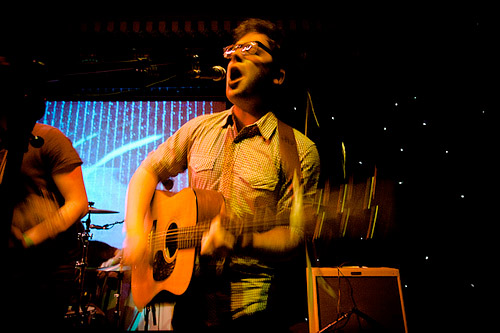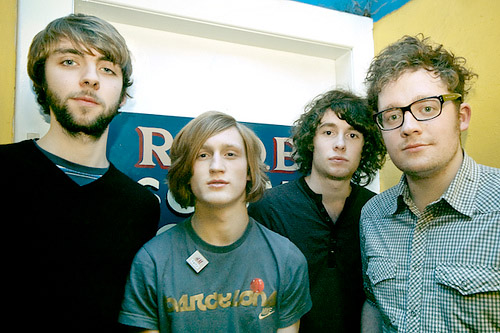 Last, Ross Clark and The Scarfs Go Missing come on and they really shakes up the room, immediately commanding the crowd to get up from their seats and approach the front of the room, 'so we can get this rock n roll party started.' It's impossible to deny that his chutzpah has an impact: the effect is instant. And we're off. Ross's musical style will be familiar to any fans of classic Fifties rockabilly and early rock n roll, from the guitar parts and beats to a tremulous voice reminiscent of Elvis et al, and he's got such a distinctive presence, such convincing on-stage charisma that everyone in the room becomes a fan tonight. Off-stage Ross is one of the friendliest, most unassuming people we've worked with at Limbo, so it's all the more exciting and surprising when this rock n roll persona emerges in the limelight. He's got an highly poetic style, returning to themes such as lost love and loneliness, life and death. It's a very familiar, universal story but perhaps that's why it's so affecting. We expect to see much more of Ross Clark this year.

myspace.com/electricpolyester

Pictures of Ross Clark and The Scarfs, Randan Discotheque and Snide Rhythms by David Forcier.


---

Next week's Limbo sees the launch of our brand new IRREGULAR collaboration with Canongate Books (which will happen irregularly, of course).



Mixing up new medicine for a Thursday night, IRREGULAR will provide the best in live music, writers, djs, poets and film-makers, all sharing the same stage and the same dance-floor.

Trash the regular...

IRREGULAR promises a tale of the unexpected, a snakebite of surprising sounds and memorable experiences, a modern pleasure dome bringing together the new talent and the old, all curated and concocted by the people at Limbo and Canongate Books.

If you're on Facebook, tell us that you're coming along here.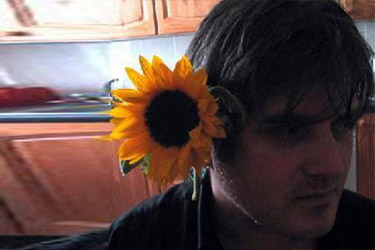 DAN RHODES is the literary heavyweight with the light touch. Anyone who hasn't read Rhodes's prizewinning debut, Timoleon Vieta Come Home (Canongate), should be immediately granted a sick note and a prescription for this heart-wrenching, crackpot doggy tale. Described by critics as 'bittersweet as a Morrissey couplet' Rhodes's deadpan prose is irresistible, funny and macabre. In his most recent offering, Gold, he created the most entertaining story of pubs and heartbreak ever written, and arguably – in 'The Children From Previous Relationships' - the best-named pub-quiz team. Besides his notorious collaboration with Brian Eno and a can of helium, Rhodes's live sets are also celebrated for his 101 word short stories, taken from Anthropology with which he lurched onto the scene ten years ago. Rhodes can often be spotted at pub quizzes around Edinburgh.

'My favourite author who isn't dead.' (Stewart Lee, Independent)

www.danrhodes.co.uk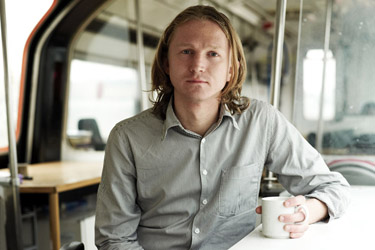 JOE DUNTHORNE is Wales's answer to JD Salinger. Twenty-six years young but with a belly full of talent and a way with words, Joe Dunthorne is no stranger to live events, running his monthly Homework night at Bethnal Green Working Men's Club. Currently working in London, he hails from Swansea where his side-splitting debut novel Submarine (Penguin) is set. Dunthorne's joyous talent is a rare, refreshing, revivifying thing.

'A young man of ferocious comic talent' (The Times)

www.joedunthorne.com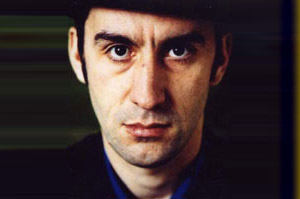 TIM TURNBULL is a stage-poet, a page-poet and an all-round linguistic marauder. Turnbull's laconic, caustic, hilarious style has won him a big following nationwide, winning him the inaugural Edinburgh Poetry Slam for his poems on stage and more recently earning him a shortlisting for the 2008 Forward Poetry Prize for his work on the page. His three volumes of poetry are published by Donut Press, with his newest, Caligula on Ice, out soon. Hailing from Yorkshire, Tim currently lives in Perthshire and is Writer in Residence at Saughton prison. Heckle at your peril.

'The future poet laureate' (The Guardian)

www.timturnbull.co.uk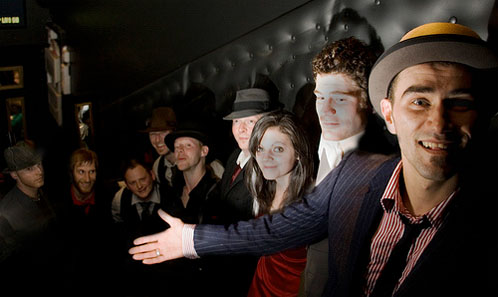 Currently holding down a Sunday-night residency at the Jazz Bar, THE BLACK DIAMOND EXPRESS are the sexiest, most ramshackle bunch of rock n rollers currently exhaling their intoxicating fumes into the Edinburgh ether, with a front-man who could give Joe Strummer a run for his money in the charisma stakes.

'Authentic roots blues for 21st Century hobos: The Black Diamond Express is, at full compliment, a nine-piece soaked in poetry, myth and bourbon. Led by the enigmatic Jack Of Diamonds, its combination of slide, electric and acoustic guitars over string bass, cello and fiddle, blues harp, banjo, drums and percussion, beguiles with the look, the sound and - what really sets them apart - the energy of railroad blues bona fides. Nevertheless, a contemporary alternative band that combines original material with traditional standards and a fully realised pre-war blues fixation (the name tipping a wink to the Black Diamond Express Train To Hell of roots blues mythology) with an acceptance of the new, the BDE somehow stay true to both Robert Johnson and The Sex Pistols.' (Mark Edmundson, The List)

myspace.com/theblackdiamondexpress
MAILING LIST
FACEBOOK/MYSPACE
Come and hang out on Facebook here or say hi to us over here at MySpace
CHEAP DRINKS!

Don't forget you can take advantage of £2 bottles from any of the Voodoo Rooms' three bars by showing your Limbo wrist-band to the bartender.
FOR SALE:
BACKLINE AND PA
1 Peavey TK0115 bass amp
1 Vox Valvetronics AD5OVT
1 Peavey Bandit 112
1 Peavey KB100 amp
1 Trucker Custom Sound Amp
1 Sun SR8300P mixer for PA
1 Carlsboro bass amp
2 150 watt Fender speakers
2 Legacy speaker stands
1 Pearl drum kit (includes 1 tom, 1 snare, 1 kick, 2 cymbal stands, 1 hi hat stand, 1 stool)

Email us for details.
VENUE INFO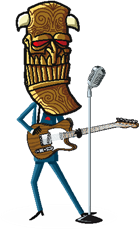 Limbo takes place at The Voodoo Rooms, West Register Street, Edinburgh.

Times: 8.00pm - 1am *
First band 8.30, second band 9.15, third band 10.00

Entrance: £4 *

Ph: 0131 556 7060 (venue) / 0131 477 6916 (promoter)

* except where otherwise advertised
Sponsored Links