Limbo is running another fantastic give-away this week: one £50 Voodoo Rooms 'dinner for two' restaurant voucher, two 'Never Mind The Bollocks' Voodoo Rooms T-shirts and then three pairs of tickets to Limbo's Election Special Night this Thursday (6th May) with headliners DEAD BOY ROBOTICS (plus VASQUEZ and THE FOUNDLING WHEEL). All winners will also get copies of CDs from Dead Boy Robotics and The Foundling Wheel, plus a copy of the Limbo Live CD.

All you have to do is re-subscribe to the new and improved Limbo mailing list in order to be entered into the draw. We won't be shutting this list down for a while but everyone on the new list will be double opted-in. NB Please note that you can also take advantage of more wonderful 'dinner for two' style offers from The Voodoo Rooms by signing up to their mailing list as well.

It's an extra-special, bonus mid-week date this Thursday, to launch the debut EP, Tale of the Winter Kids, from the capital's hotly tipped DEAD BOY ROBOTICS and publicly experience the fever of election night on what's surely set to be one of the most historic and exciting elections in decades!

Limbo will be keeping track of the election's progress *as it's unfolding*, with exclusive updates being beamed directly into the Voodoo Rooms' magnificent ballroom (between live acts, of course).

You can also expect the Black Spring DJs to be selecting a dedicated play-list on the night, while the excellent Voodoo bartenders will be mixing a dedicated election cocktail list covering all the party flavours. This Limbo is as unprecedented as the current British election and we're going to have fun. So, VOTE DEAD BOY ROBOTICS on Thursday 6th May and make sure you do it at Limbo!!
DEAD BOY ROBOTICS have been Limbo favourites since they made their live debut at the club in August 2008. The Edinburgh duo have been little short of a Scottish revelation in the ensuing period, making a sound like no one else on the local scene, with only a handful of international comparisons also applicable right now. The new EP has hardly left the Black Spring DJs' decks since the duo sent over the four finished tracks last month and there have been a swathe of dates on the band's myspace leading up to this gig but you can be sure this is the one that all of their fans will be attending. Thursday 6th May 2010 promises to be an historic date in more ways than one: do you really need a better excuse to get out and party?!

myspace.com/deadboyrobotics

Support comes from Edinburgh newcomers VASQUEZ, whose sound is almost as impossible to pin down as the innovative headliners - an Edinburgh based three piece making what they call 'action-packed rock'. Relatively new to the scene, the band have been turning heads since late 2009, with Mogwai's Stuart Braithwaite already a fan. Earning a reputation for their catchy, math tinged instrumental tunes they are currently working on their eagerly anticipated debut EP. Being shortlisted as one of Glasgow Podcarts 'Ones to Watch 2010' and having already played some high profile gigs, VASQUEZ are a thundering live act that has to be seen in person.

myspace.com/wearevasquez

Third, it's the Limbo return of club favourite THE FOUNDLING WHEEL, (first seen at Limbo in September 2008 and last appearing at the club exactly a year ago). 'The Foundling Wheel is an Edinburgh-based solo project,' says project brains Ted Koterwas, who is originally from California and plays bass and guitar, uses drum loops and samples, as well as live electronics and his voice (with some live drumming featuring last time as well). 'I used to be a drummer. I like noisy, broken-sounding things. I like things that are highly structured but fall apart and puzzles that don't fit together perfectly. I like small bits of pretty things in the middle of ugly things, and ugly things in the middle of pretty things.' The Foundling Wheel started in 2007 and has shared the stage with Xiu Xiu, Pivot, So So Modern, Zombie Zombie, Drum Eyes, Felix Kubin, and The Pains of Being Pure at Heart, and was part of the Bear Scotland collective with Meursault, DeadBoyRobotics, Withered Hand, and Enfant Bastard. It's certainly electronica, Jim, but not as we know it, with a high level of punk-rock energy.

myspace.com/thefoundlingwheel

Here's the Facebook event.

Save money and get your ticket now (£5) from the Limbo Eventbrite page. If not, it's £6 on the door.

LAST TIME

Last month's Limbo was another fine evening, with Glasgow's ZOEY VAN GOEY showing once again why they're one of the best new bands in Glasgow just now. Support came from Edinburgh's Chris Bradley and X-Lion Tamer, who provided equal doses of showmanship and crowd-pleasing moments respectively, and 17 Seconds head honcho Ed Jupp then kept the floor busy until the end of the night with a set overflowing with classic hits.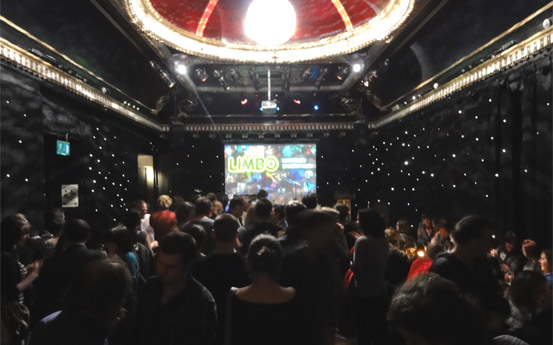 X-Lion Tamer is on first and it's really notable just how far he's come since he first touched Limbo's soul in 2008. Looking more relaxed and confident than ever, Tony flies through his half-hour set with an electric guitar nonchantly strapped to his chest, one mic with which to address the crowd and another to sing (with vocoder). At one point, he casually enquires if people would rather hear a new track which isn't really finished yet or a cover of one of his favourite bands and the response is unanimous enough for Limbo to be treated to a great version of Star Sign by Teenage Fanclub. Having opened with a brilliant new song called Hope (a future hit, for sure!) and played all the tracks off the Neon Hearts EP, including his extended version of the title track and then closed with a stirring I Said Stop, it's little wonder he gets such a great reception from Limbo. X-Lion Tamer is a rocket man for Edinburgh and no mistake.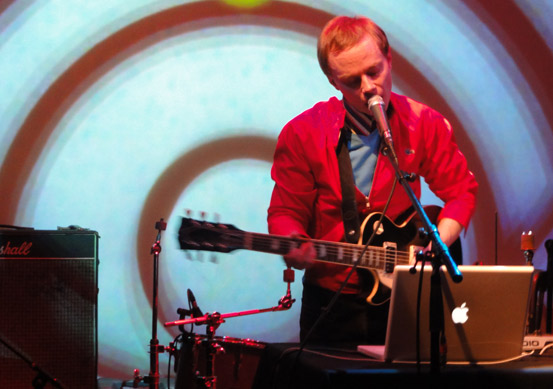 Chris Bradley is on next and, while his general image is that of a solo artist, as a live act he performs with more than half of Edinburgh indie-pop stars Aberfeldy. With Riley Briggs on lead guitar, bass player Ken reliably planted stage-left and Murray Briggs on the kit as well, it's effectively Aberfeldy minus the ladies and plus Chris Bradley up front. Of course, as Chris's song-writing here replaces Riley's at the core of this group, the results are quite different, but, unsurprisingly for a band made up of such an accomplished bunch of musicians, they're not remotely scared of performing and they consequently treat Limbo to some proper showmanship, getting a rapturous reception from the buoyant crowd. Chris plays a few of the stand-out moments off his first album - most notably To My Ears and Bring Your Trouble To The Mountain - and then a lot more of the material off new album At The Outpost and he can do little wrong. Best of luck to him with reproducing this fervent home-crowd support at a national level.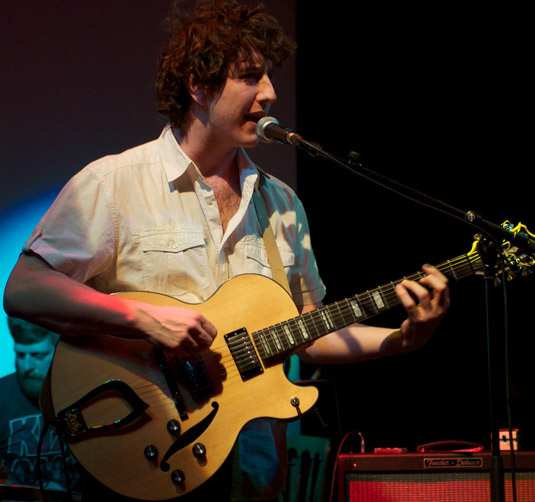 Headliners Zoey Van Goey are equallly far from wilting wall-flowers when it comes to stage antics and, boasting a new, fourth member on bass, they go on to deliver a set brimming with witty banter and fresh ideas, as they try out various new songs from their upcoming second album and render an awed silence in the room with some the best of the first LP. At one moment, singer/drummer Matt, who acts largely as the spokes-person for the band, tells Limbo a story about one of their new songs, You Told The Drunks I Knew Karate, and asks for some direct feedback regarding its style. Of course, he's not thought this one through entirely, because he should know by now that the Edinburgh audience is far too polite to presume to shout out its feedback at a gig, even when prompted in this way, even at 10pm on a Saturday night! Nevertheless, the band go on to play an immense new song called Robot Tyranosaurus Rex (surely another future hit single?) and alongside You Told The Drunks... it's enough to convince Limbo that the band have cultivated a tough, new rock edge to the twee 'indie-folk-pop' with which so many critics have had them pegged. They go down a proper storm and don't get off quite so easily, the crowd baying for them to play 'one more tune'. ZVG being the well-mannered types they all are, they promptly return to the stage to do just that, with Limbo favourite City Is Exploding offered as a, simply stunning, set closer.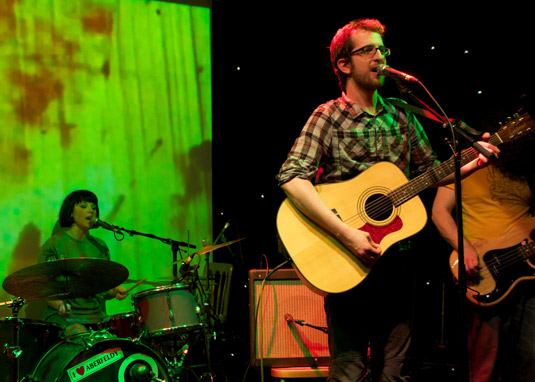 Here's a great Scotsman review of the night.

These pictures by Scott Carroll and DC. More pics over on Flickr by Robyn Gibson.

Sat 22nd May sees Paul Vickers & The Leg, Night Noise Team and The Little Kicks join the Black Spring DJs at Limbo. Much more info available over on Facebook

FREE NIGHT NOISE TEAM MP3!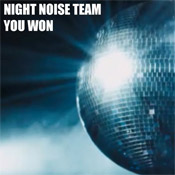 As an extra special treat, the boys from Night Noise Team have made a special Limbo mix of their new single 'You Won'. Its creating a bit of a stir already... The Scotsman says "Fortunately, we find an adrenaline shot in the shape of Night Noise Team and their contagious new single 'You Won'. Whooshing out on a fanfare of parping brass, it's an effortless slab of gleaming, sunshine-induced disco that thrusts its pelvis like Cassius in heat. Undoubtedly a dancefloor filler, this ebullient cut could soundtrack your summer – depending on the weather, of course."

Also, this just in from Ayetunes: "I had to check a couple of times I was listening to the right thing here. I've heard a fair chunk of Night Noise Team before and didn't expect their next single to be some big dancefloor monster. This is ace. You Won is released as a download on May 17th."

Night Noise Team - You Won (Exclusive Limbo Mix)
Limbo follows this date with a very special date at the internationally renowned KNOCKENGORROCH WORLD CEILIDH in Dumfries & Galloway, with OVER THE WALL, FOUND, WITHERED HAND and MEURSAULT (Saturday 29th). Also check out the Knockengorroch Facebook.

And then there's another mid-week Limbo special on Thursday 10th June, with Glasgow's mighty QUINN, previewing the incredible live score they wrote for Vanishing Point Theatre's production of The Beggars Opera, now coming out as a full album, Zane Lowe favourites NORTH ATLANTIC OSCILLATION and new Edinburgh band THE MACHINE ROOM. Quinn will also be bringing along the entire cast of cabaret stars from their Club Tromolo nights in Glasgow, so Limbo will be taking a very unique and unprecedented twist on this date in June, making it completely unmissable. Here's the Limbo 10th June Facebook event.
MAILING LIST
FACEBOOK/MYSPACE
Come and hang out on Facebook here or say hi to us over here at MySpace
VENUE INFO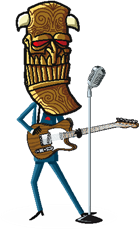 Limbo takes place at The Voodoo Rooms, West Register Street, Edinburgh.

Times: 8.00pm - 1am *
First band 8.30, second band 9.15, third band 10.00

Entrance: £5*

Ph: 0131 556 7060 (venue) / 0131 477 6916 (promoter)

* except where otherwise advertised
Sponsored Links
England flags
England car flags
Flag of England