Having staged over 100 of the best acts on the circuit over the course of the last twelve months, Limbo reaches its first major milestone with a first birthday party to rival anything happening anywhere on the UK live music and club scene right now.

Expect a riot of colour, attitude, fantastic music and wicked people, as we mark our first anniversary with these special guests:

MICACHU (Accidental), plus killer support from Glasgow-based, Argentine-French death disco innovators A-LIX, Edinburgh electro-popstrel EX LION TAMER, Edinburgh electro-punks DEAD BOY ROBOTICS ++ guest DJs Oly (Hobo) and Chris (Fast) alongside the Black Spring DJs. It's all going to happen in a continuous mix, though, so expect a lot of dancing, a non-stop blend of great music and an effervescent atmosphere in the ballroom - it's gonna be a parking-LOT OF FUN.

We recently learned from someone in the trade that (as we already suspected) The Voodoo Rooms ballroom is actually second to none in the UK right now for the quality of its sound in such an intimate space, ie there isn't another PA and live mixing desk this good at any other venue this size (200 capacity) anywhere else in Britiain (it's actually the same desk they have at the infamous Union Chapel venue is Islington, north London, which is 800 capacity by the way)! So there. You can now rest assured that this week's Limbo will be utterly unique in myriad ways.

If you know what's good for you, you will buy your ticket for this from TicketWeb or Ripping now (£5 advance / £6 on the door) so you can be sure of joining us for what will surely be one of the true highlights of the club's first 12 months and a veritable milestone to boot.

See what the News had to say about Limbo's first year here:

LISTEN TO THE FRESH AIR FEATURE ON LIMBO'S FIRST YEAR!



Thanks to Tallah Brash and HP Neilson. Check out their great show here

If you're on Facebook, tell us that you're coming along here.

Check out our forthcoming bands here

Check out all of our photography here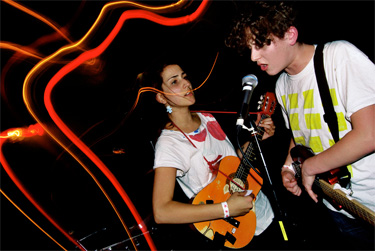 Signed to Matthew Herbert's Accidental label, MICACHU is a young lady from London who performs (for the first time in Scotland) live with two friends on drums, percussion, keys, electronics and backing vox. Her music is raw, edgy, energetic and experimental (but in an accessible, pop way), with a humourous lyrical aspect giving it additional character. There's a lot of hype currently building around Micachu and her live shows are primarily responsible but, with such original material on her myspace and early signs from the debut album (due in early 2009) sounding so good, it's with good reason.

Micachu Pic by Rebecca Rumble

myspace.com/micayomusic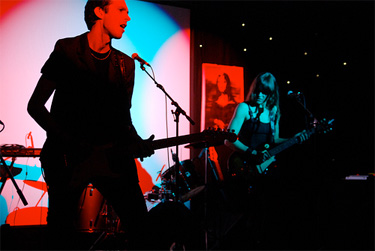 A-LIX duo Vincent (guitars, vox, machines), from Paris, and Argentinian Lorena (guitars, vox, machines), have developed something which would more readily be called disco-punk (or punk-disco, perhaps?). Actually, there's often a more than passing resemblance to the classic work of singer Robert Smith and The Cure in terms of some the riffs A-Lix use and in the way Vincent sings. Their energy and enthusiasm is also immediately affecting. A-lix have already self-released their debut album, Never Grow, and toured extensively in Europe, having first met some five years ago in Barcelona, before moving to Glasgow a couple of years back, and the act of playing together apparently came about quite by accident....

A-lix Pic by Nic Rue

myspace.com/alixland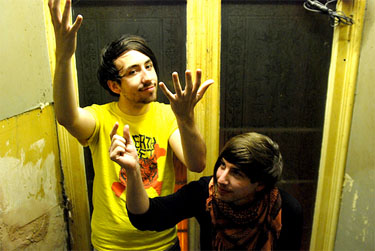 DEAD BOY ROBOTICS are one of the most exciting acts to have emerged in Edinburgh in the last twelve months. Undoubtedly bound for a bright, sparkly future, they mix the electronic/dance style of acts such as Nathan Fake and James Holden (Border Community) with the avant-punk aesthetic of Liars and sound like no one else in Scotland, let alone the UK, right now. Alongside Micachu, A-lix and Ex Lion Tamer, they will bring an undeniable ENERGY to the Limbo first birthday party and ensure the people in the room don't stop spinning until the records do, at the very end of the night.

myspace.com/deadboyrobotics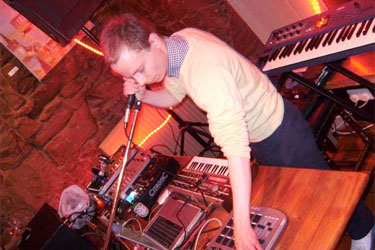 EX LION TAMER is fresh, polished and more pop than almost anything else in Edinburgh right now. He sounds a bit like Vector Lovers and Daft Punk plus (early) Eighties electro pop such as Gina X, Dominatrix, Chris And Cosey* etc, what with all the synthetic vocals/vocoders and child-like synth melodies. And then he actually hails bands such as Yazoo and Erasure, Madonna, Whitney Houston and Cyndi Lauper on his myspace. At last, an Edinburgh act unashamed to wear his gay pop influences on his sleeve! And Ex Lion Tamer really is that POP too. He also likes odd-looking pedigree dogs. We can't wait.

* check out Andrew Weatherall's awesome Nine O'Clock Drop compilation (Nuphonic) of seminal early Eighties music if you don't know what we're talking about.

myspace.com/xliontamer

AND LAST BUT NOT LEAST, with Hobo (weekly Sundays for some two and a half years) and Fast (monthly Fridays - originally fortnightly Thursdays - for five years) two of Edinburgh's most established nights for a punky disco rock n roll shaped hoe-down at the capital's Bongo Club, plus support from Limbo stalwarts the Black Spring DJs, you just know you'll be in good hands when it comes to making the floor burn. Get your CONS out, coz this one's got ROCK just as much as it ROLLS! Mike from Dead Boy Robotics will also be spinning a wee dj set at the club on this night...



Last week we saw Zoey van Goey for the first time and were reminded of Aberfeldy, we were also remembered how much fun Over The Wall are and were impressed for the first time by Callel.


Callel are a conventional, young Edinburgh quartet with a very bright future, who sing beautifully crafted songs, often in equally beautiful close harmony, while playing their instruments with the greatest of ease. All the musicians in this band really are something to behold, so neatly do they fit together, making it all look like child's play. We'll be watching Callel mature with keen interest and expect to see them playing bigger stages (not to mention our own, again) very soon.

| | |
| --- | --- |
| | |
| | |
| --- | --- |
| | |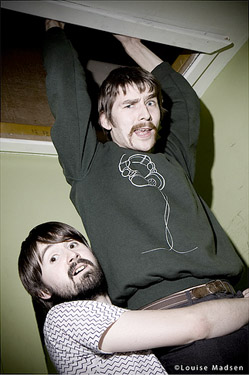 Over The Wall are Glaswegian duo Gav and Ben, who trash just about everything that is formulaic and dull about being in a band and look like they are having the time of their lives in the process. Using a laptop, some classic synths, a trumpet and their voices to great effect, they sing original lyrics that belie a child-like naivety (keyboards that 'go to keyboard heaven'?!) with a huge sense of fun and bucket-loads of character pervading the performance. There's nothing artificial or jaded about these guys. Both exhibit a rare sparkle, joie de vivre and all-round great sense of humour, on stage as well as off, Ben at one moment pointing out to all the more obsessive collectors and completists in the room that 'Kim from Zoey van Goey also plays viola on an Over The Wall track (which is available from the merch stall at the back of the room on the band's new EP, by the way)' and Gav later joking that they're looking forward to embarking on their tour ('it's only three dates, but it's still a tour, ok?!'). We enjoyed their set so much we asked them to come back again for our birthday celebrations this week. Then we realised that that (namely five bands in hardly as many hours) would be just silly. Good luck to them with their new EP.


| | |
| --- | --- |
| | |
| | |
| --- | --- |
| | |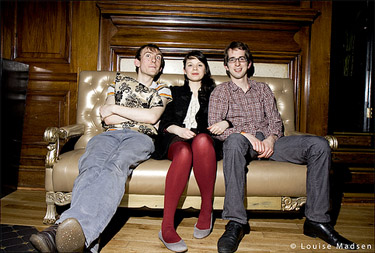 Considering that they actually individually hail from Canada, Ireland and England, it sounds like Zoey van Goey's Matt, Michael and Kim have been in Glasgow for some time, as their sound fits quite snugly into the Glaswegian indie-pop tradition, with their gentle, lovable songs, (more) close harmonies and jingly jangly, plinky plonky, synth laced music. And very accomplished song-smiths they are too, recalling Edinburgh's own Aberfeldy, not to mention other cute, instantly lovable indie-pop outfits such as Architecture In Helsinki (albeit with a much smaller cast). And what composite professionals they are, it really is hard to fault Zoey van Goey at all this evening (and who/why ever would want to do such a thing?), as they hastily and spontaneously re-structure their set to fit into an unexpectedly tight schedule. Playing for barely thirty minutes, with previous single Foxtrot Vandals an early highlight, and finishing with a quiet number, the loudest thing in the room at the end of their set is the unanimous reaction of the crowd. Good luck to Zoey van Goey with their new single, Sweethearts In Disguise, and we look forward to their next appearance at Limbo.

myspace.com/zoeyvangoey

Zoey Van Goey, Over The Wall and Callel pictures by Louise Madsen


---

Limbo goes FOLK, with another twist of Americana, as the soon-to-be-gargantuan Sparrow And The Workshop return, supporting Perth's best-kept secret, Pumajaw (recent discoveries for us but no novices to live music and performance by any stretch), alongside the wondrous Eagleowl - all very original, very special and very good. It's another incredible Limbo line-up and all in a beautifully harmonious folky/acoustic/lyrical vein.

If you're on Facebook, tell us that you're coming along here.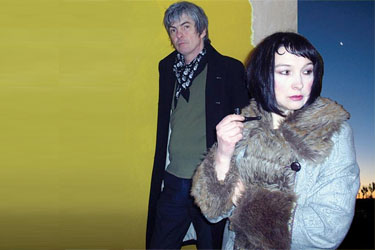 Pinkie Maclure and John Wills met in a recording studio in London in the late 90s. John was signed to Beggars Banquet in art noise outfit,' Loop' and was also making a name as a producer. Beggars asked John to record and jointly produce their new signing Pinkie Maclure for her solo album, 'Favourite'. Having many musical ideas in common they became a songwriting team, producing five critically-acclaimed albums. 'Curiosity Box' is their second under the acronym 'Pumajaw'. Combining Pinkie's extraordinary voice with John's looped and treated guitar, samples, concertina and hypnotic rhythms they have a unique and seductive sound which stretches from psychedelic pop through sultry folk songs to impassioned, spiritual laments. New album 'Curiosity Box' is released on Fire Records on September 21st and features Alasdair Roberts (Drag City) and James Yorkston (Domino). Pumajaw are known for their fiery, mesmerising live presence.

'Forget the token folk suffix, this is mesmerising.' (The Skinny)

'Deathless and spellbinding folk' (Uncut)

'PUMAJAW transfixed the audience in the maritime-themed room with their spectral sea shanties etched out on squeezebox and effects-laden acoustic guitar and crowned with Maclure's eerie voice.' (The Scotsman)

'Timeless, extraordinary......... the product of a potent musical chemistry.' (The Wire)

'There's a glut of new folk combos at the moment, but what makes the duo's music outstanding is that while it's tender and lyrical, there's also an earthiness, a saltiness to it. 4 stars' (MOJO)

myspace.com/pumajaw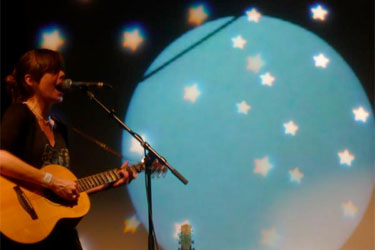 Sparrow and the Workshop are three people and have been going since about January 2008. Singer Jill O'Sullivan is from somewhere in the midwest of America, drummer Gregor Donaldson from somewhere in the midwest of Scotland and Nicholas Packer (bass/guitar) from southwest Wales. They are a bit like a cross between Holly Golightly and Bonnie Prince Billy, what with the mid-western US accent of Jill, the very fetching, large moustache and accompanying hillbilly style of Gregor, plus Nick's occasional slide 'geetar'. What a captivating front-woman, though. Last time they played Limbo, Jill faced Nick rather than the crowd, addressing the latter between songs without turning to face the audience head on, instead hiding coyly behind her fringe with occasional sideways glances at the screen. And what great banter, too. The band turned up with amazing visuals that they'd rapidly put together, 'I hope y'all like the visuals,' she drawled. 'I can assure you the boys spent an awful lot of time making them.' Later, a ballerina pirouetted mid-frame and Jill claimed, 'I can dance like that too, you know, I just don't feel like doing so right now...' Everyone in the room fell under her spell and the band's songs and music were no less affecting.

In fact, the complete package is so impressive, it's no wonder Sparrow And The Workshop are currently being courted by some half dozen labels, managers, promoters etc all sending keen offers their way...

myspace.com/sparrowandtheworkshop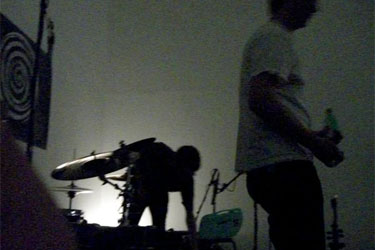 'Eagleowl are a lo-fi post folk ensemble from Edinburgh, Scotland. eagleowl believe in doing things right, rather than doing things fast. A ragbag of influences and instruments (violin, ukulele, double bass, guitar, glockenspiel) — blending the traditional with the experimental — create a lush, emotional soundscape. They formed in 2005 and quickly became an integral part of the loose music collective 'Fife Kills:'. Previous live shows have garnered rave reviews from the List ("the room was wrapped in a spine tingling cocoon, helped along by sweet and understated vocals"), Is This Music ("music of simple, yet wonderous beauty) and the Skinny ("so delicate… almost hypnotising"), as well as earning them a place in the List's 'Your New Favorite Bands' article in Autumn 2006. The unusual sound has led to support slots with artists as varied as Chris Corsano, a Hawk and a Hacksaw, Field Music, James Blackshaw, the Low Lows, Adrian Crowley, Woodpigeon, Broken Records, De Rosa, Zoey Van Goey and the Twilight Sad — as well as playing Fence Records' Homegame two years in a row. Eagleowl's debut 5-track EP 'For The Thoughts You Never Had' is out now on fife kills: records and is available to order direct from the Eagleowl website. ' (band's biog)

myspace.com/eagleowlattack
MAILING LIST
FACEBOOK/MYSPACE
Limbo has active Facebook and Myspace pages. Join our Facebook group here or befriend us over here at MySpace
ALSO COMING UP
Also coming up at Limbo: Pumajaw, Sparrow & The Workshop, Eaglewowl, Come on Gang!, Kid Canaveral, Super Adventure Club plus loads of other buzzing brand new acts.

Check out all our forthcoming bands here
CHEAP DRINKS!

Don't forget you can take advantage of £2 bottles from any of the Voodoo Rooms' three bars by showing your Limbo wrist-band to the bartender.
REHEARSAL SPACE?

The Black Spring Rooms: competitive prices, friendly service, easy access and no fuss for as little as £7 / hour; free parking on site + six bus routes to service it in Leith. More info here
VENUE INFO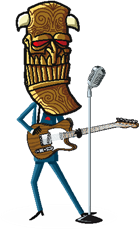 Limbo takes place at The Voodoo Rooms, West Register Street, Edinburgh.

Times: 8.30pm - 1am *
First band 9.00, second band 9.45, third band 10.30

Entrance: £5/£4 *

Ph: 0131 556 7060 (venue) / 0131 477 6916 (promoter)

* except where otherwise advertised
Sponsored Links