This will be far and away one of the best and most exciting Limbos since the night began last November. Not only do we have US innovator James Pants playing one of only three UK dates (London, Bristol, Edinburgh), we also have Edinburgh hotshots Found and Penpushers.

JAMES PANTS is touring Europe for the first time with a full live band to promote his boundary-melting debut album, Welcome (Stones Throw), a record which mixes early Eighties electro, rap and boogie with new wave rock and weird soul in a very clever and original way.

Edinburgh's own boundary-melting innovators FOUND recently released their second album, This Mess We Keep Reshaping (Fence/Surface Pressure) and it has seen the quintet hailed as 'nu folk' heroes, with loads more critical praise all OVER the shop. They mix psychedelic rock with found sounds and weird instruments and occasionally sound a bit like early/Syd Barrett-era Pink Floyd (but different).

PENPUSHERS combine weird soundscapes and abstract instrumentals with the stream-of-consciousness spoken-word narratives of their two MCs - imagine the woozy atmospherics of downbeat electronica groups such as Boards Of Canada mixed with avant hip hop outfits such as Anti-Pop Consortium and then consider a load of other acts on pioneering labels such as Warp and Lex and you're on the right track but, actually, still only half way there, really.

N.B. Tickets for this show will cost £7 (on the door) / £6 (in advance): available from Ripping, Tickets Scotland and online at TicketWeb.




Penpushers will be the hundredth live performance at Limbo since the night began last November!

Check out all of the amazing photography here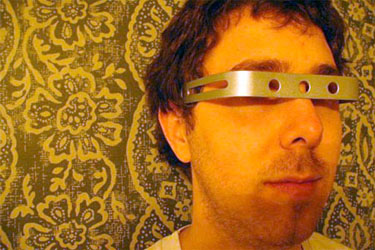 'THE YEAR IS 2001 AND THE PLACE IS TEXAS. Stones Throw head honcho Peanut Butter Wolf is DJing while a sharply dressed young man approaches the DJ Booth with his Prom date in tow to formally introduce himself. Thus begins the story of James Pants. What began as a dream Prom night to see his hero DJ went to an internship at the label to eventually landing the ultimate fantasy by being signed to the roster and championed as the 'next big thing' by none other than Peanut Butter Wolf himself – on top of critics like Busy P, Urb, XLR8R, & Dazed & Confused Magazines. Mr. Pants is a purveyor par excellence of that unmistakable "fresh beat": 80's Soul, Electro Boogie, Early Rap, New Wave, & Post-Punk Disco, all of which can be found on Welcome where James plays drums, keys, guitar and sings. From a radio perspective, what format does this fall under - this new style that Pants has invented? Do you play it on the groove alongside the likes of Skyy, Cameo, or even Pharrell (listen to 'KA$H')? Or do you play it in the underground alongside the up-to-the-minute electro pulse of Egyptian Lover, Cybotron and even Too $hort? The answer, of course, is both! There's enough Pants to fit any style.' (artist's biog)



Quirky and clever' (Q Magazine)



Welcome is necessarily all over the place - and that place is pretty damn funky. (Uncut)



America's slowed-down answer to Jamie Lidell, perhaps?' (Music OMH.com)



Pants's debut album is an irresistibly cool 'n' groovy, sample-stacked mix of digital disco, '80s soul, French filtered house, electro, instrumental hip hop, space boogie, techno funk and old-skool, block-rockin' beats.' (Time Out)



has this inexplicable likability: It's bizarrely comic without coming across as cheap irony...delivers a flash or two of giddy brilliance' (Pitchfork Media)



James Pants is hot pants! (...) Half of the thing with Mr. Pants is that he's no hip-hop rapper, he's no leftfield jazzer, he's no soulster, funker, electro post pop/punk disco boogie b-boy; and then, he's all of the this stuff.' (flyglobalmusic.com)



Welcome suggests a young artist of undeniable talent' (Dusted)



At the grandest moments, Pants accomplishes his mission of re-creating the dance-happy fun funk of Chromeo and Cameo, and the cardboard-spinning electro boogie of Arabian Prince and Egyptian Lover.' (All Music Guide)

myspace.com/jamespants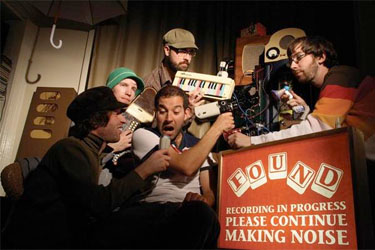 '2008 has been another busy year for FOUND. They spent a great slab of it developing a bizarre audio installation in the Royal Botanic Garden Edinburgh which involved plants and robots performing together. They released the Some Fracas Of A Sissy EP on German label Aufgeladen Und Bereit and became in-demand remixers for King Creosote, Attic Lights, Free Blood (ex !!!), Make Model and The Left Outsides who all received inventive re-workings (See here). They've played up and down the country at the last ever Triptych party and the first ever Camp Bestival – alongside artists such as Black Affair, King Creosote, The Aliens, Frightened Rabbit, and American blues legend Guitar Shorty.

But the year's not over and there's still plenty to come from Edinburgh's bleep-hop pioneers. Continuing their madcap, artistic endeavors FOUND have just been awarded an Alt-w Production Award to produce an emotional robot band called Cybraphon. Watch my space. On 31 October Fence will release their new single, a version of You're Really Quite The Catch featuring Lisa Lindley Jones (British Sea Power) on backing vocals and there are remixes currently in production for DJ Yoda ft. The Hertiage Orchestra, The Pictish Trail and De Rosa. In December FOUND are off to play their first string of international dates in Germany followed by a Tune Up tour of the Scottish Highlands and Islands with Glasgow's Alex Smoke in spring 2010.' (band's biog)



FOUND sound like a punch up between Paolo Nutini and Captain Beefheart.' The News Of The World



Sampled sounds wrestle it out with jagged bursts of electronica across songs that lurch around like shouty drunks on a week-long bender.' Q Magazine



Both band name and album title are spot on. Like musical beachcombers, Edinburgh quintet FOUND take full advantage of whatever washes up on their shore that's capable of making a noise and build up a delightfully wonky collage of sound with their haul. It's an approach that bears particularly juicy fruit – the combination of the experimental with a keen ear for a simple, to-the-quick melody making them sound not unlike their label boss King Creosote holed up in a studio with Brian Eno' Nige Tassell, WORD

myspace.com/foundtheband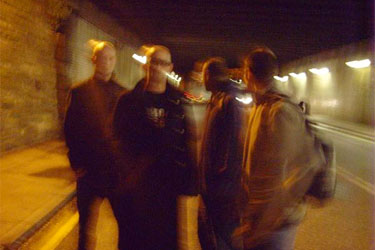 Penpushers have been lying very low since they released their own, second, full-length album, Poltergeeks (Incorporeal/KFM), in 2006, and will make this date their first live outing since April.

'It's hip-hop Jim, but that's where the De la Soul comparisons end. Edinburgh's motley collective of beatmakers, crate diggers, DJ's, musicians and lyricists collectively known as the Penpushers are back to finish what they started with Poltergeeks, the final installment in the Our Golden Age of Invention trilogy. This time round, the shadowy Scottish five piece voyage even further into uncharted sonic territory, having enlisted the otherworldly vocal talents of a certain Jane Gilbert aka Crazy Jane. As existing fans will be all too aware, you don't have to be mad to be a Penpusher, but it sure helps. Once again heavy on atmospheric instrumentation, razor sharp beats and laced with the ingenious po-mo flows of lead wordsmith Longface (why the long face?). Of course, those fortunate enough to experience Poltergeeks will be compelled to investigate the Penpushers groundbreaking album Art Mechanics which along with sophomore work Void Engineers raised as many eyebrows with Wire readers as they did with the hip hop fraternity when the group opened for Public Enemy. All three albums feature the suitably skewed pen and ink skills of Scottish illustration whiz Bernie Reid, another excuse (as if you need it) to collect 'em all. This is the future you see.' (band's biog)



Britons still struggle to step beyond hip-hops dated circle of clichés and unsavoury misogyny. However, with their subtle beats, meandering overlays and staunch line in socio-political lyricism, Edinburgh collective Penpushers represent one truly inspirational chink of light'. (The Times)

myspace.com/penpushers

The omnipresent Black Spring DJs will also be on hand to plug the gaps and join the dots between these outstanding live talents on the ones and twos. So, three very exciting live acts plus great DJs all under one roof for one very special night.

N.B. Tickets for this show will cost £7 (on the door) / £6 (in advance): available from Ripping, TicketWeb and Tickets Scotland


Check out our forthcoming bands here





Last week's Limbo featured Glasgow electro-punks Fangs, Edinburgh electro-punks Dead Boy Robotics and Edinburgh post-punks your Loyal Subjects. It was the second time Fangs and Dead Boy Robotics had played Limbo but the first appearance by Your Loyal Subjects and what a tremendous show.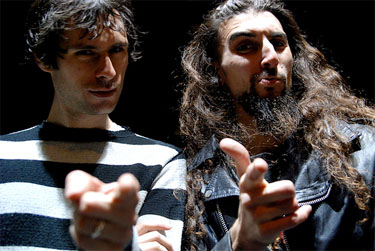 Your Loyal Subjects stand out immediately on stage, with Doug (vox/guitar) on his feet, commanding stage left charismatically and Rob (drums/vox) seated stage right, it's a very simple dynamic which belies a real air of sophistication when Rob lets rip. In fact, a handy opportunity for him to really show off presents itself when Doug breaks a string early on in the proceedings and nonchalantly announces, 'i'll let Rob keep you entertained for a minute while I fix this.' Which Rob does. In spades. Wow. They go on deliver a no-nonsense set of hardcore post-punk, high in energy and stirringly performed as well. Expect to see them back at Limbo again soon.


| | |
| --- | --- |
| | |
| | |
| --- | --- |
| | |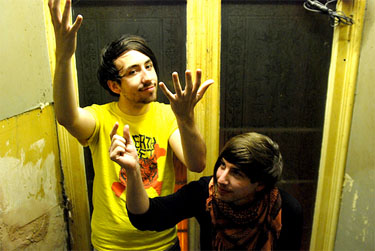 Dead Boy Robotics seem to have amassed a slightly larger swell of support since their last appearance at Limbo and are utterly at ease when they arrive on stage tonight, cracking those dryly humourous asides between songs that are surely destined to become a characteristic feature. It's refreshing to see a band such as Dead Boy Robotics in Edinburgh, mainly because their experimental electro-punk style would more commonly be found and experienced in a bigger city such as Glasgow. So it's also a real pleasure that, while clearly confident, they don't take themselves too seriously and always bring this light-hearted, friendly banter with them. But using a laptop alongside synths and guitars has its potential pitfalls and they drop into one this evening, when the computer has a seizure mid-track, leaving the duo wondering aloud, and slightly comically, what to do next. They try in vain to get it going again and then, unfazed, bow out with a promise to return later on in the evening. They can't actually do that, but they will no doubt be back again before long.


| | |
| --- | --- |
| | |
myspace.com/deadboyrobotics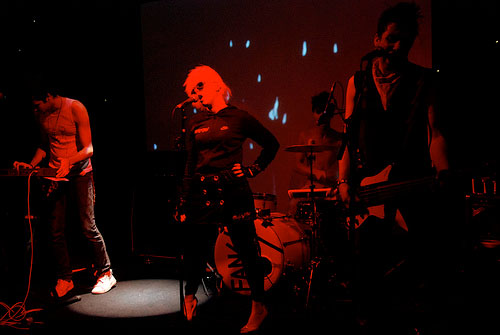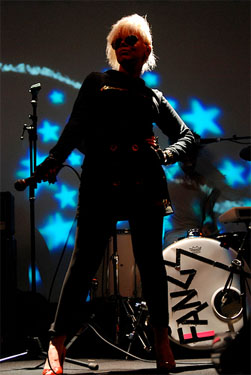 Headline act Fangs have been a long time coming back, having first played Limbo at the end of January. It's been a great year for them and they are currently being courted by a couple of labels, so naturally they're not shy on stage either. But, among the more theatrical acts kicking around in Glasgow right now, they certainly weren't shrinking violets last time around either. Fangs live show is just as much about how they look and perform - like long lost 'Blitz kids' from London's early Eighties post-punk/new wave/early new romantic scene - as how they sound, which references the same era and drags it into the Noughties with an ironic, deadpan twist. Songs such as Panic Attack, Fangs City Rockers and, especially, the hilariously tongue-in-cheek Sicko are real killers and the addition of Lloyd from fellow Glasgow band Babybones on synths fleshes out the line-up as well as the live sound, making the dynamic trio a formidable quartet. If Fangs haven't taken the rest of the western world by storm by next summer, we'll burn our day-glo sunglasses. Mark our words.


myspace.com/fangsfangsfangs

Fangs, Dead Boy Robotics and Your Loyal Subjects pictures by Nic Rue


---



Next week's Limbo sees a special all-Edinburgh triple bill, as The Fusiliers make their welcome return joined by newcomers Autosafari and Myshkin. The Facebook event is here.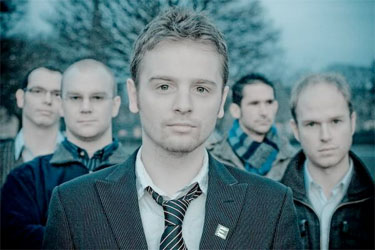 The Fusiliers were last seen at Limbo back in January and we've been trying to get them on again ever since, so accomplished was their sound and so polished their production aesthetic. You could count on one hand the number of unsigned Edinburgh bands that have an attitude as professional as this bunch of likable lads and it's a pleasure to work with them as much as it is to watch them perform. When they unload their entire arsenal, The Fusiliers demonstrate a rock sound that seems genuinely destined for day-time-radio decimation.

myspace.com/wearethefusiliers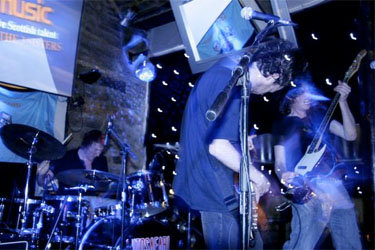 Autosafari were introduced to us by their manager who badgered us so much we had to listen to their demo, a demo we came to appreciate for all its classic-rock-referencing jubilation. Think Nirvana, the Pixies, REM, Radiohead, Dead Kennedys, Neil Young, Husker Du and a ton of other classics: taut, loud and very impressive.

myspace.com/autosafari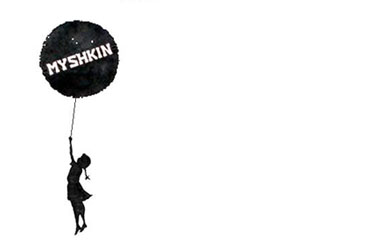 Myshkin similarly came to our attention via a mutual friend, who met the band at their rehearsal studios and passed on their demo with some enthusiastic banter. They're barely out of the starting blocks but have a keen ear for a lyric, a tune and a punk sound that should ingratiate them to fans of Iggy Pop and The Stooges. A perfect warm-up act, then.

myspace.com/myshkinmusic
MAILING LIST
FACEBOOK/MYSPACE
Limbo has active Facebook and Myspace pages. Join our Facebook group here or befriend us over here at MySpace
ALSO COMING UP
Also coming up at Limbo: The Fusiliers, Autosafari, Myshkin, Popup, Isosceles, Woodenbox, Cancel The Astronauts, Babygod Clint, Punch & The Apostles, Haight Ashbury No Pasaran, Zoey Van Goey, Over The Wall, Callel, Pumajaw, Sparrow & The Workshop, Easglewowl, Come on Gang!, Kid Canaveral plus loads of other buzzing brand new acts.

Check out all our forthcoming bands here
CHEAP DRINKS!

Don't forget you can take advantage of £2 bottles from any of the Voodoo Rooms' three bars by showing your Limbo wrist-band to the bartender.
REHEARSAL SPACE?

The Black Spring Rooms: competitive prices, friendly service, easy access and no fuss for as little as £7 / hour; free parking on site + six bus routes to service it in Leith. More info here
VENUE INFO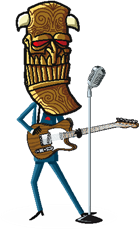 Limbo takes place at The Voodoo Rooms, West Register Street, Edinburgh.

Times: 8.30pm - 1am *
First band 9.00, second band 9.45, third band 10.30

Entrance: £5/£4 *

Ph: 0131 556 7060 (venue) / 0131 477 6916 (promoter)

* except where otherwise advertised
Sponsored Links