It's Edinburgh-based post-punks THE GUSSETS, Glasgow-based electro-pop newcomers A-LIX (making their Edinburgh debut) and Edinburgh's own scuzzy rock/electronic(a) artist, THE FOUNDLING WHEEL, at LIMBO this week.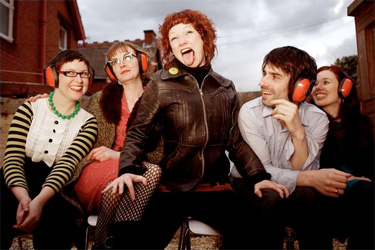 'The Gussets is an 80% female group formed in early 2005 from a drunken idea in Edinburgh's Go-Go club,' the say. 'The lo-fi-no-fi live show soon became the best night out to be had in Edinburgh.' This year has seen them support Mark E Smith's Von Sudenfed and the release of their their debut single to much acclaim. Local stars who look set to become national stars and rarely making an appearance in the capital, the girls (and boy) bring their inimitable sights and sounds to Limbo.

myspace.com/gussets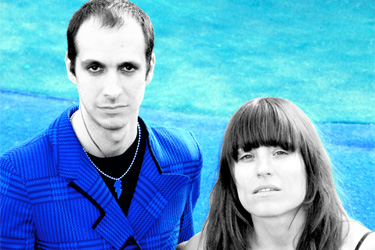 A-lix is a He and a She with a drum machine and 2 guitars with electro power and pop-punk energy. The band released their album Never Grow earlier this summer and have already attracted attention from Xfm Scotland and BBC Radio 1 Scotland. Name checking Ian Curtis in one song, critics have raved about their 'energy, enthusiasm and a dash of style.' The half French, half Argentinian duo are currently causing a storm on the Glasgow's live scene and recently played an unforgettable set at this year's Hydro Connect festival. This is the first time A-lix is performing in Edinburgh!

N.B. Babybones have cancelled, after Fangs invited them to tour Germany with them and who are we to stand in the way?! Their date will be re-scheduled shortly. Thanks to A-lix for stepping in.

myspace.com/alixland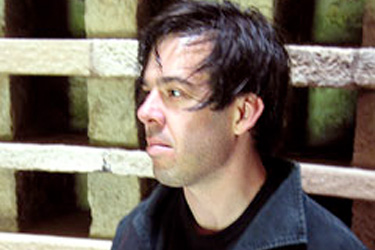 'The Foundling Wheel is an Edinburgh-based solo project,' says project brains Ted Koterwas, who plays bass, guitar and uses drum loops and samples, as well as live electronics and his voice. 'I used to be a drummer. I like noisy, broken-sounding things. I like things that are highly structured but fall apart, and puzzles that don't fit together perfectly. I like small bits of pretty things in the middle of ugly things, and ugly things in the middle of pretty things.' Ted likes contemporary US punk/electronic/experimental outfits such as Xiu Xiu, Ex-models, Deerhoof, The Mae Shi, Q And Not U and Unwound, as well as perennial favourites Joy Division, and his act is affiliated with Neil 'Meursault' Pennycook's Bear Scotland label. It's certainly electronica, Jim, but not as we know it, with a high level of punk rock energy.

myspace.com/thefoundlingwheel


Check out our forthcoming bands here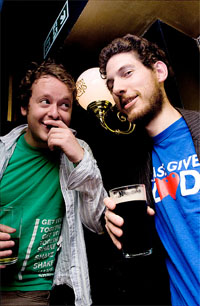 Ex Lion Tamer was forced to cancel due to illness (get well soon, Tony) but with some mad rushing around we managed to get The Byrons to stand in at the last minute (cheers, Viki) to support Sellotape.

The Byrons do that stripped down garage rock thing, all simple, spiky and energetic with just two musicians on stage: Ed (vox, guitar) and Sam (drums). At first you think you've seen/heard it all before but, listening to Ed's songs it's clear a lot of thought and some real soul has gone into these compositions and they have a tight on-stage dynamic too. It's straight-forward, fun and unpretentious.

myspace.com/byronsmusic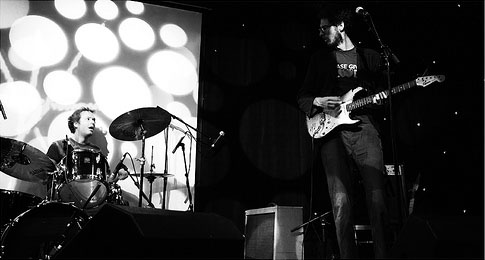 It's been a wee while since we last saw Sellotape at Limbo; the band supported Glasgow aces Correcto (Domino) back in February. While a lot of the chat on the Limbo page has focused on front-woman Vikisellotape, it must be said that, although she can be a genuinely compelling force on stage, whether it's because she's just whipped off her raincoat and shades to reveal the full extent of her dominatrix look (all red leather boots, red hot pants and sharp-fringed black bob), or because of her primal yelps and soul-searching lyrics, it really isn't all about the larger-than-life hostess of this show.

| | |
| --- | --- |
| | |
Sellotape are a full band of musicians still only hinting at the full extent of their potential. The better songs include No Sense, which sounds a bit like an out-take from a Jefferson Airplane demo (or something), albeit with X-Ray Spex's Poly Styrene on vox, and Select Vagina (originally a collaboration with Edinburgh's former Lizard Lounge DJ and soulster, Joseph Malik, on his now defunct Paper Cut Rock project). Here's to more songs like that coming out of the Sellotape production sessions in the not-too-distant future.

myspace.com/sellotapemusic

Sellotape and The Byrons pictures by Louise Madsen.


---



It's a double bill with Edinburgh-based indie-rock/art-poppers JESUS H FOXX and Glasgow-based indie-rock/art-poppers BE A FAMILIAR.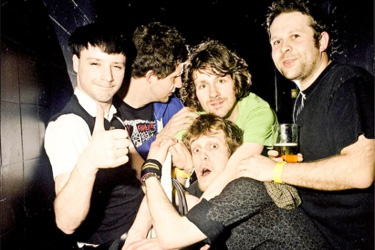 Jesus H Foxx last played Limbo back in January, as support of Found, offering their own brand of lyrical-musical genius. They boast myriad influences (talking heads, pavement, deerhoof, paul simon, yo la tengo, dfa, wilco, silver jews, animal collective, panda bear, jim o'rourke, richard thompson, arthur russell, the beach boys, neil young, pixies, early r.e.m., jens lekman...) all distilled in a gloriously lyrical way with some unusual instruments in the mix - an idiosyncratic take on rock 'n' roll. Thus far they have released a single (Broken Friend Records).

myspace.com/jesushfoxx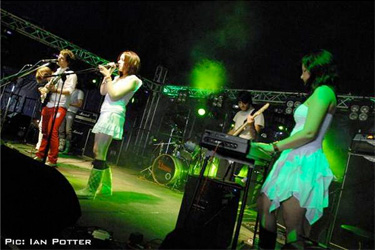 Be A Familiar have literally just released their debut single, Pain In the Heart / Tiptoe (also on Broken Friend Records), and are currently touring all over the shop to promote it. They are a rather large seven-piece, including cello, trumpet and piano alongside the drums, bass, vox and guitars, and cite acts such as Mercury Music prize Winners Elbow ...And you will know us by the trail of dead, Broken Social Scene, Sufjan Stevens, Blonde Redhead, Idlewild, Radiohead, Bella Union, Fence Collective, Fatcat Records, Mogwai and the Beatles as influences. So, as you can imagine, their music is lyrical, brassy and upbeat but not without a hint of melancholy too - a most affecting combination then.

myspace.com/beafamiliar
MAILING LIST
JAMES PANTS
Mr Pants comes to Limbo on 9th October. Get your tickets here. Feeling lucky? you can try and win them over at Radio Magnetic
ALSO COMING UP
Also coming up at Limbo: Jesus H. Foxx, Be a Familiar, Fangs, Dead Boy Robotics, Your Loyal Subjects, James Pants, Found, Penpushers plus loads of other buzzing brand new acts.

Check out all our forthcoming bands here
CHEAP DRINKS!

Don't forget you can take advantage of £2 bottles from any of the Voodoo Rooms' three bars by showing your Limbo wrist-band to the bartender.
REHEARSAL SPACE?

The Black Spring Rooms: competitive prices, friendly service, easy access and no fuss for as little as £7 / hour; free parking on site + six bus routes to service it in Leith. More info here
VENUE INFO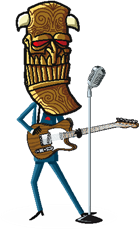 Limbo takes place at The Voodoo Rooms, West Register Street, Edinburgh.

Times: 8.30pm - 1am *
First band 9.00, second band 9.45, third band 10.30

Entrance: £5/£4 *

Ph: 0131 556 7060 (venue) / 0131 477 6916 (promoter)

* except where otherwise advertised
Sponsored Links