This week's Limbo is a double bill with two exciting Edinburgh bands: SELLOTAPE and EX LION TAMER. Sellotape last played Limbo in February, supporting Glasgow hot-shots Correcto (Domino), having made a virtue of re-capturing the post-punk sound of The Slits, Delta 5 and co. There's something immediately compelling about Vikisellotape's sass, style and sheer pluck. She's a one-off and has put a decent band together to boot. She's also got a bit of a thing for Radiohead, which is more obvious when Sellotape perform live than on myspace and should ensure they go beyond the aforementioned parameters artistically, to offer something entirely new. Ex Lion Tamer is fresh, polished and more pop than almost anything else in Edinburgh right now. He sounds a bit like Daft Punk, plus loads of early Eighties electro-pop, what with all the synthetic vocals/vocoders and child-like synth melodies. And he actually hails acts such as Yazoo, Erasure, Madonna, Whitney Houston and Cyndi Lauper on myspace.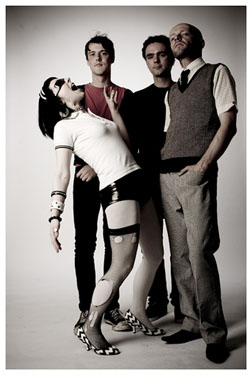 s/e/l/l/o/t/a/p/e/ are a four-piece band from Edinburgh: vocal / guitar / double bass / drums and other bits & bobs. Their style is a very unique kinda DIY 'no wave' with influences from the fall, x-ray spex, the b52s, sonic youth and the likes. With the new line-up being stuck together since December 2007, s/e/l/l/o/t/a/p/e have enhanced their set with a more thought-provoking experimental sound…Killer performances, not to be missed, include making popcorn live on stage…not to mention vikisellotape's hotpants…' (band's biog)



...Sellotape the band do that Rough Trade circa 1978 Ladbroke Grove squat rock shamble. Making their live debut, they go hell for, um, leather with an energetic and unstudied bounce through the DIY post-punk messthetics handbook. Think Kleenex or The Delta Five, with an in-built ramshackleness tempered by a vocal style betraying a smidgen of Siouxsie Sioux...' (Neil Cooper, The List)

Pic by www.flickr.com/loujauss

myspace.com/sellotapemusic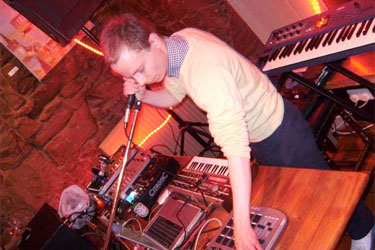 We'd already heard about the Ex Lion Tamer via the notoriously buzzing Edinburgh grape-vine when Viki suggested him as support for her next date. In fact, we worked with the man once before, when we staged his earlier incarnation, Tony Tiger (which was actually a duo, also featuring the original drummer from Limbo favourites XVECTORS), at Limbo fore-runner Dfrnt Drum. Anyway, what's REALLY EXCITING about this new project is how far Tony's come on since then. Tony Tiger was raw and somewhat untamed. Ex Lion Tamer is fresh, polished and more pop than almost anything else in Edinburgh right now. He sounds a bit like Vector Lovers and Daft Punk plus (early) Eighties electro pop such as Gina X, Dominatrix, Chris And Cosey* etc, what with all the synthetic vocals/vocoders and child-like synth melodies. And then he actually hails bands such as Yazoo and Erasure, Madonna, Whitney Houston and Cyndi Lauper on his myspace. At last, an Edinburgh act unashamed to wear his gay pop influences on his sleeve! And Ex Lion Tamer really is that POP too. He also likes odd-looking pedigree dogs. We can't wait.

* check out Andrew Weatherall's awesome Nine O'Clock Drop compilation (Nuphonic) of seminal early Eighties music if you don't know what i'm talking about.

myspace.com/xliontamer


Check out our forthcoming bands here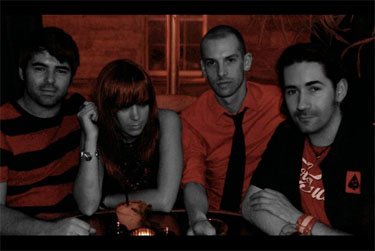 Thanks to everyone who came down last week for Little Doses and The Fire and I. After several recent line-up changes, this was in many ways a 'come back' gig for Little Doses and they didn't fail to impress the significant crowd that had turned out to see them.
myspace.com/littledoses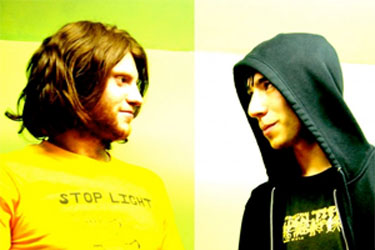 The Fire and I are drum n' bass. Hooligan (originally from Mexico City) plays tight-as-you-like drums like a maniac and Gordon plays power-rocking bass. The energy of the Bathgate based duo is immediately apparent with Hooligan already standing on top of his kit twirling sticks during the first song. However, there is another side to the performance which makes this far more than a predictable exercise in 'rocking out'. The sensitive reach of the dual vocals and the fact that Hooligan plays synth at the same time as drumming, all combine to give stunned audience the impression that these guys have the talent - and willingness to experiment - that will enable them to take their music somewhere very special.


myspace.com/thefireandi

Little Doses and The Fire and I pictures by Nic Rue.


---



It's Edinburgh-based post-punks The Gussets, Glasgow-based electro-pop newcomers A-lix (making their Edinburgh debut) and Edinburgh's own electronic(a) artist, The Foundling Wheel.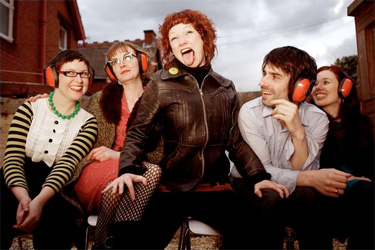 This 80% female group formed in early 2005 from a drunken idea in Edinburgh's Go-Go club. The lo-fi-no-fi live show soon became the best night out to be had in Edinburgh. This year has seen them support Mark E Smith's Von Sudenfed and the release of their their debut single to much acclaim. Rarely making an appearance in the capital the girls (and boy) bring their inimitable sights and sounds to Limbo.

Accolades:
5 stars The Skinny (Live Review)
Steve Lamacq's white label of the week - Radio One
Single of the Fortnight - The List

myspace.com/gussets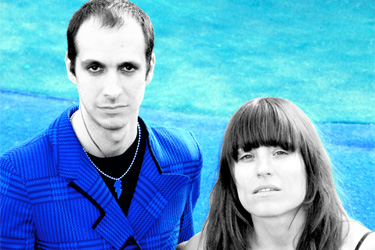 A-lix is a He and a She with a drum machine and 2 guitars with electro power and pop-punk energy. The band released their album Never Grow earlier this summer and have already attracted attention from Xfm Scotland and BBC Radio 1 Scotland. Name checking Ian Curtis in one song, critics have raved about their 'energy, enthusiasm and a dash of style.' The half French, half Argentinian duo are currently causing a storm on the Glasgow's live scene and recently played an unforgettable set at this year's Hydro Connect festival. This is the first time A-lix is performing in Edinburgh!

myspace.com/alixland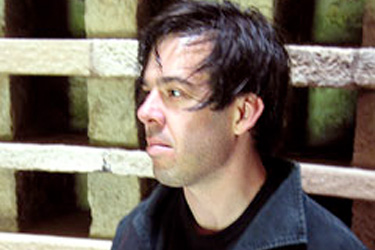 'The Foundling Wheel is an Edinburgh-based solo project. I used to be a drummer. I like noisy, broken-sounding things. I like things that are highly structured but fall apart, and puzzles that don't fit together perfectly. I like small bits of pretty things in the middle of ugly things, and ugly things in the middle of pretty things.' (artist's biog)



braiding chromatic sheets of singeing electro-bending between frayed laces of gleaming melody.' (Billy Hamilton, The Skinny)

myspace.com/thefoundlingwheel
MAILING LIST
ALSO COMING UP
Also coming up at Limbo: The Gussets, Baby Bones, Jesus H. Foxx, Be a Familiar, Fangs, Dead Boy Robotics, Your Loyal Subjects, James Pants, Found, Penpushers plus loads of other buzzing brand new acts.

Check out all our forthcoming bands here
CHEAP DRINKS!

Don't forget you can take advantage of £2 bottles from any of the Voodoo Rooms' three bars by showing your Limbo wrist-band to the bartender.
REHEARSAL SPACE?

The Black Spring Rooms: competitive prices, friendly service, easy access and no fuss for as little as £7 / hour; free parking on site + six bus routes to service it in Leith. More info here
VENUE INFO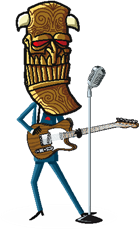 Limbo takes place at The Voodoo Rooms, West Register Street, Edinburgh.

Times: 8.30pm - 1am *
First band 9.00, second band 9.45, third band 10.30

Entrance: £5/£4 *

Ph: 0131 556 7060 (venue) / 0131 477 6916 (promoter)

* except where otherwise advertised
Sponsored Links