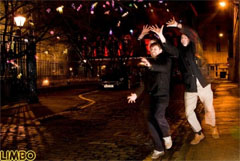 Showcasing a brand new sound, with fresh beats, new melodies and a new drummer, it's the NEW Action Group. Last time they played Limbo (January), the group took everyone's breath away with a stripped down 'acoustic set' (featuring 'Toshiba beats') that really exposed how good their songs actually are, without all that heavy guitar action (group) of before. They seem to have taken this vibe and run with it for the new songs, bringing the vocals to the fore and letting the guitars take more of a back-stage role in the mix, with a lighter, airier more rhythmic sound that still doffs its cap to the classics of rock and pop (with hints of Beck in the vocal styles and some Beatles-style song-craft going on, among myriad other influences) but basically manages to sound like, well, no one else really. We love Action Group! And so will you.



What they're taking action against isn't defined, but one can only hope it's the entourage of piss-weak bands who throw similar poses without a fraction of this lot's guile and knowing assurance... wonderful' (The List)



...coming from an entirely different direction Action Group, a dance-punk sextet mixing Philly soul with fuzzy guitars to fleetingly brilliant effect' (The Scotsman)



The shuddering tempo of Action Group, full of looping basslines and vicious full-bodied riffs, this frantic performance expertly pays homage to the swelling sound of Canadian experimentalists Broken Social Scene.' (The Skinny)


myspace.com/actiongroup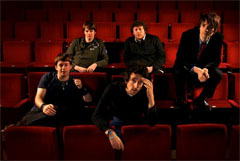 From the moment first band Penny Blacks come on stage, The Caves audience somehow swells instantly and by the time the first song is over there's a hefty crowd looking on. Coming over with more style and charisma than really should be legally allowed in such a confined space, the Blacks kick the evening off in fine style. Like the bastard sons of The Kinks and The Stones, and with the tunes to match, Penny Blacks have an assured swagger that's infectious and technically impressive in equal measure.' The Skinny Magazine 30th Jan 2007



Has XFM discovered the next View? I don't know much of the back story, but who cares when you just write really, really good tunes!' (Martin Bate, XFM)

myspace.com/pennyblacks

Check out our forthcoming bands here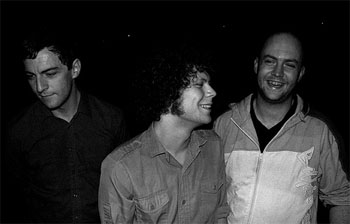 LUXURY CAR gave us their individual spin on electronic/ synth-pop/ rock motifs, showcasing debut album Annie's Well, before SWIMMER ONE lent the evening an air of cabaret, with a performance that was, err..., half-cut and interspersed with anecdotal humour.

This is the first live show from Luxury Car in ages, following various line-up changes and a move from Perth to Glasgow and Edinburgh for core duo John (vox, guitar, synth, bass, Fender Rhodes etc) and William Robertson (laptop, guitar, sampler, melodica, Fender Rhodes etc), these days augmented by Kieran Heather (bass, synth, autoharp, saw). While the spirit of Joy Division, New Order, Depeche Mode et al will possibly hover for time immemorial over any band who chooses to pursue an electronic/synth-pop/rock terrain, Luxury Car bring their own identity to the table in terms of the mood and nature of their highly accomplished song-writing and it's a very Scottish identity at that.

myspace.com/luxurycar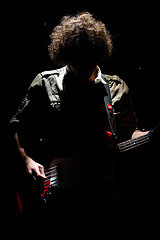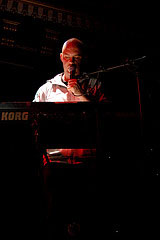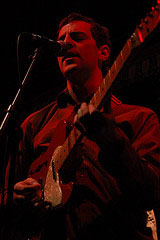 Luxury Car pictures by Kerri Aniello. See the rest here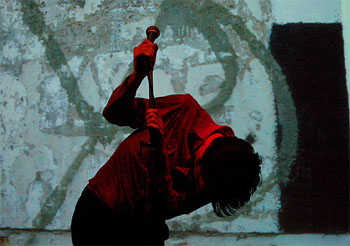 Swimmer One's Andrew Eaton (lead vox) opens their set with new song A Petrol Pump In The Cradle Of Christianity, performing solo against a backdrop of lush visuals produced by long-term collaborator film-maker Daniel Warren and recent recruit Laura Cameron Lewis (synth/keys, vox). It's one of the high points of an unusual show. Eaton admits to having already had quite a few this evening and at one moment appears to stumble on-stage but manages to turn this into a series of strange, mannequin-like dance moves, regaining his composure. If the booze has trumped his motor skills, though, it's done quite the opposite for his loquaciousness and we're consequently treated to a more garrulous front-man than usual, except the chat detracts a bit from the tunes and he's soon testing the patience of the band's most hardcore fans, who call out light-hearted jeers when they're not egging him on. This is just as well, because, while the interim banter might require a bit more thought and could end up getting Swimmer One just plain egged in less amicable surroundings, their music is definitely going places. Their cover of Cloudbusting is another highlight, Cameron Lewis now stealing the limelight and oozing charisma as she keeps time (and, it must be said, on this night also maintains slightly better poise than her band-mate) with her tambourine, Eaton joining in with the opening lines of The Cure's classic Lovesong as the track climaxes. The band play a longer, kraut-rocking version of debut single We Just Make Music For Ourselves for the finale, before Madonna's Holiday jostles against a bunch of classic disco and a few new new wave indie numbers in the consequent Black Spring DJ set.
myspace.com/swimmerone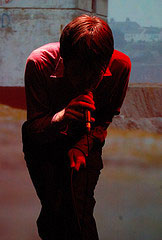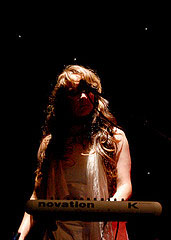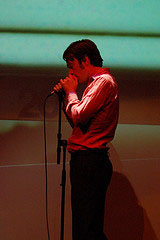 Swimmer One pictures by Kerri Aniello. See the rest here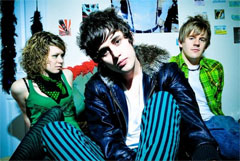 Genre-spanning young guitar/bass/drums/vox 3-piece hailing from Shetland Isles and County Durham and now a popular fixture on Edinburgh's music scene, blowing punters away with impressive tunes and even more impressive performances. Combining edgy and eclectic musical styles with pop sensibility and boundless energy, there's something here for any fan of alternative rock music. Arthur and Cat take their lead from the grunge classics while Jack welds on a layer of indie idolatry for a critical bitter edge. With songs ranging from the reflective to the explosive, Jack's lyrics evolve in a 'Dylan-esque' manner. From the abstractness of Excuse Me Sir ('Each grain of sand is a world in your hand'), to social commentary on Take the Money and Run ('Perfect smile, healthy glow, Hollywood is teaching our children to grow').

The band recently released their 8-song debut E.P. which was recorded, mixed and produced by themselves. Little Green Machine are at their best on-stage, though, and need to be seen live. Refusing to compromise their gritty rock sound, they enthral with highly charged live performances. Combining bucket-loads of enthusiasm with accomplished technical ability, their shows have even been described amongst other things by fans as, 'musically arousing'.



The songs are just screaming out to be heard by a wider audience. If so, they could become one of the biggest bands in Scotland.' (Jim Gellatly, XFM Scotland)



Little Green Machine play music that grabs and never lets go. They are in the queue for great things! Check them out.' (Music News Scotland)

myspace.com/littlegreenmachine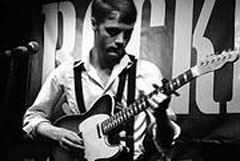 Wake The President are the latest in a very long tradition of Glaswegian indie-pop outfits, the heritage of which can be traced back to early Eighties bands such as Teenage Fanclub, The Pastles and Orange Juice right through to late Nineties demi-deities Belle & Sebastian. Jangly guitars? Check. Clever lyrics? Check. Two band-members from Sweden?! Actually, this is a mis-fire, as band-member Bjorn explains here:

'No we're not Swedish at all. Some people seem to think we are. Our Drummer has Polish connections though. Here's a bit about the band.

Erik and Bjorn originate from Glasgow's west end district. Their father gave them their names when he developed a Scandinavian obsession upon seeing the hilarious chef from TV's 'The Muppet Show'.

Scott's great grandfather was the famous Polish composer, Herschelle Sieczkowski, who penned classics as 'The Electric Overture' and 'The Polska Polska Polka'.

Mark's surname, Corrigan, is in fact a stage name. However, it is taken not in homage to the infamous Peep Show maladroit, as one might think, but instead to Manchester City goalkeeping legend Joe, whose gloves he now owns after purchasing them on ebay for a trifling £79.'

In any case, there's something new afoot in the jingle jangle camp of weej and we're looking forward to seeing what they've got to offer when they perform it live.

myspace.com/wakethepresdent
ALSO COMING UP
Also coming up at Limbo: Little Green Machine, Wake The President, Punch & The Apostles, Grace Emilys, Come On Gang, Reformation, Sarah & The Snakes, Black Diamond Express, The King Hats, Night Noise Team, Haight Ashbury plus loads of other buzzing brand new acts.

Check out all our forthcoming bands here
CHEAP DRINKS!

Don't forget you can take advantage of £2 bottles from any of the Voodoo Rooms' three bars by showing your Limbo wrist-band to the bartender.
REHEARSAL SPACE?

The Black Spring Rooms: competitive prices, friendly service, easy access and no fuss for as little as £7 / hour; free parking on site + six bus routes to service it in Leith. More info here
VENUE INFO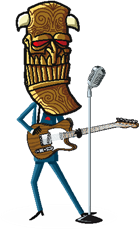 Limbo takes place at The Voodoo Rooms, West Register Street, Edinburgh.

Times: 8pm - 1am *
First band 9.15, second band 10.00

Entrance: £5/£4 *

Ph: 0131 556 7060 (venue) / 0131 477 6916 (promoter)

* except where otherwise advertised
Sponsored Links