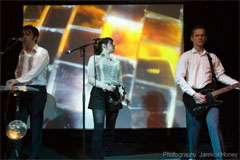 SWIMMER ONE are an ace Edinburgh trio doing heart-warming, thoughtful electro-pop for the twenty-first century. All of the duo's releases have received enthusiastic reviews at home and abroad and they are big with DJs such as Rob Da Bank, Steve Lamacq, Mark Radcliffe and Vic Galloway on Radio 1, Jim Gellatly and John Kennedy on XFM, plus Gideon Coe on 6 Music. Difficult to categorise, and not fitting into any 'scene', the music has been compared to everyone from the Pet Shop Boys and the Associates to the Blue Nile and The Who.



They give intelligence a good name, are more windswept than worthy and very, very good.' (The Guardian)



Sublime electronic chamber pop.' (The Herald)

myspace.com/swimmerone | swimmerone.co.uk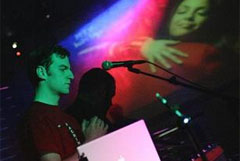 Boasting their own, individual brand of electronic pop, Luxury Car's debut album, Annie's Well, came out July 2006 to excellent reviews. They've done two Radio 1 sessions, played live all over Scotland and had plenty of airplay on Radio 1, Radio Scotland, XFM & Radio Magnetic.



it's a great record, riddled with memorable melodies and pulsating bass lines.... there's more to Luxury Car than the 'Indie/Pop crossover' tag they've attracted.' 5/5 (IS THIS MUSIC? review of debut album)



the spirit of Joy Division lives on in John Robertson's brooding, deadpan vocal delivery and dark rhythmic beats. With elements of country and new wave thrown into the mix, their originality and ability to captivate really impressed me and was particularly well received by the appreciative crowd.' (TBreak judge)

myspace.com/luxurycar

Check out our forthcoming bands here

The mighty XVECTORS brought another stomping, incendiary live performance to the Limbo stage, relocated to the Speakeasy downstairs for the night (to make room for Bristol legends Mark Stewart And The Maffia in the ballroom), with support from super-slick and sexy SALON BORIS - both acts performing brand new material from their respective forthcoming albums.

SALON BORIS are on first. It's just core duo Tanya Bugayev and Tom McGarrigle this time, with a stripped down affair, Tanya in dazzling party frock rocking coquettish smiles and confident dance moves as a complement to her assured vocals, Tom following suit on bass, both looking as sharp as whips. The laptop provides the backing track and beats and that can often hinder a stage show but SALON BORIS just set about getting the party going on stage and are warmly received.

myspace.com/salonborisuk

There's a short break with guest DJ Kris Actual Size (Pandemic, Nice N Sleazy's) pulling out a weird record or two and some classic Italo disco numbers to set a wonky mood while XVECTORS keep the crowd waiting, before the band finally come on stage around 10.50pm. Suddenly it feels as if the audience has doubled, the room swiftly filling up, the crowd leaving their seats and moving forward, drawn in by charismatic front-man Rory Conaghan. XVECTORS' new material is going down well and, so infectious is their performance, in very little time it feels as if everyone in the room is dancing. It's unusual still to be excited by a band you have seen live three or four times a year for the best part of five years but this is exactly how it goes with XVECTORS, who remain utterly vital and compelling and, with their unbridled passion, put all the chancers, fakes and wannabes out there to shame. For the first time ever, the group don't end their set with killer debut single Movies, but try out a new song. It drops well.
After On-U Sound production genius Adrian Sherwood has taken the crowd upstairs to pieces with crazy delay and echo effects from the sound desk for the Mark Stewart And The Maffia gig, XVECTORS' fiery act is a boon for anyone who's stumbled in to the Speakeasy on the way out of the building. And, with Kris and Black Spring DJs' Hobbes then rounding the night off with a few more obscurities and some classic disco numbers, it's a boon for anyone who stays on afterwards.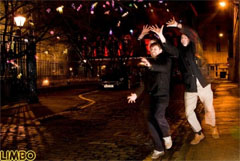 Showcasing a brand new sound, with fresh beats, new melodies and a new line-up, it's the NEW Action Group. Last time they played Limbo (January), the group took everyone's breath away with a stripped down 'acoustic set' (featuring 'Toshiba beats') that really exposed how good their songs actually are, without all that heavy guitar action (group) of before. They seem to have taken this vibe and run with it for the new songs, bringing the vocals to the fore and letting the guitars take more of a back-stage role in the mix, with a lighter, airier more rhythmic sound that still doffs its cap to the classics of rock and pop (with hints of Beck in the vocal styles and some Beatles-style song-craft going on, among myriad other influences) but basically manages to sound like, well, no one else really. We love Action Group! And so will you.



...coming from an entirely different direction Action Group, a dance-punk sextet mixing Philly soul with fuzzy guitars to fleetingly brilliant effect" (The Scotsman)



What they're taking Action against isn't defined, but one can only hope it's the entourage of piss-weak bands who throw similar poses without a fraction of this lot's guile and knowing assurance... Wonderful' (The List)



The shuddering tempo of Action Group, full of looping basslines and vicious full-bodied riffs, this frantic performance expertly pays homage to the swelling sound of Canadian experimentalists Broken Social Scene." (The Skinny)

myspace.com/actiongroup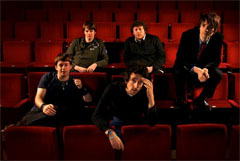 From the moment first band Penny Blacks come on stage, The Caves audience somehow swells instantly and by the time the first song is over there's a hefty crowd looking on. Coming over with more style and charisma than really should be legally allowed in such a confined space, the Blacks kick the evening off in fine style. Like the bastard sons of The Kinks and The Stones, and with the tunes to match, Penny Blacks have an assured swagger that's infectious and technically impressive in equal measure.' -The Skinny Magazine 30th Jan 2007



Has XFM discovered the next View? I don't know much of the back story, but who cares when you just write really, really good tunes!' (Martin Bate, XFM)

myspace.com/pennyblacks
MAILING LIST
ALSO COMING UP
Also coming up at Limbo: Action Group, The Penny Blacks, Little Green Machine, Wake The President, Punch & The Apostles, Grace Emilys, Come On Gang, Reformation, Sarah & The Snakes, Black Diamond Express, The King Hats, Night Noise Team, Haight Ashbury plus loads of other buzzing brand new acts.

Check out all our forthcoming bands here
CHEAP DRINKS!

Don't forget you can take advantage of £2 bottles from any of the Voodoo Rooms' three bars by showing your Limbo wrist-band to the bartender.
REHEARSAL SPACE?

The Black Spring Rooms: competitive prices, friendly service, easy access and no fuss for as little as £7 / hour; free parking on site + six bus routes to service it in Leith. More info here
VENUE INFO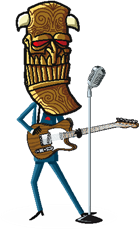 Limbo takes place at The Voodoo Rooms, West Register Street, Edinburgh.

Times: 8pm - 1am *
First band 9.15, second band 10.00

Entrance: £5/£4 *

Ph: 0131 556 7060 (venue) / 0131 477 6916 (promoter)

* except where otherwise advertised
Sponsored Links