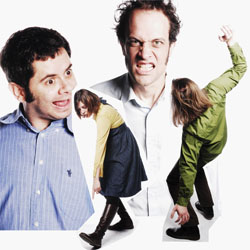 T he Chap come to Limbo on Thursday riding the massive wave of acclaim for them across Europe right now, as they tour new album Mega Breakfast (Lo Recordings). Local aces Come On Gang! support (rescheduled from March 27th), riding their own massive wave of acclaim across Scotland.

Listening to The Chap on record is a liberating experience for anyone interested in pop, rock, dance and more experimental forms. The Chap trash tradition and reinvent conventional sounds in exciting new ways, and their live show is an effervescent testament to this freedom which we're just buzzing at the prospect of seeing on the Limbo stage. Remember how you felt the first time you heard LCD Soundsystem's Losing My Edge and/or The Rapture's House Of Jealous Lovers? Remember that feeling that (night)life would never be the same again? Well, with the genius song-writing ability, cutting edge production techniques and hilarious sense of humour of their new album, British avant-popstrels The Chap are poised now to have just that level of impact.

The Chap Groups like The Chap don't come round very often and this will probably be the last chance to see them in such an intimate space. Seize the day, if you know what's good for you.

The Chap give birth to freakish Dadaist disco babies - you'll love it!' (NME)

Like Underworld if they'd decided to be a lo-fi rock and roll combo instead of a stadium-selling dance act...it is stunning.' (VICE UK)

Sufficient to gather up much of what is contemporary cutting edge pop and render it deeply mediocre by comparison.' (Guardian Guide, Single Of The Week)

The Chap are both gear and fab' (John Peel, RIP)

myspace.com/thechap | thechap.org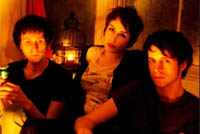 C ome On Gang! have something immediately vital going on with a sound that's at once like the Yeah Yeah Yeahs and Belle & Sebastian and, Come On Gang! as everybody who's seen them seems to agree unanimously, that's exactly what makes them so refreshingly exciting, confounding other expectations with a front-woman who plays drums backed by two guys. We love a group who trash tradition.

Come on Gang! were worth waiting for...like Beth Orton fronting Television.' (The List ****)

myspace.com/comeongangmusic

Check out our forthcoming bands here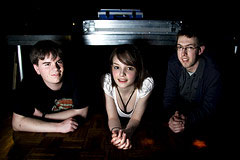 W e loved what Down The Tiny Steps and Boyfriend / Girlfriend did. Boyfriend / Girlfriend were marvel to behold, with their unusual on-stage dynamic, witty banter and incendiary realisation of Sonic Youth's legacy in a uniquely Scottish way. Tight as you like for such a young band, they had us all rapt, especially their fantastic drummer, who seemed to be holding the whole thing together in her modest and understated, but magnificently on-point, way.

myspace.com/boyfriendgirlfriend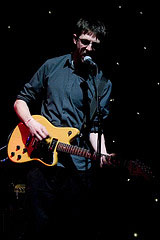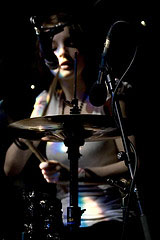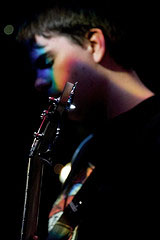 BFGF Pictures by Jennifer Baker

D own The Tiny Steps brought a bit of a pastoral electronic flavour to the proceedings with their curious, wonderful mix of vox, guitars, processed beats and samples, reminding us of Lemon Jelly, Found and a whole raft of other Scottish acts we've been loving of late, all of whom seem to be mining a similar seam. Ultimately it's DTTS's instantly affecting, upbeat songs and distinctive twist on this style that makes them stand out from the pack, though, and we'll surely be seeing them again later this year. Another killer Limbo!

myspace.com/downthetinysteps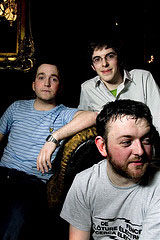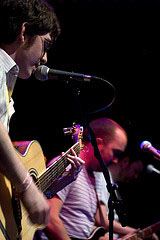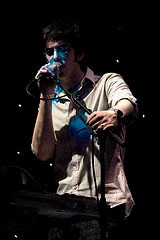 DTTS Pictures by Jennifer Baker and Sarah-Jane Duncan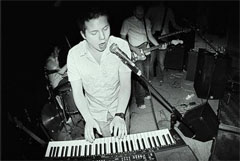 M ix Tom Waits lyricism, keyboards lines like The Stranglers and a bluesy guitar style with a lot of energy, a dash of humour and a passion for pirates (aaargh)! We have been chasing Mannequins for a gig since Limbo began...

The Mannequins The Mannequins had a particularly cool boost for a young band last summer when they were selected to play a "new talent" stage at a music festival in Hungary - which is twice as large as Glastonbury. The Mannequins were chosen from more than 1000 unsigned bands to play the Sziget festival in Budapest. Read the full story here

myspace.com/themannequinsuk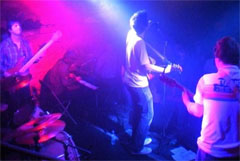 T he Kays Lavelle will expose Limbo's more sensitive, vulnerable side, with slow, beguiling songs often reminiscent of Neil Young. Check out Sink and First Light on their myspace for some truly beautiful moments. The Kays Lavelle TKL are currently gigging all over the shop and we've been wanting to get them on at Limbo since the start as well, so this date is much anticipated on both fronts.

'The Kays Lavelle have carved out a niche which is all their own. They combine heart-stopping melodies with a richly textured sound.' (God Is In The TV).

myspace.com/thekayslavelle
MAILING LIST
PRAVDA AT LIMBO
June 5th sees Pravda visit Limbo all the way from Paris. The Parisian

electro-punks kick out the jams on their debut UK tour. A must see show!

Check out all our forthcoming bands here
BROKEN RECORDS
Widely viewed as Scotland's answer to the Arcade Fire and gaining rapid momentum following

the release of their debut single and an A&R frenzy in London, Broken Records headline on Thurs 29th May.

Check out all our forthcoming bands here
POP CAMERA ACTION
We're going to start filming all Limbo gigs and we need help to track down the next generation of music film-makers in Scotland. Can you help us?

You'll need basic video skills and lots of enthusiasm for music. Like the Limbo photographers, you'll get good access to the music industry and great promotion for your work. Give us a shout using djs@black-spring.com or pass the address on to your friends. Thanks!
ALSO COMING UP
Also coming up at Limbo: The Mannequins, The Kays Lavelle, Epic 26, Nacional, My Tiny Robots, Baby Bones, Broken Records, Y'all Is Fantasy Island, XVECTORS, Salon Boris, Come In Tokyo, Super Adventure Club,Swimmer One, Action Group and The Penny Blacks plus loads of other buzzing brand new acts.

Check out all our forthcoming bands here
CHEAP DRINKS!

Don't forget you can take advantage of £2 bottles from any of the Voodoo Rooms' three bars by showing your Limbo wrist-band to the bartender.
REHEARSAL SPACE?

The Black Spring Rooms: competitive prices, friendly service, easy access and no fuss for as little as £7 / hour; free parking on site + six bus routes to service it in Leith. More info here
VENUE INFO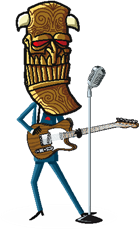 Limbo takes place at The Voodoo Rooms, West Register Street, Edinburgh.

Times: 8pm - 1am *
First band 9.15, second band 10.00

Entrance: £5/£4 * The Chap gig will be £6 flat

Ph: 0131 556 7060 (venue) / 0131 477 6916 (promoter)

* except where otherwise advertised
Sponsored Links