---



How low can you go? Limbo pulls of another mighty coup for its Christmas special, with not two but three acts and a guest DJ.

Limbo is a new weekly night from the Black Spring DJs, located in the emerging zone between a straight-up gig and a club night where people go to DANCE. It takes place every Thursday at The Voodoo Rooms, Edinburgh from 8pm.

Each week sees some of the most exciting live acts on the circuit and great music for dancing.



Thanks to everyone who made it down to catch Damon Deville and the rest of The Vivians noising up Limbo. Crowd-surfing at the Voodoo Rooms?! Whatever next?!! Thanks also to support act We Were Promised Jetpacks, who made it another killer double bill. See pics here


Photos from all the nights can be found here




We hail newcomer Dollskabeat, an alien life-form/she-being making her live debut exclusively at Limbo, Dominic Waxing Lyrical, also like nothing else out there right now and counting Aberfeldy brains/front-man Riley Briggs among their ranks, and the mighty Alvas, who between them have some thirty years combined experience of live performance, plus Kris Actual Size, whose DJing CV includes support slots for Optimo and Xvectors. And all of this for a measly four pounds?! The Christmas spirit has obviously inveigled us: we're practically giving this entertainment away...

Tell your friends about it and come on down to D.A.N.C.E!

Venue information:

Adress: The Voodoo Rooms, West Register Street, Edinburgh (formerly Cafe Royal upstairs, next to backpacker hostel, behind Burger King, east end of Princes Street)
Times: 8pm - 1am *
Entrance: £4 *
Ph: 0131 556 7060 (venue) / 0131 477 6916 (promoter)
Web: thevoodoorooms.com
* except where otherwise advertised.




Futuristic Retro Champions - five-strong art school electro-pop jamboree reminiscent of Altered Images

Dirty Summer - three-piece purveyors of 'car crash pop'

Both youthfully exuberant; both very energetic.


---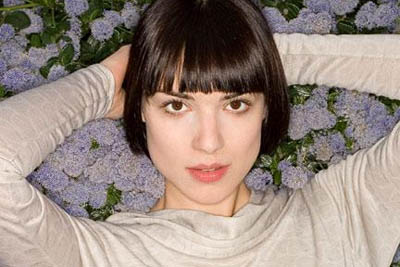 Up-and-coming electro-popstrel from Edinburgh/London, comprising vox, synths, live drums and backing singers/dancers + visuals by multi award winning visual artist Max Hattler.

THE FACTS:

Conceived from a formation of well designed cells which contained special genes - equal parts Belarusian, Scottish, melody and beats. The hybrid of cells united and formed a unique she-being who was named at birth by the Belarusian Gypsies as DOLLSKABEAT.

Soon after her birth, armed only with the Dollska-suit on her back, DOLLSKABEAT began trawling the earth in search of magical melodies, rhythms and beats. She gathered elements of all the most pleasing sounds from alternative pop, electronic, r 'n' b, disco and classical music (discarding any unpleasant sounds) and soon had the ingredients for Dollska's beats.

THE PRESS:

'My Dancer', Top 5 Tracks Of The Week, 'Introducing', BBC Radio 1 & BBC 6music.
Live session & interview scheduled. BBC Radio 1 (Vic Galloway), 31st Jan.
'I think this is the start of something very special' (Uche Uchendu, producer BBC Radio 1Xtra)
'I can't believe no-one has picked up on this yet'! (Muslim Alim, producer BBC Radio 1)

myspace.com/dollskabeat


---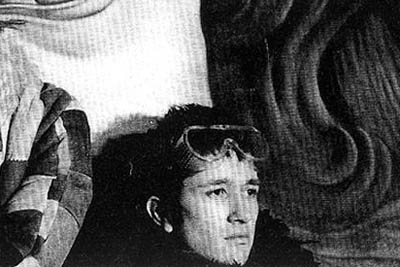 Charming, witty, theatrical, unique singer-songwriter outfit, currently comprising Dominic Harris (keys/vox/guitar/recorder) and Aberfeldy front-man Riley Briggs (guitar/vox) among others.

myspace.com/dominicwaxinglyrical


---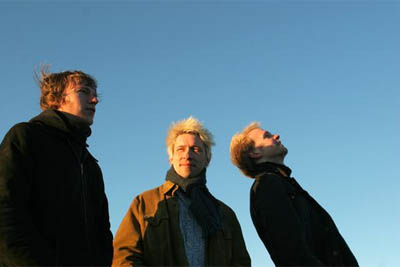 Rock trio (bass, drums, guitar/piano) fronted by Austen George (ex-The Set Up), offering glorious three-part harmonies and citing Creedence Clearwater and Led Zeppelin among their influences.

THE FACTS

"The Alvas are a rock trio from Edinburgh with the classic line up of bass, drums and guitar. We all sing and are proud of our 3 part harmony vocals. We've been together since October 2006 and already have plenty of gigs under our belt. We like to play hard and love to keep our gigs intense and exciting. Austen George is the front man, lead vocalist, guitarist, piano player and song writer. His last band was The Set Up. Drummer Will has been playing since age 5 and has played Glastonbury Main Stage with Eliza Carthy and Glasgow Green to 200,000 people. Bass player Simon has been playing since age 12 and has played T in the Park and toured Europe. Simon and Will have been inseperable as a rhythm section for almost 15 years."

myspace.com/thealvas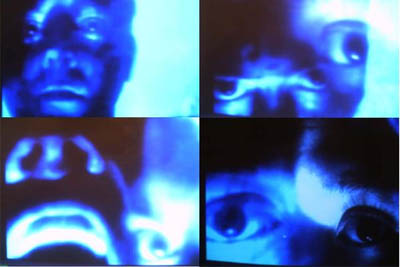 One of the Black spring DJs is away to sunnier climes (bastard) so we've invited our mate Kris Actual Sze (Pandemic, Nice N sleazy's) through from Glasgow to lend a hand on the decks. Former support DJ for xvectors, for their Workers Party club nights, and the Optimo DJs, for their residency at Ego, Kris is a video artist and DJ of no mean talent.

myspace.com/kris_actualsize


---




Futuristic Retro Champions
6 bright young things united by a common passion for collecting former Soviet memorabilia. 2 keyboards, 1 guitar, a bass, a drum machine, a trumpet and Sita... fighting.
myspace.com/retrochamps
Dirty Summer
Describing their sound as 'car crash pop', Dirty Summer have been causing a stir of late, with gigs at Fast, supporting Dan Deacon at Cabaret Voltaire and Bis at Oran Mor. The trio brings bass, vox, keys and drums to the stage with a whole lotta noise and an ear for a catchy melody. Youthfully exuberant, energetic stuff.
myspace.com/dirtysummer




Action Group
With the Boggon/Donnally writing partnership at its core (initially begun early 2004), Action Group sound like Magazine crossed with Pavement, with pounding rhythm and energy driven melodic oddities. Debut album 'Greed' is out now and available on iTunes. The band have also featured on the Edinburgh College of Art DVD project 'Art School Dance Goes on Forever' (hailing 20 Scottish bands of now).
myspace.com/actiongroup
The Fusiliers
"Powerpop indie is how they dub themselves, but there are so many influences filtering in here, it's difficult to pinpoint their sound exactly. Post-punk with an energetic twist and a knack for a melody. Theirs is a sound which is trying to resolve the conflict between the obscure and the commercial, and it's a musical tightrope they tread well. Check out 'The Way' and 'Beauty And The Grace' on their MySpace for a taste". (Heather Crumley, Scotcampus mag)
myspace.com/wearethefusiliers

---